Bridgestone Turanza T005  205/55/R16 Tyre
| | | | |
| --- | --- | --- | --- |
| Price | Width | Profile | Rim Size |
| $75 | 205 | 55 | 16" |
Condition
Excellent [5/5]
Posted on: 07 Jun 2021 | Updated on : 11 Jun 2021
Merchant information
(92 Reviews)
95 Kaki Bukit Avenue 1 Shun Li Industrial Park S(415982)
( 1 more outlet )
9am - 7pm (Mon - Sat) Closed on Sun & PHs
68412255 96622255
Ad information
Bridgestone Turanza T005 Tires On Offer Sale 
205/55/16 Available 
Visit us 
Yap Brothers Motorsport
32 Old Toh Tuck Rd, #01-09
I -Biz Centre
Beside Bukit Batok CNG Gas Station 
Singapore 
Tel 66862255
Hp 96622255
Working hours 
Monday-Saturday 
9am-7pm
Close On Sunday & PH
What we have:
Good tyre at competitive price range from 12' to 25'
Looking for Japan rims? 
Well equipped for every needs of our customer
Mobil car engine oil servicing
JBT brake system
3D computer wheel alignment and more
Call us to find out more!
Ad information
Bridgestone Turanza T005 Tires On Offer Sale 
205/55/16 Available 
Visit us 
Yap Brothers Motorsport
32 Old Toh Tuck Rd, #01-09
I -Biz Centre
Beside Bukit Batok CNG Gas Station 
Singapore 
Tel 66862255
Hp 96622255
Working hours 
Monday-Saturday 
9am-7pm
Close On Sunday & PH
Merchant information
(92 Reviews)
95 Kaki Bukit Avenue 1Shun Li Industrial Park S(415982)

32 Old Toh Tuck Road #01-09I.Biz Centre S(597658)

9am - 7pm (Mon - Sat) Closed on Sun & PHs
68412255 / 96622255
Posted on: 07 Jun 2021 | Updated on : 11 Jun 2021
Features & specs
ORIGINAL EQUIPMENT FOR SELECTED VEHICLES INCLUDING MERCEDES-BENZ AND AUDI
The TURANZA T005 is designed to help you to stay in control, even in challenging driving conditions. Offering best-in-class braking and cornering, even on rainy days. Selected as original equipment on prestige cars including Mercedes-Benz and Audi.
Improved wet performance
Superior performance
Premium durability
Performance Information

Features
SYNERGY OF NANOPRO-TECH AND PATTERN

Enhanced wet grip by combining new technology, NanoPro-Tech and pattern design. The synergy of pattern and compound improves silica dispersion and maximises adhesion during braking.

 

OPTIMISED CARCASS CONSTRUCTION & NEW MATERIALS

Enhanced carcass offers superior handling, premium durability and lower rolling resistance. Side construction has been optimised for better comfort.

 

OPTIMISED PATTERN DESIGN

Sipe edges are rounded to prevent deformation to ensure flat contact area of the tyre and road, improving wet braking performance. Chamfered sipes also increase the tyre resistance to deformation which extends the tyre lifespan.
Sizes Available
205/55R16
225/45R19
225/55R17
Consumer Reviews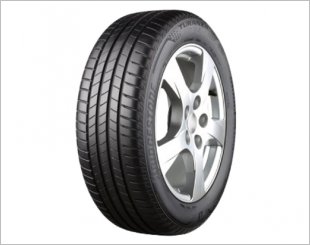 This is an Excellent set of comfort tyres that has good grip in wet weather. Can be slightly better Noise wise as it's not as quiet as it should be. But overall it's good. - Kevin Kong, Owner of Honda Civic SGW64--Y
Reviewed by Mobile Reviewer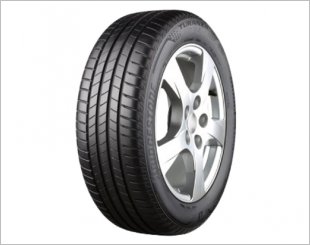 after using the tyres for more than 30k km, the tyres still perform well in both wet or dry weather, noise is slightly more than new but it is well within expectation and better vs competition - TC HO, Owner of Volkswagen Passat SCR89--G
Reviewed by Mobile Reviewer
More items from this seller
Email Enquiry
This enquiry will be sent directly to the seller.
*
indicates compulsory field.