Kumho Ecsta PS31 225/40/R18 Tyre
| | | | |
| --- | --- | --- | --- |
| Price | Width | Profile | Rim Size |
| $60 | 225 | 40 | 18" |
Condition
Excellent [5/5]
Posted on: 15 Jun 2021 | Updated on : 15 Jun 2021
Merchant information
(92 Reviews)
95 Kaki Bukit Avenue 1 Shun Li Industrial Park S(415982)
( 1 more outlet )
9am - 7pm (Mon - Sat) Closed on Sun & PHs
68412255 96622255
Ad information
Kumho Ecsta PS31 Tires On Offer Sale 
225/40/18 Available 
Visit us 
Yap Brothers Motorsport
32 Old Toh Tuck Rd, #01-09
I -Biz Centre
Beside Bukit Batok CNG Gas Station 
Singapore 
Tel 66862255
Hp 96622255
Working hours 
Monday-Saturday 
9am-7pm
Close On Sunday & PH
What we have:
Good tyre at competitive price range from 12' to 25'
Looking for Japan rims? 
Well equipped for every needs of our customer
Mobil car engine oil servicing
JBT brake system
3D computer wheel alignment and more
Call us to find out more!
Ad information
Kumho Ecsta PS31 Tires On Offer Sale 
225/40/18 Available 
Visit us 
Yap Brothers Motorsport
32 Old Toh Tuck Rd, #01-09
I -Biz Centre
Beside Bukit Batok CNG Gas Station 
Singapore 
Tel 66862255
Hp 96622255
Working hours 
Monday-Saturday 
9am-7pm
Close On Sunday & PH
Merchant information
(92 Reviews)
95 Kaki Bukit Avenue 1Shun Li Industrial Park S(415982)

32 Old Toh Tuck Road #01-09I.Biz Centre S(597658)

9am - 7pm (Mon - Sat) Closed on Sun & PHs
68412255 / 96622255
Posted on: 15 Jun 2021 | Updated on : 15 Jun 2021
Features & specs
Designed to take any driver to the next level, the ECSTA PS31 proves that a perfect balance of high-speed stability, low road noise and
safety can be achieved in a tyre.
Technologically enhanced composition for optimal wet grip
High-speed driving stability
Outstanding resistance against hydroplaning
Increased cornering stability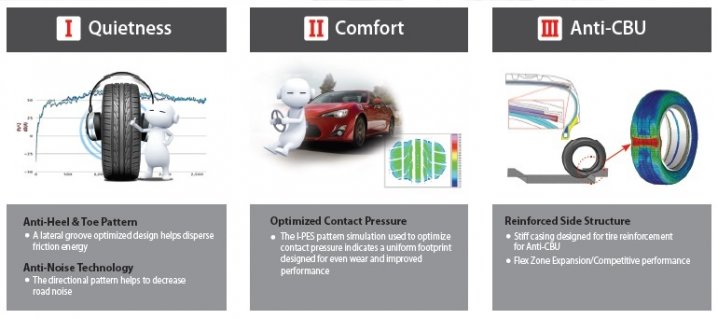 Performance Ratings

Stylish Middle and Shoulder Block
The ECSTA PS31 design features stylish lateral grooves
Solid Rib Design and Brand Logo
The solid center rib reinforces block stiffness and improves wet braking
The ECSTA brand logo is featured on the center rib
Wide Lateral Grooves
Wide lateral grooves help to maximise water displacement when cornering
The groove angles range from 0-10 degrees preventing irregular wear
Wide Four-Channel Circumferential Grooves
Improve hydroplaning resistance
3D Dimple Design
Minimises heat build up on tread blocks and enhances high-speed durability
Sidewall & Microgroove Design
The sidewall features a racing inspired checkered design to indicate the tyre's ultra high performance capabilities
Microgrooves with diagonal siping provide efficient water drainage to avoid hydroplaning
Consumer Reviews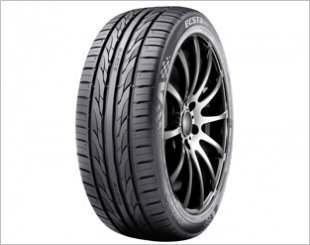 Installed 4 Kumho PS31 without regrets. Done 20000km thus far. Acceptable noise level, good wet grip. However, the tire does not squeak much during cornering. Wheel squeaks are easily provoked during stand still and provide some entertainment at CP ERP gantries. Lateral grip is good and they seldom squeak, however for longitudinal grip, ABS is easily activated during semi-hard braking.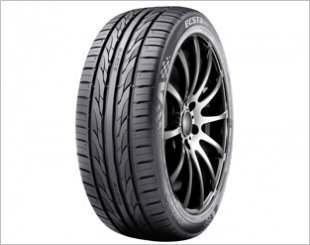 Installed 4 Kumho PS31 without regrets. Done 6000km thus far. Acceptable noise level, good wet grip. However, side walls tend to be softer, can feel it when cornering. Was on Nexen Blue HD plus previously. Highly recommended if you aren't into famous brands.
More items from this seller
Email Enquiry
This enquiry will be sent directly to the seller.
*
indicates compulsory field.