Pirelli Cinturato P7 225/45/R17 Tyre
| | | | |
| --- | --- | --- | --- |
| Price | Width | Profile | Rim Size |
| $75 | 225 | 45 | 17" |
Condition
Excellent [5/5]
Posted on: 15 Sep 2021 | Updated on : 18 Sep 2021
Merchant information
(96 Reviews)
95 Kaki Bukit Avenue 1 Shun Li Industrial Park S(415982)
( 1 more outlet )
9am - 7pm (Mon - Sat) Closed on Sun & PHs
68412255 96622255
Ad information
Pirelli Cinturato P7 Tires On Offer Sale 
225/45/17 Available 
Visit us 
Yap Brothers Motorsport
32 Old Toh Tuck Rd, #01-09
I -Biz Centre
Beside Bukit Batok CNG Gas Station 
Singapore 
Tel 66862255
Hp 96622255
Working hours 
Monday-Saturday 
9am-7pm
Close On Sunday & PH
What we have:
Good tyre at competitive price range from 12' to 25'
Looking for Japan rims? 
Well equipped for every needs of our customer
Mobil car engine oil servicing
JBT brake system
3D computer wheel alignment and more
Call us to find out more!
Ad information
Pirelli Cinturato P7 Tires On Offer Sale 
225/45/17 Available 
Visit us 
Yap Brothers Motorsport
32 Old Toh Tuck Rd, #01-09
I -Biz Centre
Beside Bukit Batok CNG Gas Station 
Singapore 
Tel 66862255
Hp 96622255
Working hours 
Monday-Saturday 
9am-7pm
Close On Sunday & PH
Merchant information
(96 Reviews)
95 Kaki Bukit Avenue 1Shun Li Industrial Park S(415982)

32 Old Toh Tuck Road #01-09I.Biz Centre S(597658)

9am - 7pm (Mon - Sat) Closed on Sun & PHs
68412255 / 96622255
Posted on: 15 Sep 2021 | Updated on : 18 Sep 2021
Features & specs
Pirelli's first "Green Performance" tyre, CINTURATO™ P7™ has been created to take full advantage of latest materials, structures and tread pattern design in order to guarantee savings, respect for the environment, comfort and safety on all road surfaces. Pirelli CINTURATO™ P7™ is on the top in 2010 ADAC summer tyre test confirming its leadership in terms of performance, safety and eco-compatibility.
Energy Efficient
Reduces fuel consumption and CO2 emissions.
Clean Air
Made from eco-compatible materials that minimise environmental impact, both at the production stage and throughout the life of the tyre.
High Mileage
Longer lasting tyre that maintains high levels of performance and safety.
Low Noise
Already complies with the 2012 EU Regulation on the reduction of noise, resulting in improved driving comfort.
Key Homologations:
Alfa Romeo, Audi, BMW, Mercedes, MINI, Peugeot, Skoda, Volkswagen
Expression of the Pirelli "Green Performance" philosophy: a perfect synergy in terms of performance, safety, driving pleasure and attention to the environment. CINTURATO™ P7™ is the right choice for drivers looking for a high performance and eco-compatible tyre for medium to highpowered cars. Also available in RUN FLAT version.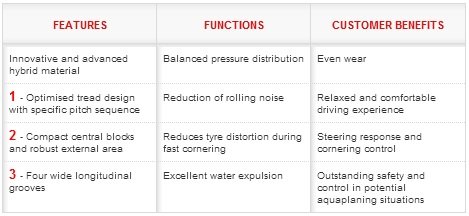 Consumer Reviews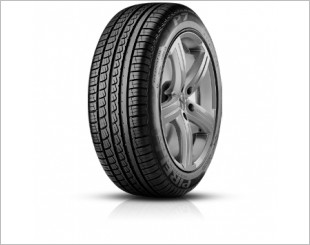 Changed to the Cinturato P7 after wearing out the Hankook Ventus Prime at 56000km that came as standard upon buying my new Kia Carens. Reviewing the first 10000km with the Cinturato P7. Overall, I'd say these are the best tyres in its class. If you are looking for tyres that provide exellent ride comfort and optimal road noise insulation, look no further than these. However, just because its catered more towards comfort than sportiness, doesnt mean you cant have a little bit of fun with these tyres as they grip so well to the tarmac even in really wet conditions due to its thread design. Provides a responsive steering response allowing me to drive with full confidence. Though these are on the pricier side, they are definitely worth the investment.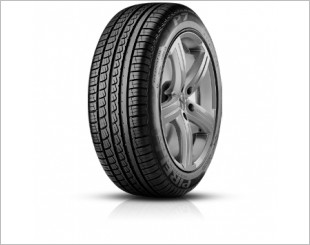 I bought a 2001 CLK200K two years ago. The car's road handling in strait line was a concern: the car just wanted to follow any groove, even tiny ones, that was on the road. This required a lot of concentration all the time. I tried many things, changing the shock absorbers, going to a few shops to set the geometry right. There was improvements but it never got resolved. I own another CLK in France and I never had this kind of issue. This was until the original set of tires worn out and I had to change them 6 months ago. This completly transform the situation. The original mount was Continental, the brand which is the official supplier of MB! Just wonder why after what I experienced. I had a choice between Michelin PS3 and the P7. Michelin was 50% More expensive so there was not much hesitation. Overall they are really good tires with good grip in curves, accelerating and breaking. They are also pretty comfortable il you do not inflate them beyond the specified specs for the car. The do not show a lot of wear and tear after 7000km. My other CLK is running on Michelin Primacy 3 (wrong order by the shop, was supposed to be PS3) and the P7 are way better.
More items from this seller
Email Enquiry
This enquiry will be sent directly to the seller.
*
indicates compulsory field.