Liqui Moly Leichtlauf High Tech 5W40 4L Vehicle Servicing Package
$128
Posted on: 29 Sep 2022 | Updated on : 29 Sep 2022
Merchant information
(60 Reviews)
19 Jurong Port Road S(619093)
9am - 6pm (Mon - Sat)
62599433 88969819
Ad information
Liqui Moly Leichtlauf High Tech 5W40 Vehicle Servicing Package
4L Engine Oil
Oil Filter (OEM)
Engine Flush
Carwash & Vacuum
21 Points Check
Glass Oil Cleaner
*Additional engine oil subject to top up.
Ad information
Liqui Moly Leichtlauf High Tech 5W40 Vehicle Servicing Package
4L Engine Oil
Oil Filter (OEM)
Engine Flush
Carwash & Vacuum
21 Points Check
Glass Oil Cleaner
*Additional engine oil subject to top up.
Merchant information
(60 Reviews)
Posted on: 29 Sep 2022 | Updated on : 29 Sep 2022
Features & specs
Modern top class low-friction engine oil for all-season use in gasoline and diesel engines without diesel particulate filters (DPF). The combination of innovative base oils – based on synthesis technology and the latest additive technology – guarantees an engine oil that reduces oil and fuel consumption and that ensures fast lubrication of the engine. Depending on the manufacturer instructions, oil change intervals of up to 40,000 km are possible.
Features
Smooth engine running
Rapid oil delivery at low temperatures
Optimum oil pressure at all engine speeds
High lubrication reliability at high and low temperatures 
High shear and ageing stability
Saves petrol and reduces pollutant emission
Long engine service life due to high level of protection against wear
Outstanding engine cleanliness
Tested with catalytic converters and performance proved with turbochargers 
Miscible and compatible with commercially-available engine oils
Consumer Reviews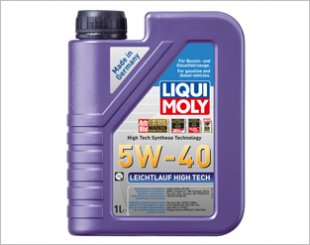 This is a great premium engine oil for a turbocharged renault-nissan engine. It makes the ride smoother and quieter.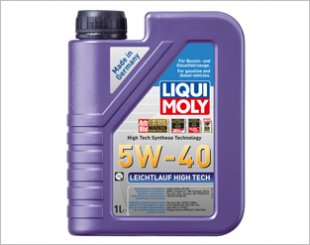 A superior performance engine oil as compared to my previous oil. My ride was having a leakage problem and I have to keep topping up the oil. All the problem disappeared when I used this. FC also decreased by a bit.
Email Enquiry
This enquiry will be sent directly to the seller.
*
indicates compulsory field.