Goodyear Eagle F1 SuperSport 225/40/R18 Tyre
| | | | |
| --- | --- | --- | --- |
| Price | Width | Profile | Rim Size |
| $100 | 225 | 40 | 18" |
Condition
Excellent [5/5]
Posted on: 30 Nov 2021 | Updated on : 02 Dec 2021
Merchant information
(96 Reviews)
95 Kaki Bukit Avenue 1 Shun Li Industrial Park S(415982)
9am - 7pm (Mon - Sat) Closed on Sun & PHs
68412255 96622255
Ad information
GoodYear Eagle F1 Super Sport Tires On Offer Sale 
225/40/18 Available 
Visit us 
Yap Brothers Motorsport
32 Old Toh Tuck Rd, #01-09
I -Biz Centre
Beside Bukit Batok CNG Gas Station 
Singapore 
Tel 66862255
Hp 96622255
Working hours 
Monday-Saturday 
9am-7pm
Close On Sunday & PH
What we have:
Good tyre at competitive price range from 12' to 25'
Looking for Japan rims? 
Well equipped for every needs of our customer
Mobil car engine oil servicing
JBT brake system
3D computer wheel alignment and more
Call us to find out more!
Ad information
GoodYear Eagle F1 Super Sport Tires On Offer Sale 
225/40/18 Available 
Visit us 
Yap Brothers Motorsport
32 Old Toh Tuck Rd, #01-09
I -Biz Centre
Beside Bukit Batok CNG Gas Station 
Singapore 
Tel 66862255
Hp 96622255
Working hours 
Monday-Saturday 
9am-7pm
Close On Sunday & PH
Merchant information
(96 Reviews)
95 Kaki Bukit Avenue 1Shun Li Industrial Park S(415982)

9am - 7pm (Mon - Sat) Closed on Sun & PHs
68412255 / 96622255
Posted on: 30 Nov 2021 | Updated on : 02 Dec 2021
Features & specs
The Eagle F1 SuperSport draws on Goodyear's racing experience to provide superior grip and handling performance. The tread pattern and the tire shoulder is designed to provide responsive directional change with effective control when engaging corners.  A super-stiff sidewall design improves handling performance without compromising ride comfort. The Eagle F1 SuperSport is designed for dry road conditions but with innovative compounds and advanced Goodyear technologies with tread design optimization, the Eagle F1 SuperSports is able to deliver exceptional wet braking and wet handling performance.

Features & Highlights: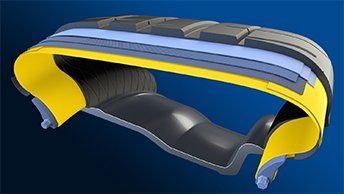 High force construction technology
With super-stiff sidewall design for improved handling and driving stability.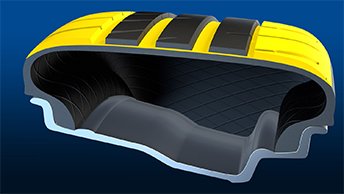 Dual Plus technology
Specialised power zones designed to deliver excellent performance for wet and dry roads with innovative U-shaped compounds.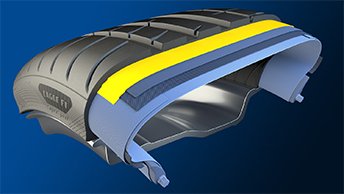 Powerline cover 
With tread deformation protector to achieve excellent footprint preservation for high-speed stability.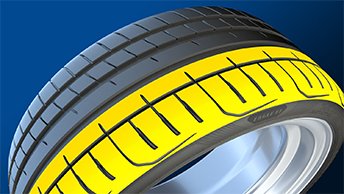 Power shoulder technology
Designed with a massive closed outside pattern for more agile dry performance and cornering.






Available Sizes:

225/40Z/R18

225/45Z/R18

235/40Z/R18

245/35Z/R18

245/40Z/R18

245/45Z/R18

255/35Z/R18

225/35Z/R19

245/35Z/R19

255/35Z/R19

255/40Z/R19

275/35Z/R19

255/35Z/R20
Consumer Reviews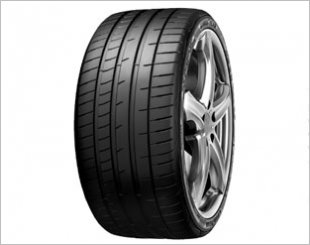 Give me the right feel when driving on the expressway. The grip and the comfort are good. Not noisy at all. But I have no idea how long these will last as the noise level will pick up when the tread starts to wear. The price is not low. But is one of the best for a really good performance tyre. You get what you pay for. - Jeremy, Owner of Honda Civic SMW20--Y
Reviewed by Mobile Reviewer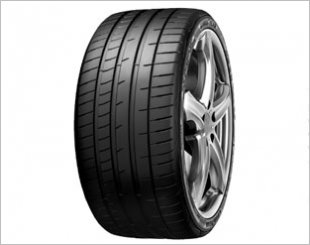 Was considering this tyre vs A5. Price wise definitely A5 is very attractive and I assume most people will just opt for A5. For me, I have done some reading online between these 2 tyres. Basically is one Cat A and another one is Cat B. Surely Cat B is better right? Nego for a better deal and proceed to go with supersport. To cut the story short, no regrets about this choice. Feel better control when driving and I am more daring to take bends without reducing to a much lower speed. - Andy Low, Owner of BMW 520i SKX4---T
Reviewed by Mobile Reviewer
Email Enquiry
This enquiry will be sent directly to the seller.
*
indicates compulsory field.