Hankook Ventus Prime 3 K125 205/55/R16 Tyre
| | | | |
| --- | --- | --- | --- |
| Price | Width | Profile | Rim Size |
| $80 | 205 | 55 | 16" |
Posted on: 09 Jan 2022 | Updated on : 09 Jan 2022
Merchant information
(69 Reviews)
1 Bukit Batok Crescent #02-21 WCEGA Plaza S(658064)
9am - 7pm (Mon - Fri) 9am - 5pm (Sat) Closed on Sun & PHs
67332309 97475046
Ad information
Hankook Ventus Prime 3 K125 
205/55/R16 TYRE 
Min 2 pcs . 
LIMITED STOCK ONLY 
Ad information
Hankook Ventus Prime 3 K125 
205/55/R16 TYRE 
Min 2 pcs . 
LIMITED STOCK ONLY 
Merchant information
(69 Reviews)
1 Bukit Batok Crescent #02-21WCEGA Plaza S(658064)

9am - 7pm (Mon - Fri) 9am - 5pm (Sat) Closed on Sun & PHs
67332309 / 97475046
Posted on: 09 Jan 2022 | Updated on : 09 Jan 2022
Features & specs
Ventus AS is Hankook Tyre's premier tyre for SUVs. Smooth ride and low noise levels resulting from advanced technology. First tyre in Korea featuring 6 main grooves for better water drainage and greater stability. Engraved patterns on the sidewall add to the stylish design.

Features
OE replacement tyre
Good traction in all conditions
Excellent water dispersal characteristics
Aesthetically pleasing design

Available Sizes
235/75 R16
255/65 R16
235/55 R17
235/60 R17
235/65 R17
245/65 R17
245/70 R17
255/60 R17
275/55 R17
235/55 R18
235/60 R18
235/65 R18
245/60 R18
255/55 R18
255/60 R18
265/60 R18
275/55 R18
275/60 R18
275/65 R18
285/60 R18
255/55 R19
285/45 R19
265/45 R20
265/45 R20
275/40 R20
275/45 R20
275/55 R20
275/60 R20
285/50 R20
295/45 R20
305/50 R20
305/45 R22
Consumer Reviews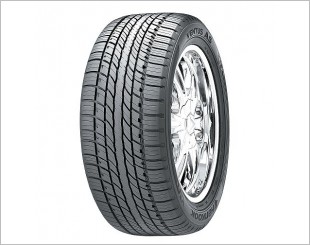 I just bought the Hankook Ventus AS RH07. I think that these tyres are awesome. My ride was very noisy above 55 km/h when using my previous tyres, but now, it is super quiet! My rides are now very smooth along with having great handling. Now being the monsoon and rainy season, it downpours at least once a day. I've managed to test out the control in the rain, and it was awesome. I feel so much safer than I would on tyres prior to these Hankook Ventus AS Rh07. I would definitely recommend these tires!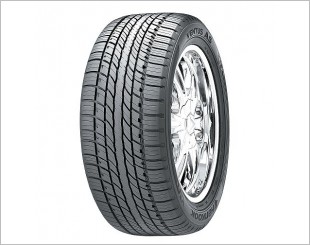 Everything about this tyre was very average and nothing really made it a 'buy again' tyre. The grip is just decent, and so is the stopping distance and handling. It's quite noisy and the ride is quite harsh as well. Well, at least it managed to last for a while.
More items from this seller
Email Enquiry
This enquiry will be sent directly to the seller.
*
indicates compulsory field.