IROAD TR10 2-Ch Full HD 3.5" Touch LCD Car Camera
Posted on: 18 Jun 2022 | Updated on : 18 Jun 2022
Merchant information
(51 Reviews)
39 Woodlands Close #04-57 [email protected] S(737856)
10am - 6.30pm (Mon - Sat) Closed on Sun & PHs
63845121 97451479
Ad information
IROAD TR10 (2CH) is now available and packed with many features including..
- Full HD resolution
- 3.5" Touch LCD
- Hyper Lapse
- Time Lapse
- 140° Wide Angle
- Night Vision
- Format Free v2.0
- Password Locking
Call us now to find out more!
Infinity Werkz Pte Ltd
Contact: 63845121
Mobile: 97451479
25 Kaki Bukit Road 4
#06-66
S(417800)
Ad information
IROAD TR10 (2CH) is now available and packed with many features including..
- Full HD resolution
- 3.5" Touch LCD
- Hyper Lapse
- Time Lapse
- 140° Wide Angle
- Night Vision
- Format Free v2.0
- Password Locking
Merchant information
(51 Reviews)
Posted on: 18 Jun 2022 | Updated on : 18 Jun 2022
Features & specs
IROAD TR10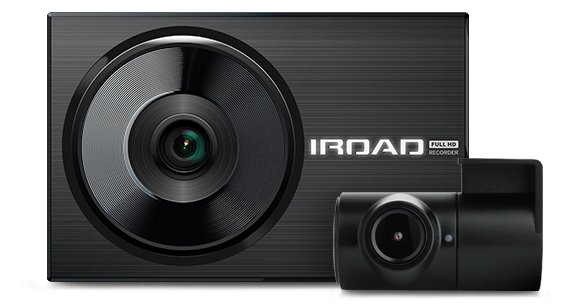 2CH Full HD l 3.5" Touch LCD l TIME-LAPSE l HYPER-LAPSE l Road Safety Warning System (LDWS, FCWS, FVDW) 140° Wide Angle l Battery Discharge Prevention l Format Free 2.0 l Password Locking l Window Viwer.
2CH Full HD Recording
IROAD TR10 records all situations more clearly with Full HD of front and rear camera. Also, it provides smooth videos with 30 frames of front and rear camera.
Hyper-Lapse
Hyper Lapse is able to save at 1fps and enables long time recording compare to normal driving recording at 30fps. Also when events occur, it is saved at 30fps automatically and managed more efficiently. Hyper Lapse is not default setting and additional setting has to be made according to the user's choice.
Time-Lapse
High-capacity packing recordings are able to delete important files by overwriting when the memory is full. IROAD Time Lapse minimizes storage space by recording at 1fps. In case of impact or movement, it automatically switches to 30fps to record every important moment.
Road Safety Warning System
ADAS supports the driving task and enhances driver's convenience. Equipped with the Road Safety Warning System that provides audio and visual alerts for Lane Departure (LDWS), Front Collision (FCWS) and Front Vehicle Departure (FVDW). It detects road markings and gives voice warnings to the drivers if the vehicle begins to stray from its lane or when it is at risk of an imminent crash.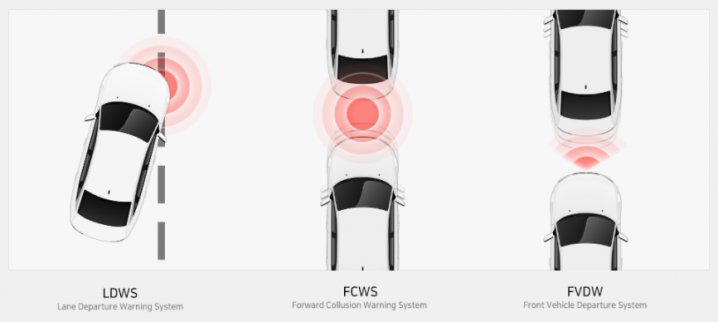 Night Vision
Improved visibility in low light environment.
Videos recorded by a dashcam in low light environment such as dark alleyway or underground parking lot can pose difficulties when you try to accurately identify information from the image. IROAD TR10 employs the new ISP (Image Signal Processing) technology and the real time image processing function to further enhance the images brightness compare to our earlier models when recorded under night time parking mode.

Password Locking
Recorded videos and important information are securely protected from others by setting a password. It is impossible to manipulate or delete it by others, only the driver can check it.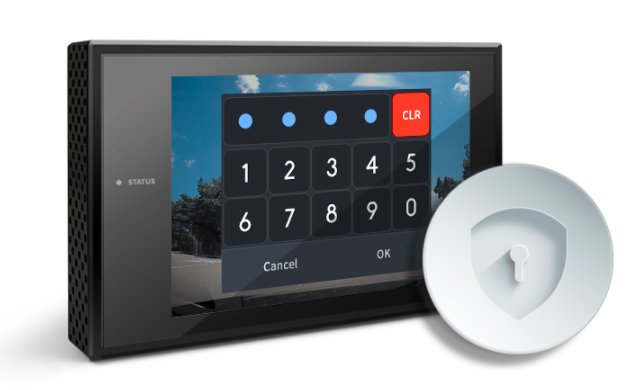 Format Free v2
To store images sequentially, there is no need for a separate format by minimizing errors that may occur during image storage, ensuring the life of the memory card and the stability of video recording. IROAD Format Free v2 version allows you to check the recorded video directly on a PC or smartphone without any separate file conversion or dedicated viewer.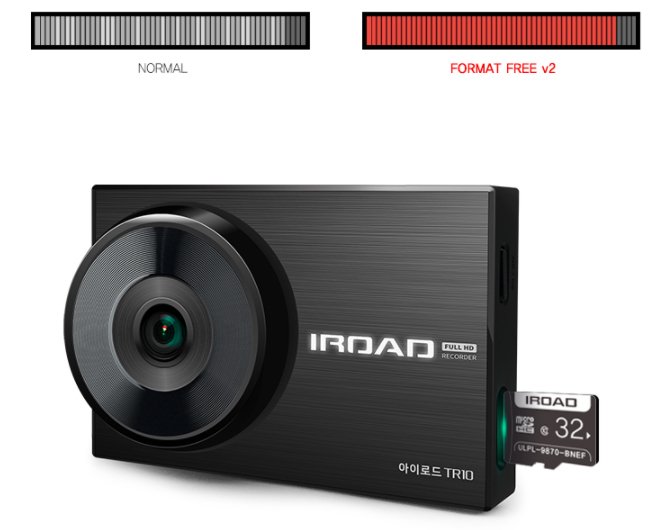 Super Capacitor
IROAD TR10 has a built-in super capacitor to save the video safely while recording even in the event of a sudden power cut due to external factors or accidents.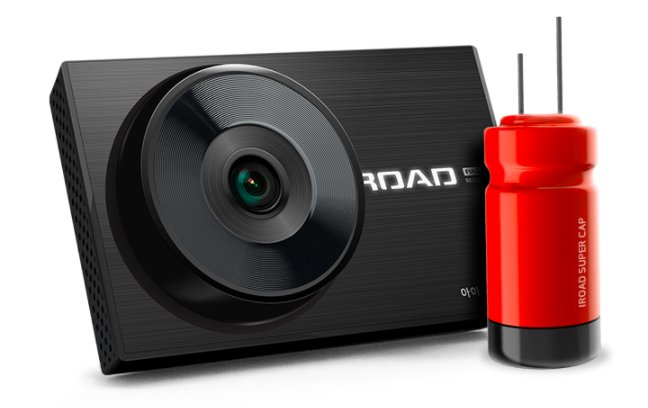 Safe Guard
When the vehicle battery voltage drops below the voltage set by the use, it automatically detects and cuts off the power supply, protecting the vehicle battery safety. (You can set the cut-off voltage according to the vehicle and battery type). Also, it automatically detects high temperatures inside the vehicle during parking mode, and stop recording to protect the files and the device.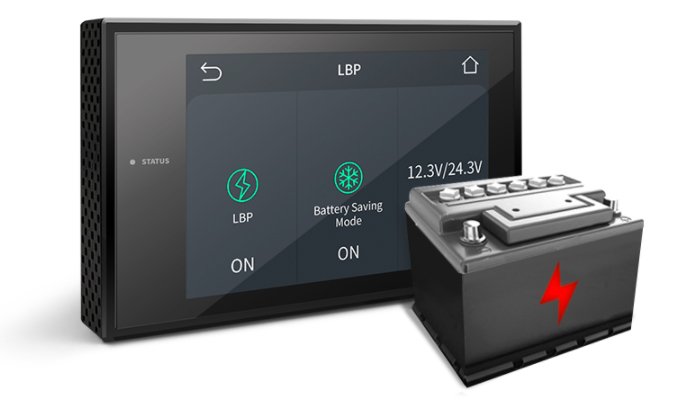 PC Viewer v2
IROAD PC Viewer v2 is a program that supports video playback, magnification, correction, speed control, setting, and can be analysed. Also, the information data received by GPS is linked with Google Maps to record detailed driving information such as location and speed.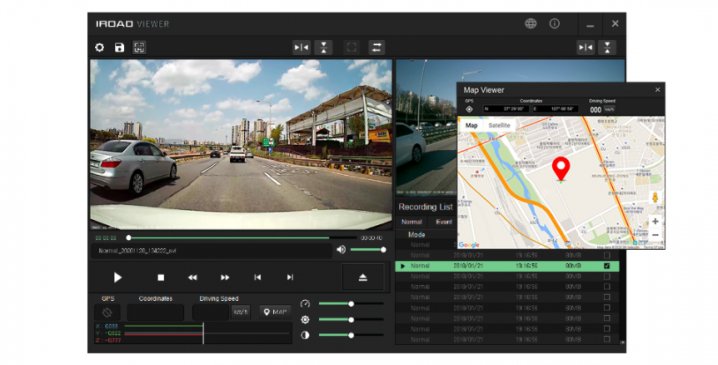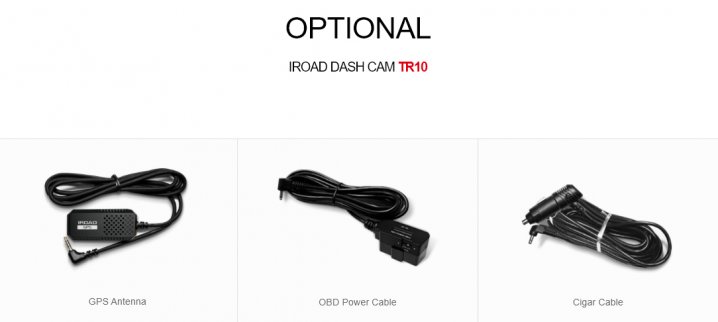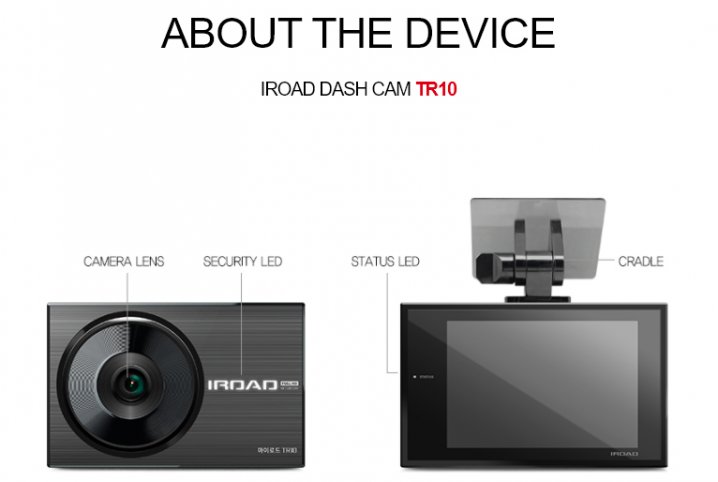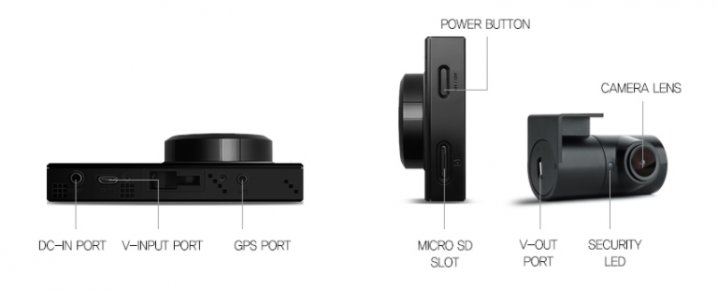 Specifications: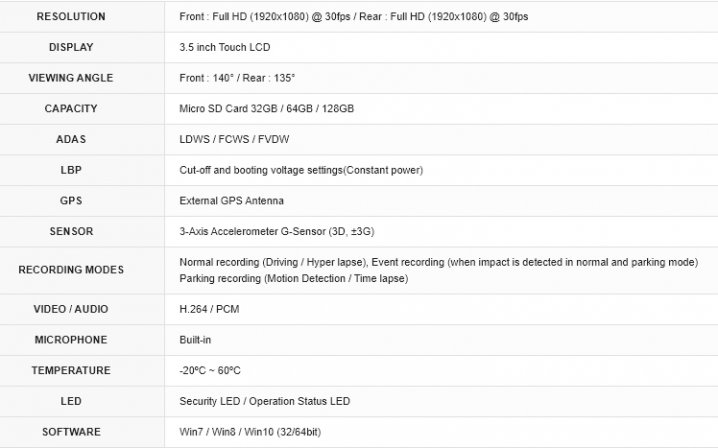 Consumer Reviews
N/A
There is no consumer review available. Be the first to
Rate it
!
More items from this seller
Reverse Camera With HD Monitor
$129 – $199
Toyota Fujitsu Ten CD-player
$180 – $250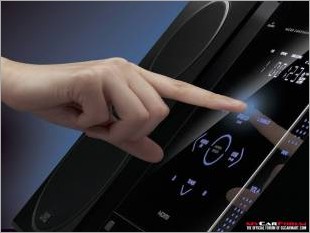 Lexus GS300 / LS460 DVD Touch Screen Panel Replacement
$350
Audi A4 / A5 / Q5 6.5" LCD Monitor
$200
BMW 8.8" LCD Display Multimedia Player
$888 – $1,580
Email Enquiry
This enquiry will be sent directly to the seller.
*
indicates compulsory field.