BlackVue DR750X-2CH PLUS Full HD WiFi Car Camera (With BlackVue Cellink NEO 5 Battery Pack)
$858
Posted on: 10 Jan 2022 | Updated on : 17 Jan 2022
Merchant information
(59 Reviews)
160 Sin Ming Drive #08-02 Sin Ming AutoCity S(575722)
10am - 7pm (Mon - Sun)
62661719 92325621
Ad information
BlackVue Premium Bundle @ $858 (SAVE $118)
BlackVue DR750X-2CH PLUS Car Camera + 128GB + Cellink NEO 5 Battery Pack
- 128GB records up 7 hours 20 minutes before starts looping
- Cellink NEO 5 powers up to 16 hours in Parking Mode
+ UPSIZE:
+ ADD $100 for 256GB to record up to 14 hours 40 minutes
+ ADD $100 for Cellink NEO 8+ to power up to 27 hours
Installation Included
ADD-ON
Car WiFi Kit @

$158 (SAVE $30)
​​​​​​​
High end does not mean high price. At SingTrade, we believe the best sounding system is not just because of the usage of expensive products, but also having the system properly designed. Only with proper design and integration, the system can be utilized to it's fullest potential.
With a range of audio products, coupled with a group of experts, we strive to provide the best system and performance that suits every individual's budget. This is how we define value.
Call us or visit our Facebook page to find out more!
Main Outlet:
160, Sin Ming Drive #08-02, Sin Ming AutoCity, S(575722)
TEL: 6266 1719
Branch:
541 Balestier Road (Opp Caltex Station), S(329863)
TEL: 6354 2853
*Kindly give us a call before heading down to Balestier branch.
Ad information
BlackVue Premium Bundle @ $858 (SAVE $118)
BlackVue DR750X-2CH PLUS Car Camera + 128GB + Cellink NEO 5 Battery Pack
- 128GB records up 7 hours 20 minutes before starts looping
- Cellink NEO 5 powers up to 16 hours in Parking Mode
+ UPSIZE:
+ ADD $100 for 256GB to record up to 14 hours 40 minutes
+ ADD $100 for Cellink NEO 8+ to power up to 27 hours
Installation Included
ADD-ON
Car WiFi Kit @

$158 (SAVE $30)
​​​​​​​
Merchant information
(59 Reviews)
160 Sin Ming Drive #08-02Sin Ming AutoCity S(575722)

10am - 7pm (Mon - Sun)
62661719 / 92325621
Posted on: 10 Jan 2022 | Updated on : 17 Jan 2022
Features & specs
CELLINK BATTERIES
Advanced Power Solutions
The SAFEST way to power your dashcam when you are away.
​Enjoy BlackVue's parking mode with a peace of mind using the latest Cellink battery.
The Cellink is built with the safest battery technology using LiFePO4 (lLithium Iron Phosphate) which will keep your BlackVue dashcam running for long hours in parking mode with just 50 minutes of charging.
High Battery Capacity

(25% more than former NEX)

12.8V | 4,500mAH | 57.6Wh
Why Cellink Battery for Parking Mode?
Advanced Technology

 

 

Rapid Charging Technology, charges fully within 40 minutes of driving.

Advanced Microcontroller (MCU) for efficient charging control.

 

Long Lasting

 

 

​High capacity battery.

Supplies up to 48 hours of power in parking mode.

Using the safest cell material, LiFePO4.

 

Reliable

 

 

Long cycle life up to 2,000 cycle.

Stable performance.

​Manufactured in Republic of Korea since 2013.

 

Protect

 

 

Protect new car warranty.

Support simple installation to cigar jack socket.

Prevent electrical errors especially on continental cars.

Covered with product liability insurance of up to $500,000.

 

Safe

 

 

Protect car battery performance and life.

High temperature Cuts-Off and Protection Circuit Module (PCM).

​Short Circuit Protection Control

 

Proven

 

 

Approved and used by most car agents in Singapore.

Certified with CE standard; meeting high safety, health and environmental protection requirements.
How does it works?
Cellink Battery supports two charging modes:
Simple installation:

Just plug the battery into the cigarette lighter socket of your vehicle.

Hardwired installation:

For fastest charging speed, connect the battery to the fuse panel.
When
vehicle's ignition is switched ON
, Cellink Battery charges and supplies power to the dashcam.
When vehicle's ignition is switched OFF, Cellink Battery supplies power to the dashcam independently until power depletes.
Above setup will not interfere with car battery's performance and life.
Other Power Solutions is available but using power tapped from your car battery:
Power Magic Pro (add-on hardwiring kit)
Hardwiring cable for some supported dashcam models
Cellink Battery the Advanced Power Solution for your dashcams
Cellink Battery the Power Solution for your dashcam
Technical Specifications:
Capacity: 12.8V | 4,500mAh | 57.6Wh
Expandable: No
Works independantly: Yes
Bluetooth built-in: No
App Name: No
USB 3.0 Power Outlet: No
Power duration: Up to 18 hours to dual-channel dashcam
Charging Time:

~50min [Hardwire | 9A]

~1hr 40min [Cigar jack | 5A]

Default Charging Cable: Hardwire cable (to fuse panel)
Colour / Size / Weight: Black / 157 mm (W) x 135 mm (L) x 39.5 mm (H) / 1.1 kg
Battery Cell: Lithium Iron Phosphate (LiFePO4)
Case material: Aluminium
High Temperature Cut-off: ~80ºC
Input Voltage:

- Cigar jack: 12 V ~ 17 V / 6.5 A (max)

- Hardwired: 12 V ~ 17 V / 13.5 A (max)

Output Voltage (dashcam): 11 V ~ 14.5 V / 2 A (max)
Output Voltage (USB): No
Power Duration (Usage Time):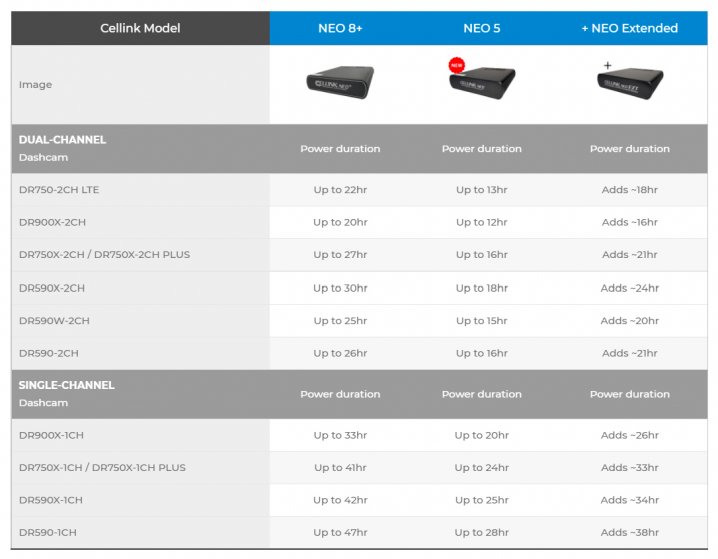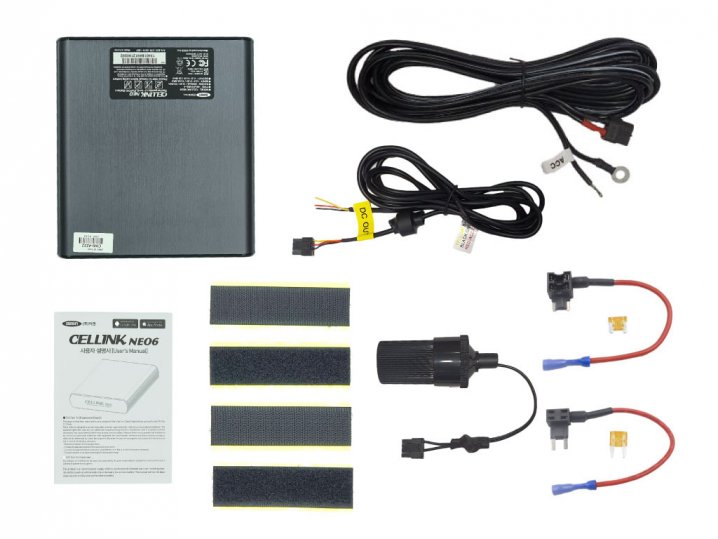 Consumer Reviews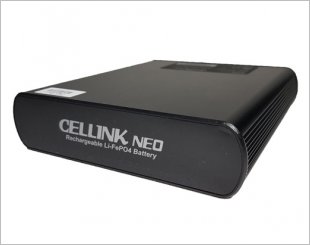 Always wanted to be extra safe with a parking mode recording that doesn't affect battery health of car and this bundle was great - Koh Chuan Chye, Owner of Honda Vezel SLA54--L
Reviewed by Mobile Reviewer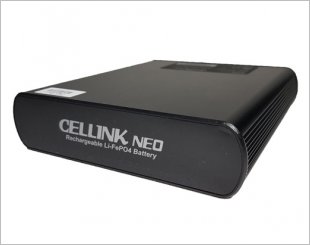 Small and compact. Easily able to fit into small compartments. Able to provide 12-14 hours of power. Highly recommended. - J VIJAY, Owner of BMW 318I SJF5--U
Reviewed by Mobile Reviewer
More items from this seller
Email Enquiry
This enquiry will be sent directly to the seller.
*
indicates compulsory field.