Mosconi One 120.4 4-channel Amplifier With Gladen RS 165 Component & Alpha 165 Coaxial Speakers
Posted on: 28 Aug 2023 | Updated on : 28 Aug 2023
Merchant information
(24 Reviews)
1 Bukit Batok Cresent #03-15 WCEGA Plaza S(658064)
9.30am - 7.30pm (Mon - Sat) Closed on Sun & PHs
64690761 82308974
Ad information
Mosconi ONE 120.4 (4 Channel) UP.$768
130W @ 4Ω
175W @ 2Ω
Max RMS 120W
310 x 200 x 50mm
Gladen RS 165 UP.$458
2 Way Component
6.5" 90W
Gladen Alpha 165 Coaxial UP.$238
Coaxial
6.5" 110W
Our products and services:
Audio system
DVD player and head units
TV tuner and system
Sound proofing service
Audio tuning
Solar film installation
Air conditioning repair and service
Car battery
Wipers
Car security system
LED styling lights
Headlight and Light bulbs
Vehicle number plate
Ad information
Mosconi ONE 120.4 (4 Channel) UP.$768
130W @ 4Ω
175W @ 2Ω
Max RMS 120W
310 x 200 x 50mm
Gladen RS 165 UP.$458
2 Way Component
6.5" 90W
Gladen Alpha 165 Coaxial UP.$238
Coaxial
6.5" 110W
Merchant information
(24 Reviews)
1 Bukit Batok Cresent #03-15WCEGA Plaza S(658064)

9.30am - 7.30pm (Mon - Sat) Closed on Sun & PHs
64690761 / 82308974
Posted on: 28 Aug 2023 | Updated on : 28 Aug 2023
Features & specs
4-channel AB class amplifier / black. 
Power Rating: 120 Watt per channel @ 4 Ohm < 1% THD+N
Sn Ratio: > 81 dBA (reference: 1 Watt into 4 Ohm)
Features
Target Powers:
120 Watt per channel @ 4 Ohm  
175 Watt per channel @ 2 Ohm   
350 Watt per channel @ 4 Ohm (BTL mode)
Input sensitivity (Power rating ref): 0.4 Vrms ÷ 8 Vrms
Xover functions: High Pass or Low Pass (45 ÷ 225 Hz – 12dB/oct)
Special Features: Remote Volume Control. Front Stage Adjuster Phase Shift. 0° ÷ 180°.  High Low Adapter
Size: 310 x 200 x 50 mm
Weight: 2.7kg
Consumer Reviews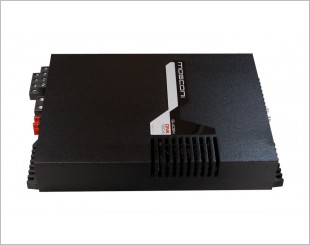 Compactness- I could not find another Italian amp @120W and 4 channel. Price- excellent price, a steal in my opinion Clarity and power delivery is above expectation. I have set it with my front mids and tweeters. Several filters are built in, but once connected to a processor, these filters are not that useful.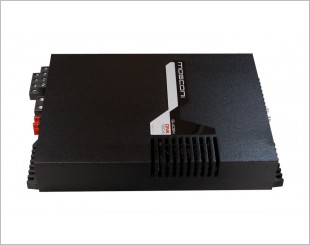 I'd installed this amp to power up my passive component for front and rear with a active sub setup. Sound quality wise was acceptable. The amp design look good but in actual the connector location was not that convenient for installation and take up space as it was at the side. Still do a good job in powering my Pioneer component and Audio System component speaker
More items from this seller
Multimedia Interface For DVD And Reverse Camera Display Conversion
$1,000
Email Enquiry
This enquiry will be sent directly to the seller.
*
indicates compulsory field.