BlackVue DR900S-1CH 1-Ch 4K UHD Ultra-Wide 162-Degree View Car Camera With Built-in GPS
$558
Posted on: 04 Nov 2023 | Updated on : 04 Nov 2023
Merchant information
(3 Reviews)
8 Boon Lay Way #04-02 Tradehub 21 S(609964)
9am - 6pm (Mon - Fri) 9am - 1pm (Sat)
84996533 61009691
Ad information
Features
4K UHD (3840 x 2160) @ 30fps
162ª Wide View Angle
H265 encoding for small file size
High Dynamic Range (HDR) Night Vision
Event File Overwrite Protection
​​Adaptive Format Free File Management System
Scheduled Reboot in Parking Mode
Fast 5GHz WiFi
Built-in GPS 
Cloud compatible
* Price is inclusive of 7% GST
* Installation fee is not included
We bring high quality and innovative products with "WOW!" for your vehicle needs!
Visit our website, call us or drop by to know more.
Contact: 6100 9691
Website:
http://www.wowgadgets.com.sg
Ad information
Features
4K UHD (3840 x 2160) @ 30fps
162ª Wide View Angle
H265 encoding for small file size
High Dynamic Range (HDR) Night Vision
Event File Overwrite Protection
​​Adaptive Format Free File Management System
Scheduled Reboot in Parking Mode
Fast 5GHz WiFi
Built-in GPS 
Cloud compatible
* Price is inclusive of 7% GST
* Installation fee is not included
Merchant information
(3 Reviews)
8 Boon Lay Way #04-02Tradehub 21 S(609964)

9am - 6pm (Mon - Fri) 9am - 1pm (Sat)
84996533 / 61009691
Posted on: 04 Nov 2023 | Updated on : 04 Nov 2023
Features & specs
The DR900S Series redefines expectations for dashcam video fidelity and storage efficiency.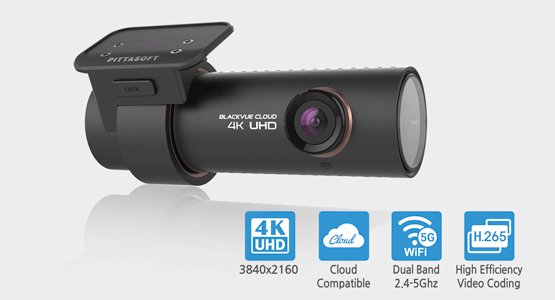 With its 8-megapixel CMOS sensor, the DR900S-1CH captures 4K Ultra High Definition video—four times as many pixels as Full HD. All the imaging prowess of your dashcam is kept intact thanks to the most advanced video encoding technology: the H.265 (HEVC) compression means your videos look better and file size is kept as small as ever.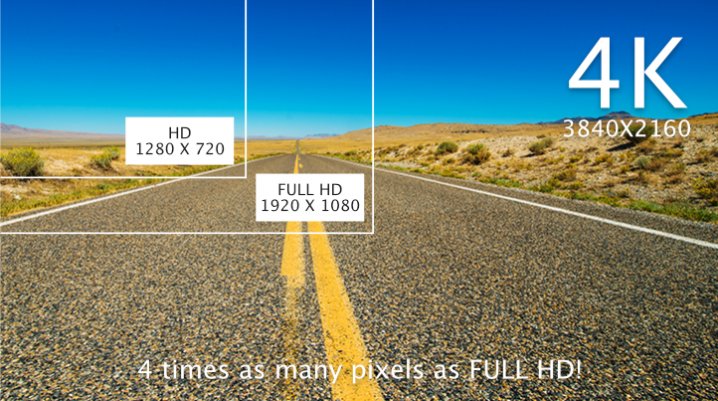 4K UHD Cloud dashcam
The best single-channel 4K dashcam
8 megapixels sensor / 4K Ultra High Definition (3840×2160 @30FPS)
The ultra-wide 162-degree angle takes full advantage of the 4K UHD resolution
Your BlackVue captures critical details while driving or in Parking Mode
With the free Over the Cloud add-on service, check on your car from anywhere, anytime
4K Ultra High Definition Quality
ULTRA-CRISP VIDEOS, NOT JUST ON 4K MONITORS
4K UHD is four times as many pixels as Full HD. This is a huge difference, and it shows.
License plates can be made out more clearly and from further away.
Besides, you don't need a 4K monitor to appreciate 4K videos.
Even on a Full HD monitor, you can zoom in much further without any visible pixelation.
The Best Compression Technology
4 TIMES THE RESOLUTION BUT SAME RECORDING TIME!
Along with the regular H.264 codec, the DR900S Series features H.265, also called High Efficiency Video Coding (HEVC), the leading standard in 4K recording and broadcasting.
With H.265, 4K UHD video file size is similar to that of Full HD H.264. In other words, you get 4 times bigger and better images without sacrificing recording time.
Increase your recording time in Full HD.
Tip to maximize recording time: set Codec to H.265 and Quality to Normal. Ideal for long Parking Mode sessions.
Built-in GPS & Dual Band WiFi
GPS ADDS LOCATION AND SPEED DATA
Speed: speed data will be overlaid in the video (can be turned off in the settings).
Location: visualize your vehicle's location with Google Map assistance in the BlackVue App or Viewer's Map.
FAST TRANSFER TO YOUR PHONE WITH 5GHZ WI-FI
The dual-band 2.4-5GHz Wi-Fi lets you download dashcam videos to a smartphone at blazing speed and allows Over the Cloud functionalities via any Internet-enabled Wi-Fi network. 
With BlackVue's Sub-Stream technology, download Quick Play versions of the original videos for even faster review.
Optimised File Management
Event Files Overwrite Protection:
Dashcams record in a loop, overwriting older files when the memory is full. BlackVue DR900S-1CH can prevent Event files (triggered manually or by impacts) overwriting. Up to fifty (50) files can be protected this way. You can choose to allow new Event files to overwrite past Event files, thus keeping the latest fifty.
Adaptive Format-Free File Management
This BlackVue-developed file system improves recording stability and requires less microSD card formatting.
Scheduled Reboots (see Parking Mode section below)
Your BlackVue comes equipped with a U1 (16GB, 32GB) or U3 microSD Card (64GB, 128GB), guaranteeing high transfer speed and tested for durability.
Consumer Reviews
N/A
There is no consumer review available. Be the first to
Rate it
!
Email Enquiry
This enquiry will be sent directly to the seller.
*
indicates compulsory field.