BlackVue DR750X-2CH PLUS Full HD WiFi Mercedes-Benz B Class B180 Car Camera (With BlackVue Cellink NEO 5)
$858 – $938
Posted on: 28 Nov 2023 | Updated on : 04 Dec 2023
Merchant information
(105 Reviews)
2 Kaki Bukit Avenue 2 #01-32 Kaki Bukit Autohub S(417921)
9am - 7pm (Mon - Sat) Sun & PHs by Appt only
92724879 67453266
Ad information
FESTIVE PROMOTION
PREMIUM BUNDLE BLACKVUE DR750X-2CH PLUS + 128GB + CELLINK NEO 5
*Promotion up to 31 January 2022
•    128GB Records up to 7 hours 20 minutes before starts looping
•    Cellink neo 5 Powers up to 16 hours in parking mode
New BlackVue DR750X-2CH PLUS - Smart, Reliable, and Connected Dashcam!
Improved Image Sensors, Enhanced Image Quality
• Front camera with Full HD (1920 x1080)
• Reduced motion blur with high frame rate @60FPS
• 2M Pixels front SONY Starvis image sensor with Night Vision
• 139º wide view angle
• WiFi built-in
• Cloud service compatible
• Adaptive Format Free
• Scheduled Reboot
• Support up to 256GB microSD card
• Support Parking Mode with Impact and Motion Detections, Time Lapse and Region-based Motion Detections
• Support optional LTE Module for Cloud Connectivity
• Support Native Parking Mode (hardwiring cable included)
Cellink Neo 5 for Parking Mode:
12.8V/ 4,500mAh/57.6Wh✅
For enquiries : 
PM or call us 📞
@Lin https://wa.me/6592724879
@Anne https://wa.me/6581890680
To see more of our services, please visit our website https://www.1969sba.com/
#Blackvue #CarCamera #DashCam #Mercedes #Benz #B180
For more information, please visit www.1969sba.com.sg or email us @ s[email protected]

Blk 2 Kaki Bukit Avenue 2 #01-32 Kaki Bukit Autohub S(417921)

Remarks:
Above offer is exclusive for sgcarmart promotion.Please call or PM sms us for further enqueries. Promotion is not valid with other promotions, discounts, offers, privileges and vouchers.

We accept payment method in the form of CASH / NETS / VISA* / MASTER CARD*
*Major Credit card & instalment plan 6 / 12 / 24 months. * Terms & conditions apply.
============================================================


SBA - Your Trusted 1 Stop Auto Shop.

About Sung Beng Auto 
24hrs Hotline 81890680 / 92724879 / Accident / Emergency / Breakdown / Towing / Battery & Tyre Service.
With more than 40 years of experience in the automotive industry, Sung Beng Auto Group at EAST workshop provide a total complete one-stop professional automotive servicing & repairing workshop to all car owners , you can rest assured that your ride is in safe hands with the right prices.

Testimonial / Reviews

https://www.sgcarmart.com/directory/merchant_reviews.php?MID=11157

www.1969sba.com.sg/reviews/

==================================================================

Tyres & Rims (New/ Used /Trade-In/ Import / Export) Enquiry - 93838807

==================================================================

24 Hours Towing, Accident Assistance, Emergency Hotline: +65 81890680.

=================================================================

Contact us & Our Outlets are :

Free Ample Parking:
EAST Workshop,
Accident Claim, Spray Paint, Panel Beat, Repair & Servicing
Blk 2 Kaki Bukit Avenue 2 #01-32 Kaki Bukit Autohub S(417921)
Tel: 67453266. Open Daily From 9am (Monday-Saturday)
Alternate Sun/Public Holiday (By appointment)

===================================================================

Workshop Enquiry - Continental & Japanese Makes. Please call us for an Appointment & Quotation.

Engine Servicing & Repair, Air-con Services, Accident Repairs, Insurance Claims, Accident Reporting, Spray Painting, Panel Beating, Body kit, Wheel Alignment, Engine OBD Diagnostic Check, Performance Upgrade, Tuning, LTA Inspection, Insurance & Road Tax Renewal, Alarm, Accessories, Car Camera...

==================================================================


Car Rental, Used Car Dealer Buy, Sell, Trade-In, Service Scrap Car, Export, HP Loan, In-House Financing, Credit Card* Installment Plan.

==================================================================


Thank you
Ad information
FESTIVE PROMOTION
PREMIUM BUNDLE BLACKVUE DR750X-2CH PLUS + 128GB + CELLINK NEO 5
*Promotion up to 31 January 2022
•    128GB Records up to 7 hours 20 minutes before starts looping
•    Cellink neo 5 Powers up to 16 hours in parking mode
New BlackVue DR750X-2CH PLUS - Smart, Reliable, and Connected Dashcam!
Improved Image Sensors, Enhanced Image Quality
• Front camera with Full HD (1920 x1080)
• Reduced motion blur with high frame rate @60FPS
• 2M Pixels front SONY Starvis image sensor with Night Vision
• 139º wide view angle
• WiFi built-in
• Cloud service compatible
• Adaptive Format Free
• Scheduled Reboot
• Support up to 256GB microSD card
• Support Parking Mode with Impact and Motion Detections, Time Lapse and Region-based Motion Detections
• Support optional LTE Module for Cloud Connectivity
• Support Native Parking Mode (hardwiring cable included)
Cellink Neo 5 for Parking Mode:
12.8V/ 4,500mAh/57.6Wh✅
For enquiries : 
PM or call us 📞
@Lin https://wa.me/6592724879
@Anne https://wa.me/6581890680
To see more of our services, please visit our website https://www.1969sba.com/
#Blackvue #CarCamera #DashCam #Mercedes #Benz #B180
Merchant information
(105 Reviews)
2 Kaki Bukit Avenue 2 #01-32Kaki Bukit Autohub S(417921)

9am - 7pm (Mon - Sat) Sun & PHs by Appt only
92724879 / 67453266
Posted on: 28 Nov 2023 | Updated on : 04 Dec 2023
Features & specs
CELLINK BATTERIES
Advanced Power Solutions
The SAFEST way to power your dashcam when you are away.
​Enjoy BlackVue's parking mode with a peace of mind using the latest Cellink battery.
The Cellink is built with the safest battery technology using LiFePO4 (lLithium Iron Phosphate) which will keep your BlackVue dashcam running for long hours in parking mode with just 50 minutes of charging.
High Battery Capacity

(25% more than former NEX)

12.8V | 4,500mAH | 57.6Wh
Why Cellink Battery for Parking Mode?
Advanced Technology

 

 

Rapid Charging Technology, charges fully within 40 minutes of driving.

Advanced Microcontroller (MCU) for efficient charging control.

 

Long Lasting

 

 

​High capacity battery.

Supplies up to 48 hours of power in parking mode.

Using the safest cell material, LiFePO4.

 

Reliable

 

 

Long cycle life up to 2,000 cycle.

Stable performance.

​Manufactured in Republic of Korea since 2013.

 

Protect

 

 

Protect new car warranty.

Support simple installation to cigar jack socket.

Prevent electrical errors especially on continental cars.

Covered with product liability insurance of up to $500,000.

 

Safe

 

 

Protect car battery performance and life.

High temperature Cuts-Off and Protection Circuit Module (PCM).

​Short Circuit Protection Control

 

Proven

 

 

Approved and used by most car agents in Singapore.

Certified with CE standard; meeting high safety, health and environmental protection requirements.
How does it works?
Cellink Battery supports two charging modes:
Simple installation:

Just plug the battery into the cigarette lighter socket of your vehicle.

Hardwired installation:

For fastest charging speed, connect the battery to the fuse panel.
When
vehicle's ignition is switched ON
, Cellink Battery charges and supplies power to the dashcam.
When vehicle's ignition is switched OFF, Cellink Battery supplies power to the dashcam independently until power depletes.
Above setup will not interfere with car battery's performance and life.
Other Power Solutions is available but using power tapped from your car battery:
Power Magic Pro (add-on hardwiring kit)
Hardwiring cable for some supported dashcam models
Cellink Battery the Advanced Power Solution for your dashcams
Cellink Battery the Power Solution for your dashcam
Technical Specifications:
Capacity: 12.8V | 4,500mAh | 57.6Wh
Expandable: No
Works independantly: Yes
Bluetooth built-in: No
App Name: No
USB 3.0 Power Outlet: No
Power duration: Up to 18 hours to dual-channel dashcam
Charging Time:

~50min [Hardwire | 9A]

~1hr 40min [Cigar jack | 5A]

Default Charging Cable: Hardwire cable (to fuse panel)
Colour / Size / Weight: Black / 157 mm (W) x 135 mm (L) x 39.5 mm (H) / 1.1 kg
Battery Cell: Lithium Iron Phosphate (LiFePO4)
Case material: Aluminium
High Temperature Cut-off: ~80ºC
Input Voltage:

- Cigar jack: 12 V ~ 17 V / 6.5 A (max)

- Hardwired: 12 V ~ 17 V / 13.5 A (max)

Output Voltage (dashcam): 11 V ~ 14.5 V / 2 A (max)
Output Voltage (USB): No
Power Duration (Usage Time):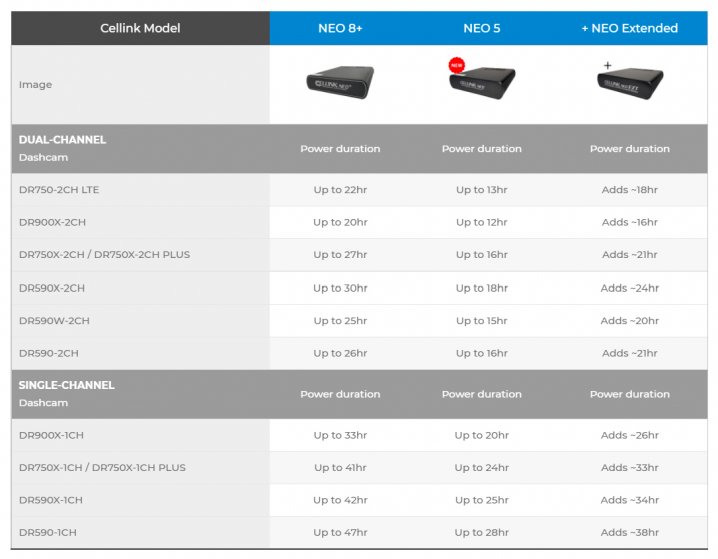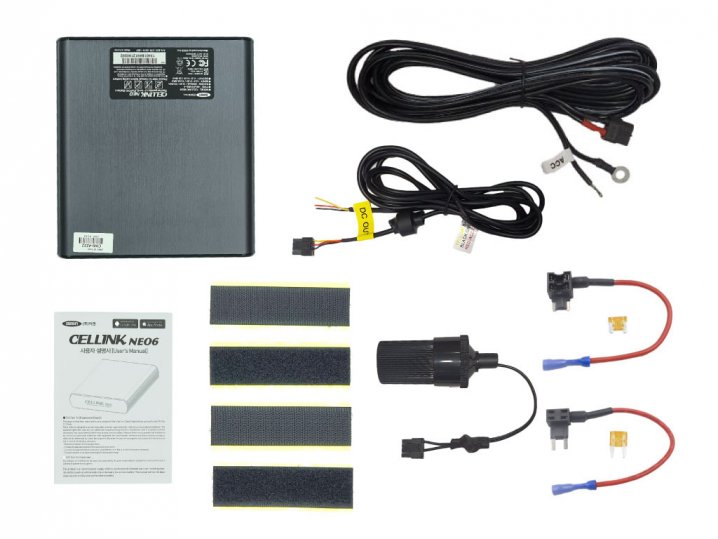 Consumer Reviews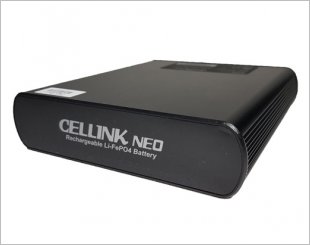 This is an extra rechargeable LiFePO4 battery for parking mode recording and will not affect the health of the car battery. Easy to monitor battery on App. So far I have been fine with this product.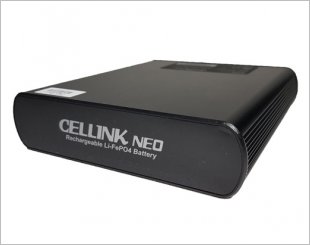 Just installed the Cellink Neo5 Rechargeable Li-FePO4 battery and the service guys are friendly and good recommendations. The installation is fast and smooth. So far the product is stable and hope it will help in maintaining my car battery for longer shelf life. - Benny Ng, Owner of Honda Vezel SLA72--Y
Reviewed by Mobile Reviewer
More items from this seller
Battery Repair & Servicing
$75 – $200
Violence V-Drive Chery A1 / A160 / A168 / A3 / A5 Throttle Controller
$188 – $330
24 Hrs Towing And Roadside Assistance
$35 – $180
Email Enquiry
This enquiry will be sent directly to the seller.
*
indicates compulsory field.