IROAD X10 2-Ch 4K UHD Car Camera
$600
Posted on: 28 Aug 2023 | Updated on : 28 Aug 2023
Merchant information
(56 Reviews)
50 Serangoon North Avenue 4 #01-27 First Centre S(555856)
11am - 8pm (Mon - Sun & PHs)
98447828
Ad information
ULTRA HD 4K RESOLUTION DASH CAM
Price quoted includes basic installation for Asian vehicles
FEATURES
4K UHD
165º WIDE ANGLE
SONY EXMOR
OBDⅡ SCANNER
TIME LAPSE
X-VISION
WIFI
SAFE GUARD
TECHNICAL SPECS
Camera: Front : 8M CMOS Sensor / Rear : SONY Exmor 2M CMOS Sensor
Resolution: Front : 4K UHD (3840×2160) @ 30fps / Rear : Full HD (1920×1080) @ 30fps
Viewing Angle: Front : 165º / Rear : 145º
X-VISION: In parking mode, set automatically brightness 3 times more
Wi-Fi: Smartphone playback/settings, Firmware automatic upgrade
ADAS:
- LDWS(Lane departure warning system)
- FCWS(Forward collusion warning system)
- FVDW(Front Vehicle Departure Warning)
LBP: Cut-off and booting voltage settings(Constant power)
GPS: External GPS Antenna
Scanner: External OBD Scanner
Sensor: 3-Axis Accelerometer G-Sensor (3D, ±3G)
RECORDING MODES:
- Normal recording, Event recording (when impact is detected in normal and parking mode)
- Parking recording (when motion is detected or Timelapse mode)
VIDEO CODEC: H.265 (HEVC)
MICROPHONE: Built-in
TEMPERATURE: -30ºC ~ 70ºC (Storage temperature : -30ºC ~ 70ºC)
HUMIDITY: 10% ~ 95%
LED: Security LED / Operation Status LED / GPS Receiver LED
SOFTWARE: Windows XP or higher and Mac Yosemite OS X (10.10) or higher
APPLICATION: IROAD App (Android 5.0, iOS 9.0 or higher version)
For any enquiries, you may still contact us at 9844 7828 via WhatsApp (Preferred) / SMS or Call!

Ad information
ULTRA HD 4K RESOLUTION DASH CAM
Price quoted includes basic installation for Asian vehicles
FEATURES
4K UHD
165º WIDE ANGLE
SONY EXMOR
OBDⅡ SCANNER
TIME LAPSE
X-VISION
WIFI
SAFE GUARD
TECHNICAL SPECS
Camera: Front : 8M CMOS Sensor / Rear : SONY Exmor 2M CMOS Sensor
Resolution: Front : 4K UHD (3840×2160) @ 30fps / Rear : Full HD (1920×1080) @ 30fps
Viewing Angle: Front : 165º / Rear : 145º
X-VISION: In parking mode, set automatically brightness 3 times more
Wi-Fi: Smartphone playback/settings, Firmware automatic upgrade
ADAS:
- LDWS(Lane departure warning system)
- FCWS(Forward collusion warning system)
- FVDW(Front Vehicle Departure Warning)
LBP: Cut-off and booting voltage settings(Constant power)
GPS: External GPS Antenna
Scanner: External OBD Scanner
Sensor: 3-Axis Accelerometer G-Sensor (3D, ±3G)
RECORDING MODES:
- Normal recording, Event recording (when impact is detected in normal and parking mode)
- Parking recording (when motion is detected or Timelapse mode)
VIDEO CODEC: H.265 (HEVC)
MICROPHONE: Built-in
TEMPERATURE: -30ºC ~ 70ºC (Storage temperature : -30ºC ~ 70ºC)
HUMIDITY: 10% ~ 95%
LED: Security LED / Operation Status LED / GPS Receiver LED
SOFTWARE: Windows XP or higher and Mac Yosemite OS X (10.10) or higher
APPLICATION: IROAD App (Android 5.0, iOS 9.0 or higher version)
Merchant information
(56 Reviews)
50 Serangoon North Avenue 4 #01-27First Centre S(555856)

11am - 8pm (Mon - Sun & PHs)
98447828
Posted on: 28 Aug 2023 | Updated on : 28 Aug 2023
Features & specs
Iroad X10


The IROAD X10 captures True 4K UHD footage making it one of the highest resolution dash cams on the market! Housed in a sleek and stylish designed unit, the IROAD X10 brings to the table all of the premium features that IROAD's previous flagship dash cam models had on board, but with even more! IROAD X10 supports large capacity memory of up to 1TB and come equipped with X-vision for recording clear video in any low light situation. Also, Time lapse function is added. It finds optimized for efficient memory usage and provide extremely longer recording time. In addition, the IROAD X10 equipped with H.265 so that it records 2 times better image quality than H.264. The X10 connects to a smartphone via Wi-Fi on IROAD Application and it offers features such as : Live View, Download recording files, Fireware update and changing settings.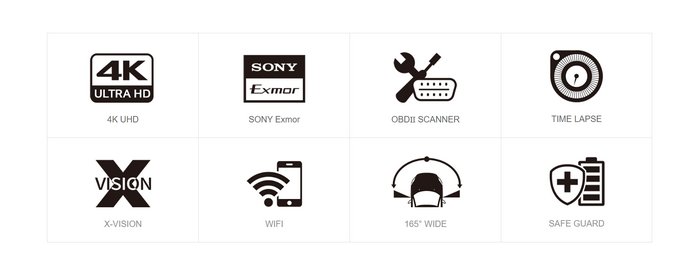 4K Ultra high Definition Front Camera - Video Sample
1080p Full HD High Definition Video Rear Camera - Video Sample
Parking Mode Recording IROAD Time Lapse
IROAD X-SCANNER  (Optional) 
IROAD X10 supports an OBD2 Scanner (X-SCANNER). It can display current vehicle information including Engine RPM, Coolant Temperature, Fuel System Status, Vehicle Speed, DPF information, Gear Position, Battery Voltage and Transmission Oil: Diagnose your car's condition before driving. It can prevent any issues and save your time!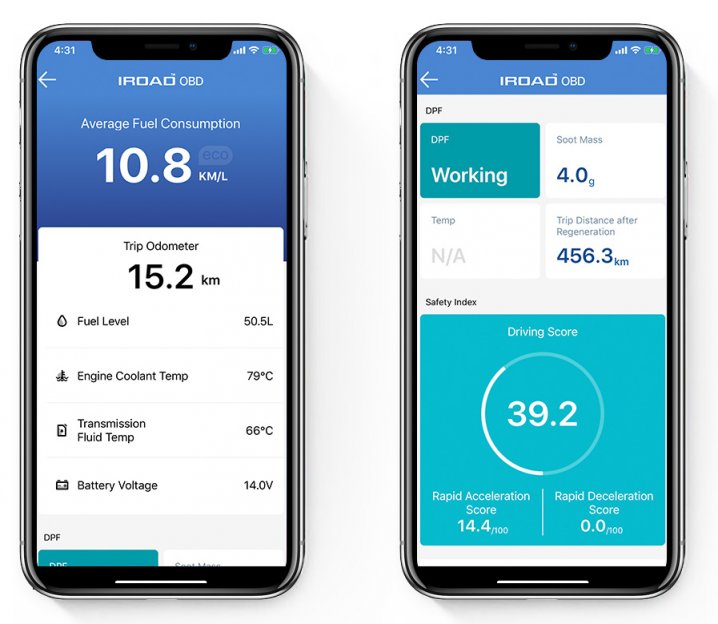 IROAD X-Vision
In parking mode, the surrounding brightness is automatically diagnosed within 5 seconds and the recording brightness will set to 3 times higher when the surrounding illumination is low. It can record bright and clear images not only in parking mode but also in driving mode.
Easy to Wifi Connect Anywhere & Anytime
Easy to confirm recording and backup what you want to keep on your smartphone. All you need is free IROAD mobile application, live view, backup, and upload to SNS through the application.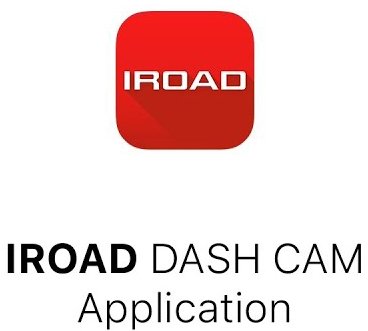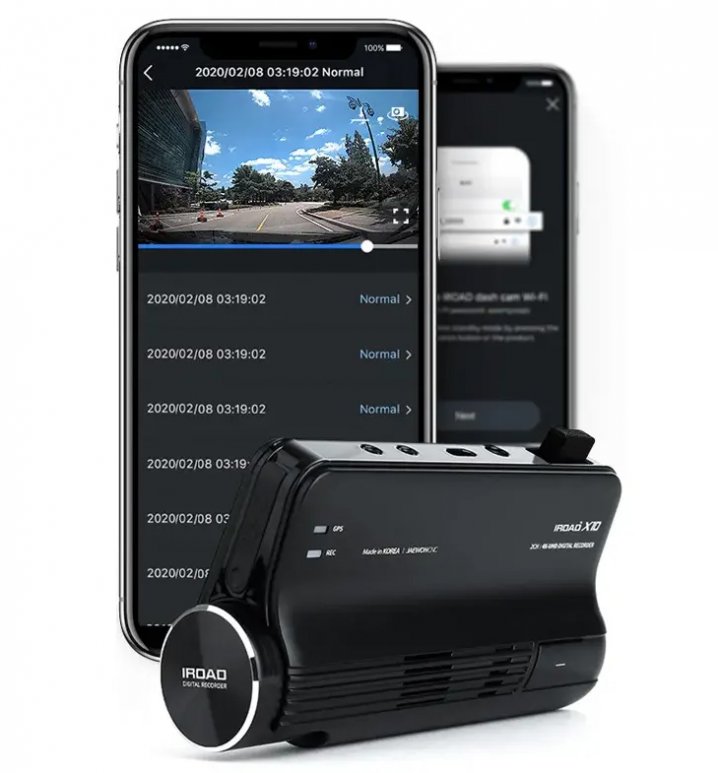 IROAD X10 Multi Cover (Optional)
The IROAD Multi-cover is a new optional accessory for the IROAD X10. This accessory blocks physical access to SD card slot and cables. Additionally, it helps various cables neat. It is great method to protect your dash cam and your vehicle. Furthermore, it makes the high-end X10 more luxurious.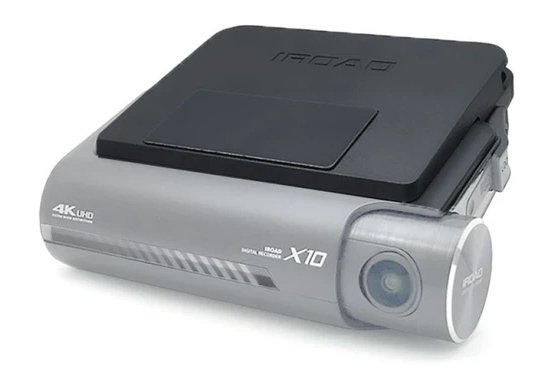 Specifications:
Sensor: Front: 8MP CMOS Sensor  - Rear: Sony Exmor 2.0MP CMOS Sensor

Resolution (Front): 4K UHD @ 30 FPS

Resolution (Rear): Full HD 1080p @ 30 FPS

GPS: Optional

Parking Mode: Built-In

G-Sensor: Built-In

View Angle: Front: 165° / Rear: 145°

Operating Temperature: -20°C - 70°C (-4°F - 158°F)

Loop Recording: Yes

Maximum SD Card: 256GB

LCD Screen: No

Wi-Fi: Yes

Microphone: Built-In

Speaker: Built-In

File Format: .JDR / .ADPCM / H.265 (HEVC)

Country of Origin: South Korea
Consumer Reviews
N/A
There is no consumer review available. Be the first to
Rate it
!
More items from this seller
Email Enquiry
This enquiry will be sent directly to the seller.
*
indicates compulsory field.