Bridgestone Potenza Adrenalin RE004 17" Tyre
$155 – $170
Posted on: 11 Mar 2023 | Updated on : 11 Mar 2023
Merchant information
(31 Reviews)
50 Bukit Batok Street 23 #02-01 Midview Building S(659578)
9am - 6.00pm (Mon - Fri) 9am - 3pm (Sat)
92428564 68968986
Ad information
POTENZA Adrenalin RE004, a street performance tyre, is designed to provide excellent handling and instantaneous response when taking corners and at straight-line driving.
Tyre Promotion @ CLH Tyres!
Check out our tyre offers and save up to $160 for your new set of tyres!
Additionally, purchase any four (4) pieces of passenger tyres in a single invoice (16" and above) and enjoy a FREE car servicing with Shell 5W40 / Cworks 5W40 Synthetic Engine Oil.
PM / call us for a quote today!
While stocks last. T&Cs apply.
Free Car Servicing:
4L Engine oil – Shell 5W40 / Cworks 5W40

Oil filter (OEM)

Comprehensive car check including but not limiting to:
- Belting / Lighting / Brake system
- Coolant, ATF, power steering fluid and brake fluid
- Air filter, aircon filter and spark plugs
- Battery condition
- Tyres and tyres' pressure
- Undercarriage
Extra Charges:
* Top up engine oil if requried for more than 4L: Shell 5W40/CWorks 5W40 + $20/L
* Continental OEM Oil Filter + $15/pc
Terms and Conditions:
Only valid for 16" and above tyres.
Servicing voucher is valid for 2 year from date of issue.
Vouchers are transferable to other vehicles BUT cannot be exchanged wholly or partly for cash.
Voucher is to be presented during payment.
Vouchers cannot be replaced if lost, defaced, damaged, stolen, expired and/or voided.
Defaced, damaged or expired vouchers will not be accepted.
In the unfortunate event of out of stock situation, the Company will provide an alternative option that is of similar product specifications and retailing value.
For more information, call us at 92443246 / 68968986 or drop by today!
Ad information
POTENZA Adrenalin RE004, a street performance tyre, is designed to provide excellent handling and instantaneous response when taking corners and at straight-line driving.
Merchant information
(31 Reviews)
50 Bukit Batok Street 23 #02-01Midview Building S(659578)

9am - 6.00pm (Mon - Fri) 9am - 3pm (Sat)
92428564 / 68968986
Posted on: 11 Mar 2023 | Updated on : 11 Mar 2023
Features & specs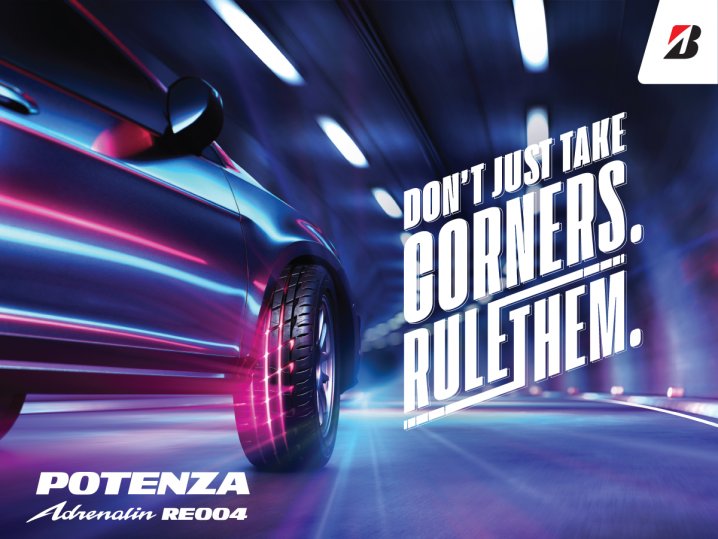 Take to the streets with the new Bridgestone Potenza RE004 and discover the thrill of driving. With amazing handling and high responsiveness in sharp turn-ins, you'll feel the road more acutely while enjoying greater stability and control. This isn't just a tyre that's built for drivers; it's a tyre that's built for the drive.
Designed for Control, Engineered to Precision
All-Weather Performance, All-Around Excellence
Performance Information
Features
"A" SHAPE & AGGRESSIVE GROOVE

Aggressive and dynamic thread patterns don't just deliver great looks – they also deliver superb handling.

 

TRIPLE & HALF GROOVES

Take corners and brake with more confidence and control on both wet and dry road surfaces.

 

WIDE INSIDE RIB

Stiffens instantaneously in reaction to road conditions for greater driving pleasure.

 

CONNECTING BLOCKS

High speed doesn't have to mean low control. With a stiff shoulder block, tyre sensitivity is increased while excessive movement is reduced.
Sizes Available
195/50R15
195/50R16
195/55R15
205/45R16 XL
205/45R17 XL
205/50R16
205/50R17 XL
205/55R16
205/60R16
215/45R17 XL
215/50R17 XL
215/55R16 XL
215/55R17
225/40R18 XL
225/45R17 XL
225/45R18 XL
225/50R17 XL
225/55R17 XL
235/40R18 XL
235/45R17 XL
235/50R18 XL
245/40R18 XL
245/40R19 XL
245/45R17 XL
245/45R18 XL
255/35R18 XL
265/35R18 XL
275/30R20 XL
Consumer Reviews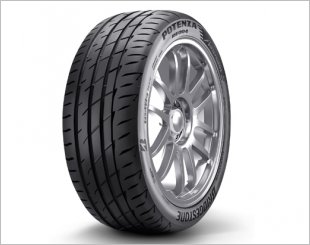 Great Performance on dry and wet roads. Since getting the RE004s fitted, I've covered just over 2,000km with them. In this short time, the improvements over the RE003 have shone through clearly handling and steering response in the dry is markedly better. Through both sharp corners and long sweepers, the RE004s don't understeer and push out quite as much as the RE003s, and they respond well to mid-corner corrections. - Mitchell Koay, Owner of Honda Civic SJU81--C
Reviewed by Mobile Reviewer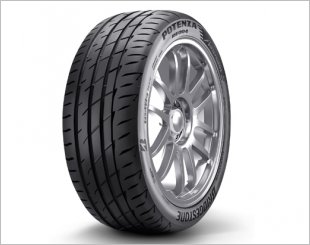 Bridgestone RE004 - Good and nice grips for dry and wet road conditions, price abit costly. Less noise compare to other brand that I have use. I would to try other model Bridgestone tyres if there is any. - Steve Pang, Owner of Toyota Axio SLZ99--L
Reviewed by Mobile Reviewer
More items from this seller
Motul 300V Power 5W40 (4L) Vehicle Servicing
$168 – $288
Mobil 1 0W40 (4L) Vehicle Servicing
$92 – $138
Amaron Hi-Life Battery
$100 – $250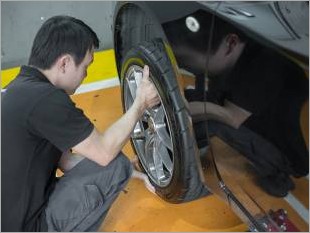 Tyre Balancing and Rotation
$25 – $50
Email Enquiry
This enquiry will be sent directly to the seller.
*
indicates compulsory field.