Audi A3 16" Rim (With Michelin Pilot Sport 4 205/55/R16​​​​​​​ Tyre) (4 Pcs)
| | | |
| --- | --- | --- |
| Price | PCD | Rim Size |
| $380 | 5x112 | 16" |
Condition
Excellent [5/5]
Posted on: 25 Feb 2023 | Updated on : 02 Mar 2023
Merchant information
(147 Reviews)
9 Tagore Lane #03A-22 [email protected] S(787472)
11am - 7pm (Mon - Sat)
92479969 62545575
Ad information
⚠️PRICE IS AFTER TRADE IN​​​​​​​
⚠️PRICE IS FOR 04PCS OF RIMS & TYRES​​​​​​​
📌​​​​​​​Suitable for all continental cars with PCD of 5/112
📌Offset: 16x6.5, ET43​​​​​​​
📌Bundled with Micheiin PS4 tyres.​​​​​​​
📌Tyre profile size: 205/55/R16​​​​​​​
👉Price includes installation & balancing​​​​​​​
🙃Cash payment
Pitstop Tyres 
Founded in 2009, Pitstop Tyres is your stop for all wheel & tyre needs. Customers trust us to provide quality products and service, giving them peace of mind for every ride. We are the sole exclusive distributor of TSW Wheels & Brands inclusive of Beyern (BMW), Victor Equipment (Porsche), Redbourne (Land & Range Rover), Coventry (Jaguar), Mandrus (Mercedes Benz), XO Luxury (Aftermarket Luxury), Ohm Wheels (Tesla), Black Rhino (SUV). 
We currently do not have any branches or affiliated companies.
Operational Details 
9 Tagore Lane, [email protected] Building
#03-22, S787472
Monday to Saturdays, 11am to 6pm 
Sundays & Public Holidays Closed 
Contact Details
Office: 62545575
WhatsApp:
92479969 (Anna) 
83216172 (Cordillia - Wheel Import)
91094429 (Edmund) 
Ad information
⚠️PRICE IS AFTER TRADE IN​​​​​​​
⚠️PRICE IS FOR 04PCS OF RIMS & TYRES​​​​​​​
📌​​​​​​​Suitable for all continental cars with PCD of 5/112
📌Offset: 16x6.5, ET43​​​​​​​
📌Bundled with Micheiin PS4 tyres.​​​​​​​
📌Tyre profile size: 205/55/R16​​​​​​​
👉Price includes installation & balancing​​​​​​​
🙃Cash payment
Merchant information
(147 Reviews)
Posted on: 25 Feb 2023 | Updated on : 02 Mar 2023
Features & specs
Competition in the sport's tyre segment is rife, while Continental has just launched the SportContact 6, Michelin is currently presenting the latest addition to its Pilot Sport range.
The Pilot Sport range has earned a solid reputation, especially for its most versatile version which until now was the Pilot Sport 3, a tyre available on the market since 2010. To ensure continuity, the PS4 goes even further than its predecessor offering significant progress in several areas, mainly thanks to Michelin's experience in racing.
Driving Pleasure
Logically, the Pilot Sport 4 places the emphasis on driving sensations and pure efficiency. For this, its structure features a reinforced belt to keep any tyre deformation to a minimum and, as a result, improves driving precision, dynamic response and of course, the level of pure grip.
Geared towards safetyThe PS4 is a tyre designed to equip passenger cars. As such, it must deliver an excellent level of safety in all weather conditions. Its new tread compound has been developed with this in mind, just like its wide grooves providing efficient water evacuation. However, the brief presentation did not provide any further information about this new Michelin tyre. We hope to compare it with other reference tyres in the high performance segment in the near future to truly evaluate its potential. Let's hope it achieves its efficiency.
Availability
The Pilot Sport 4 will be available on the market in January 2016, and initially, only in 17- and 18-inch sizes. New sizes will be available later, and in particular, 19-inch sizes.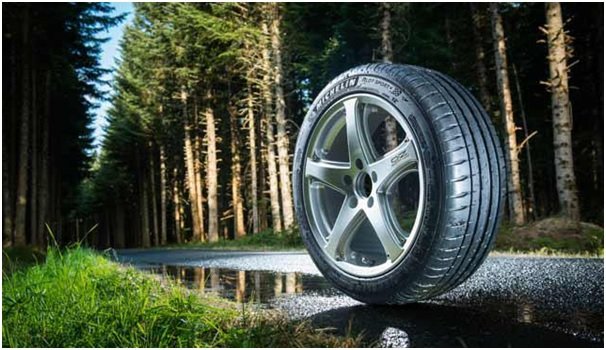 Consumer Reviews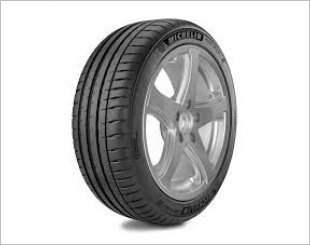 Wet weather road ps4 give a good grip- Ng chee yong, Owner of Honda Freed Hybrid SME81--E
Reviewed by Mobile Reviewer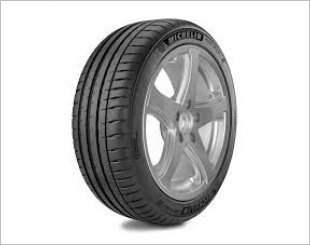 Just replaced my ride with Sp4. Feel much confident with the better control of the car at high speed. Replaced with the intention to achieve comfort and better fc from the good tested rolling resistance, look promising after installed with about 10% improvement from RFT. - Darren kho, Owner of Mercedes Benz C180 SND40--K
Reviewed by Mobile Reviewer
More items from this seller
TSW Nurburgring Rotary Forged Rims
$3,700 – $8,000
Rims Cosmetic Repair & Restoration Service
$38 – $999
Hunter HawkEye Elite Wheel Alignment Service
$60 – $160
STM Customised Porsche Staggered 19" Rims (4 Pcs)
$1,400
Email Enquiry
This enquiry will be sent directly to the seller.
*
indicates compulsory field.