Yokohama BluEarth-GT AE51 215/60/R16 Tyre
| | | | |
| --- | --- | --- | --- |
| Price | Width | Profile | Rim Size |
| $146 | 215 | 60 | 16" |
Posted on: 10 Sep 2023 | Updated on : 10 Sep 2023
Merchant information
(32 Reviews)
50 Old Toh Tuck Road CNG Filling Station S(597657)
( 2 more outlet )
8.30am - 5.30pm (Mon - Fri) 8.30am - 4pm (Sat)
64685588 90303389
Ad information
Yokohama BluEarth-GT AE51
Size: 215/60/R16

High-quality Driving Performance Benefitting Grand Touring

Exceptional Performance in the Wet

Greater Fuel Efficiency
Ad information
Yokohama BluEarth-GT AE51
Size: 215/60/R16

High-quality Driving Performance Benefitting Grand Touring

Exceptional Performance in the Wet

Greater Fuel Efficiency
Merchant information
(32 Reviews)
50 Old Toh Tuck RoadCNG Filling Station S(597657)

Blk 1 Sin Ming Industrial Estate Sector C #01-101 /103/105 S(575636)

8.30am - 5.30pm (Mon - Fri) 8.30am - 4pm (Sat)
64685588 / 90303389
Posted on: 10 Sep 2023 | Updated on : 10 Sep 2023
Features & specs
Yokohama BluEarth-GT AE51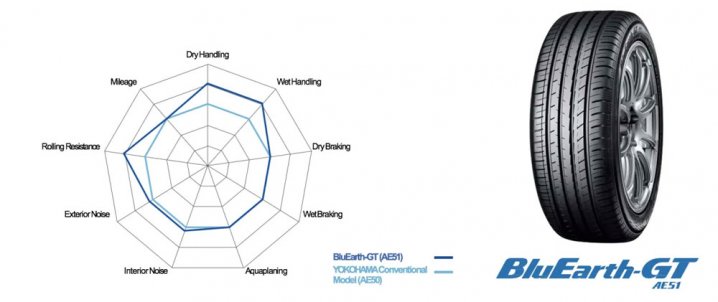 The BluEarth-GT AE51 is designed to get the most out of the mid-range sedan. Its unshakeable strength & premium performance tyre helps to enhanced rigidity and excellent high-speed stability.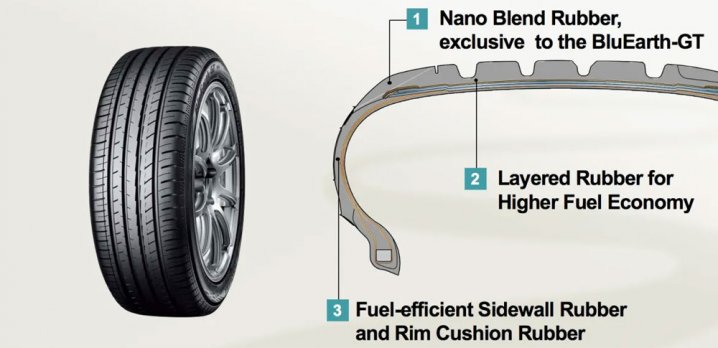 Features:

High-quality Driving Performance Benefitting Grand Touring
Tread Pattern that empowers overwhelming power with its Asymmetric Pattern, Triple Centre Rib, Lightning Grooves, and Blade Cut Sipes.

Achieving both handling stability and comfort by controlling block rigidity.

Realizes superior stability at high speeds through the smooth ground contact form and uniform contact pressure.

Maintains excellent grip during high-speed lane changes and hard cornering.
Exceptional Performance in the Wet
New Blending Technology which increases ground contact area in wet weather.

Enhanced Wet Braking with water dispersion relative to conventional blending technology and shorter braking distance.

Enhanced Wet Grip Performance through edge effects of the Lightning Grooves that effectively remove water film.
Greater Fuel Efficiency
Exclusive Nano Blend Rubber that achieves both excellent wet-weather performance and fuel economy.

The thickness of the ultra-low heat rubber is optimised for each tyre size to control tread rigidity.

Employs fuel-efficient rubber to curb heat generation in the sidewall and rim cushion.
Consumer Reviews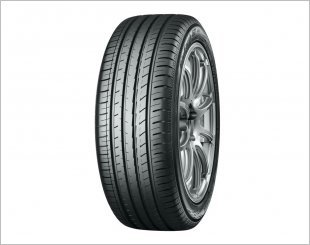 Have been on this tyres during my PM at the KM 2 years ago. It was silence in the cabin for the first year. Dry grip and wet grip were good. Was able to handle puddle of water quite well at about 90km/hr. After 2 years of using, dry handling still acceptable at less than 80km/hr. However the wet handling and higher speed of 90-100 km/hr, can feel that the steering of the car seems to be struggling. The cabin sound also starting to get louder. Been to the workshop last week, was told by my SE that the tyres were having uneven surface, and told to change to the Yokohama ES32. I have no faith in Yokohama now, so rejected and looking for other brands. As my car is a OPC, always park in MSCP and top up air regularly. Not sure why only last for 2 years. FYI the mileage on the tyres was only 14000!!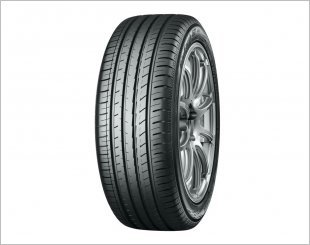 I installed a set of 4 tires on my 2015 Hyundai Sonata VIII. Ran 20,000 km on the tires already, including a long trip to Malaysia a week ago at 1949 km. Tires give outstanding performance and are very good value. I am comparing this to a set of Kumho Solus High Performance tires. The tires very quiet on well-paved roads - i.E. Singapore roads. On very rough surfaces like those on Malaysia's NSHW, the tire noise very loud but that's a function of the road surface. Grip in the dry is outstandingly good. Absolute assurance when cornering fast, especially in the slip roads entering and exiting highways. Wet grip is also very good, good assurance running through standing water on the road on all four tires when there is very heavy downpour. Not so assured when only one side runs through standing water though - tendency for car to weave a little, hence water draining not as efficient but then again these are not high performance tires. Sidewall is quite stiff, so the ride isn't as soft as other comfort tires but definitely softer and more comfortable than High Performance tires. Paid $158 per tire at Soon Huat in 2021. Very good value I would say for 235/45/18 size. Free lifetime rotation and nitrogen gas top-up.
More items from this seller
Email Enquiry
This enquiry will be sent directly to the seller.
*
indicates compulsory field.