Hertz HSK 165 Component Speakers
$520
Posted on: 19 Feb 2023 | Updated on : 19 Feb 2023
Merchant information
(27 Reviews)
21 Toh Guan Road East #01-14 Toh Guan Centre S(608609)
( 1 more outlet )
9.30am - 6.30pm (Mon - Sat) Closed on Sun & PHs
91885528 63163373 65662080
Ad information
Hertz Hsk 165 component speaker delivers extraordinary sound for your car stereo.
Grab this product to enjoy the best sound experience ever!
Ad information
Hertz Hsk 165 component speaker delivers extraordinary sound for your car stereo.
Grab this product to enjoy the best sound experience ever!
Merchant information
(27 Reviews)
21 Toh Guan Road East #01-14Toh Guan Centre S(608609)

176 Sin Ming Drive #02-22Sin Ming Autocare S(575721)

9.30am - 6.30pm (Mon - Sat) Closed on Sun & PHs
91885528 / 63163373 / 65662080
Posted on: 19 Feb 2023 | Updated on : 19 Feb 2023
Features & specs
Hi-ENERGY coaxial speakers prove continuous evolution and research aimed at offering the best installation flexibility and versatility. Their parameters were perfected for insuring constant, lasting performances in modern car compartments and thrilling, excellent sound, always at maximum levels. Hi-Energy coaxials have all the features of the new line: from the oversized magnet to pure copper voice coil wound on a KSV former, from the Damped Mesh Fibre to aerodynamic gasket. The revolutionary RHFC, Rotary High-Frequency Contour, system enables to rotate and incline the tweeter towards the listening point, eliminating any limits to the installation: with the RHFC system you can tune the response for any position.
Specifications
Speaker Size [inches]: 6.5
Number of speaker elements: 2-Way
Design: Component Speaker System
Peak Power Handling [Watts]: 250
RMS Power Handling [Watts]: 125
Impedance (per voice coil) [Ohm]: 4
Shallow Mount Installation: No
Top Mount Depth [inches]: 2.72
Tweeter Design: Soft Dome
Tweeter Composition: Tetolon
Woofer Composition: Damped Mesh Fibre Cone
Woofer Surround: Loss-less Polymer Rubber Surround
Sensitivity (Efficiency) [dB]: 92
Minimum Frequency Response [Hz]: 50
Maximum Frequency Response [Hz]: 22000
Consumer Reviews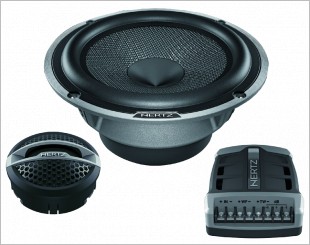 Wanted to get focal but due to no stock tried this after reading a few recommendations online. Got in installed on my new ride (HONDA VEZEL) so far has been awsome!, the potential to pique it higher with an amp in the future right now quite satisfied with the sound. sounds robust and the vocals and instruments are spot on.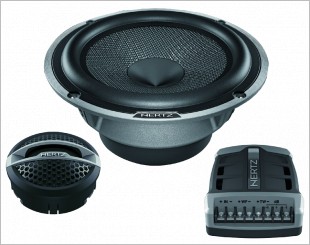 I fits perfectly nicely in my Camry is gorgeous and amazing upgrade over the stock system. I really can hear the high end sounds now where the stock system couldn't perform. I was listening to Franz Ferdinand on a morning day and I was able to hear so much detail in everything. The bass guitar really stands out and the cymbols and synthesizer is amazing. When I listening to other songs, I can hear the midbass very clearly as well. It is tight, punchy, and doesn't sound muddy at all. The highs are crisp, especially cymbol crashes and guitar string picks,. Vocals are the clearest I've every heard. You hear absolutely everything! Overall, an awesome speaker that you must get!
More items from this seller
Email Enquiry
This enquiry will be sent directly to the seller.
*
indicates compulsory field.