Posted on: 20 Sep 2019 | Updated on : 20 Sep 2019 | 206 views
Merchant information
(18 Reviews)
10 Kaki Bukit Road 2 #03-25 First East Centre S(417868)
11am - 10pm (Mon - Sat) 12pm - 6pm (Sun)
92700917 / 65384322
Ad information
Iroad V9 2 Channel In Car Video Recorder with Wifi and 24hr Motion Detection at $540
2CH-Front:Full HD(1920x1080p) 30FRAME, Rear:Full HD(1920x1080p) 30FRAME
Front/Rear Sony Exmor Image Sensor (2.4M pixels)
A31 Quad Core CPU Embedded, provides stable 2channel images
142 degrees wide viewing angle
Built-in voltage control(uninterrupted power) : prevent battery discharge
Wi-Fi function (Front/Rear view live screen, playback, settings, firmware automatic update, dedicated mobilephone app supported, Automatic switch between normal and parking mode, car attack alert)
Format Free (Auto recovery system), External GPS antenna
34 kind of voice guidance and high quality voice recording
Retail & Installation of Car Accessories:
Aesthetics Accessories
LED Styling & Customisations
Steering Wheels & Gear Knobs
Alarms & Gauges
Bodykit & Carbon Fibre Parts
Leather Upholstery Services
Aftermarket Sport Seats
Car Audio Systems
Sticker Wrapping Services
Air Intake Systems
Motorsport Equipment
Suspension & Handling Equipment:
Shock Absorbers, Coilovers, Sport Springs, Strut Bars
Brake Systems
Exhaust Systems
Repairs, Maintenance & Modifications
Diagnostic & Repairs of Vehicle
Periodic Servicing & Maintenance of Vehicles
Preventive Maintenance for Vehicles
Servicing & Repair of Air Con Systems
On-site Car Battery Check & Replacement
Insurance Claim & 24hr Towing Services
Call now to know more!
Website:
http://www.mcsgarage.sg
Facebook:
https://www.facebook.com/
sgmcsgarage
Ad information
Iroad V9 2 Channel In Car Video Recorder with Wifi and 24hr Motion Detection at $540
2CH-Front:Full HD(1920x1080p) 30FRAME, Rear:Full HD(1920x1080p) 30FRAME
Front/Rear Sony Exmor Image Sensor (2.4M pixels)
A31 Quad Core CPU Embedded, provides stable 2channel images
142 degrees wide viewing angle
Built-in voltage control(uninterrupted power) : prevent battery discharge
Wi-Fi function (Front/Rear view live screen, playback, settings, firmware automatic update, dedicated mobilephone app supported, Automatic switch between normal and parking mode, car attack alert)
Format Free (Auto recovery system), External GPS antenna
34 kind of voice guidance and high quality voice recording
Merchant information
(18 Reviews)
10 Kaki Bukit Road 2 #03-25First East Centre S(417868)

11am - 10pm (Mon - Sat) 12pm - 6pm (Sun)
92700917 / 65384322
Features & specs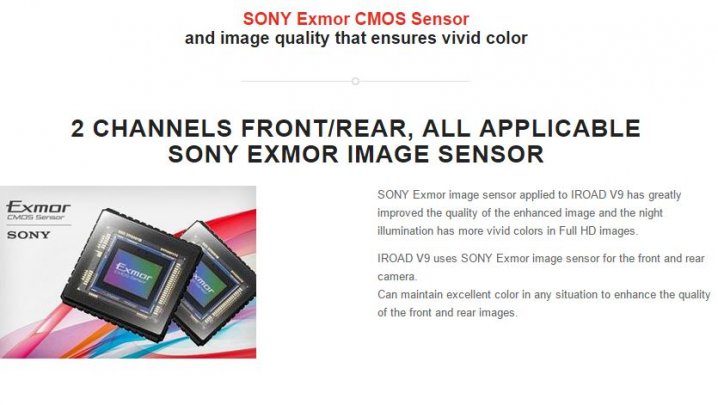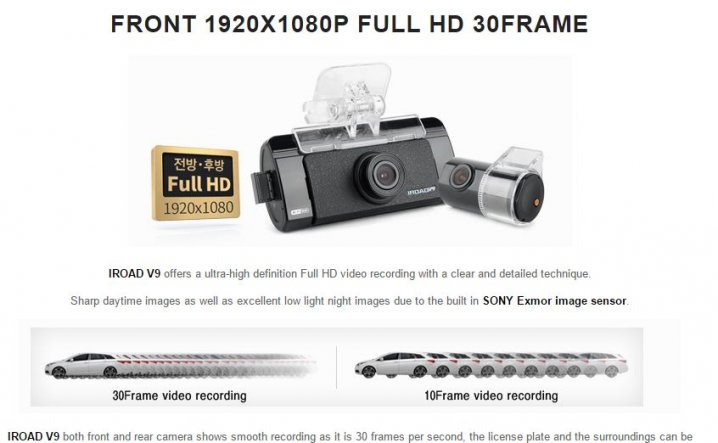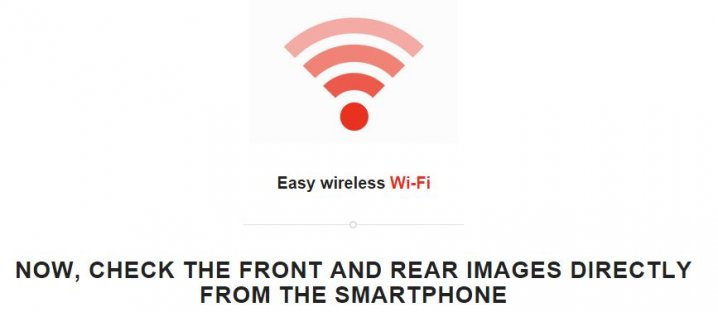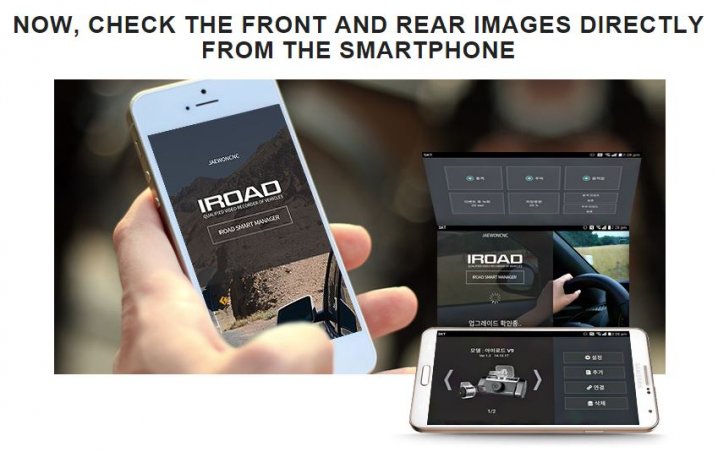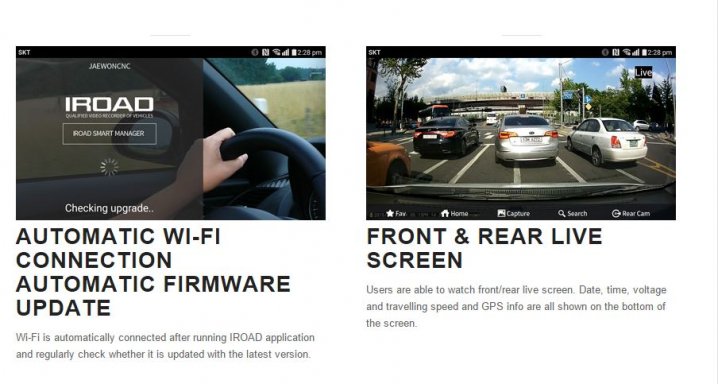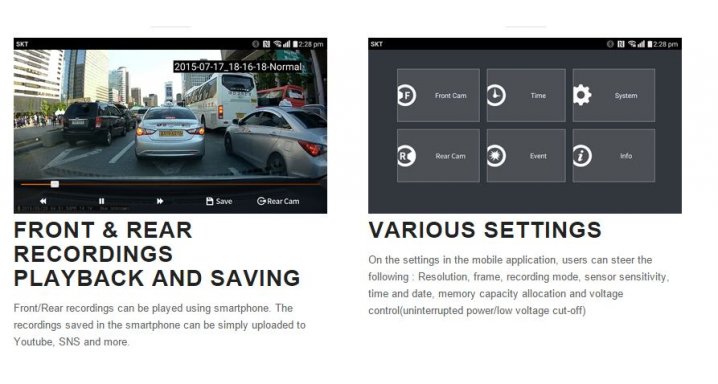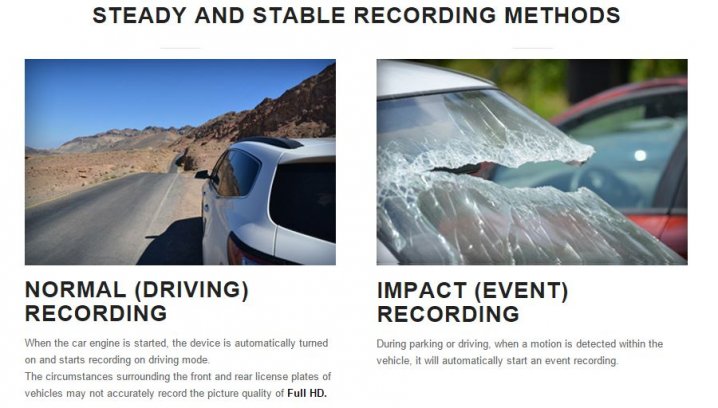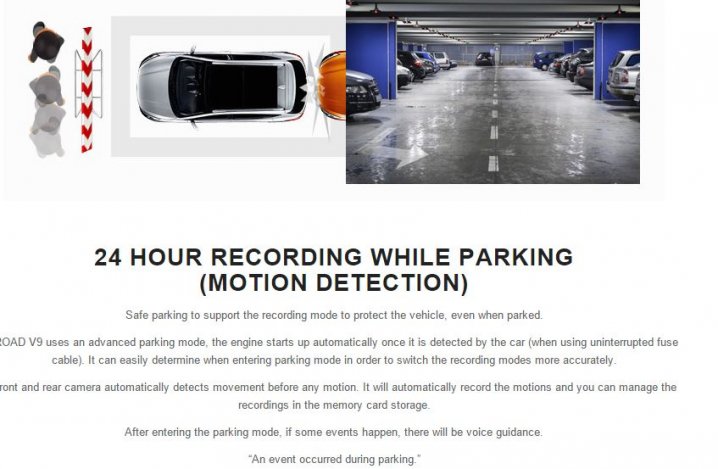 Recording on driving mode, Front/Daytime, Full HD 1920x1080p 30fps





Recording on driving mode,Front/Night, Full HD 1920x1080p 30fps



Recording on driving mode, Rear/Daytime, Full HD 1920x1080p 30fpsRecording on driving mode, Rear/Night, Full HD 1920x1080p 30fps

Parking video recording, Front, Rear / Full HD 1920x1080p 30fps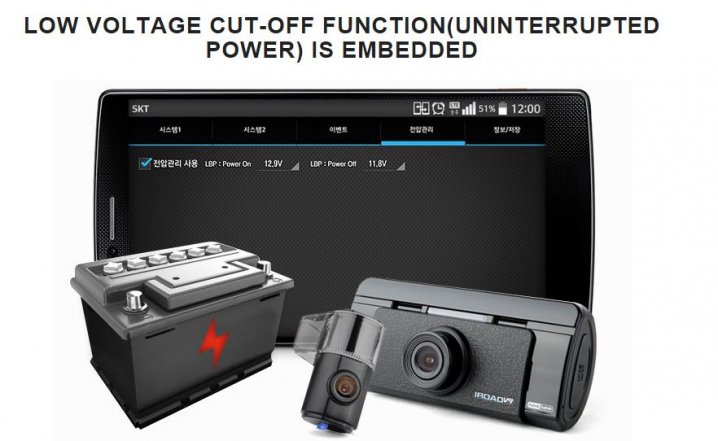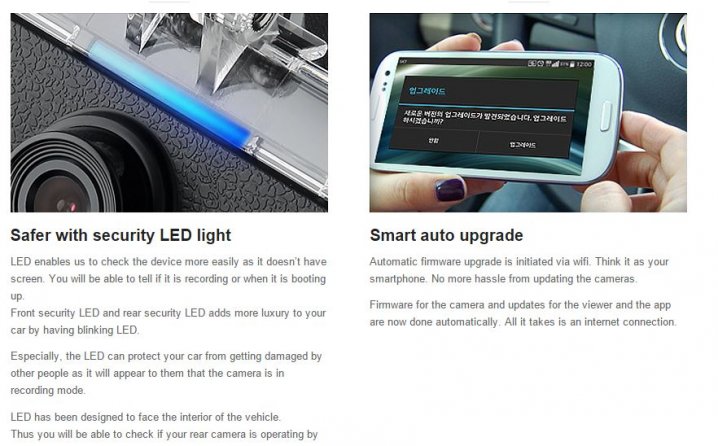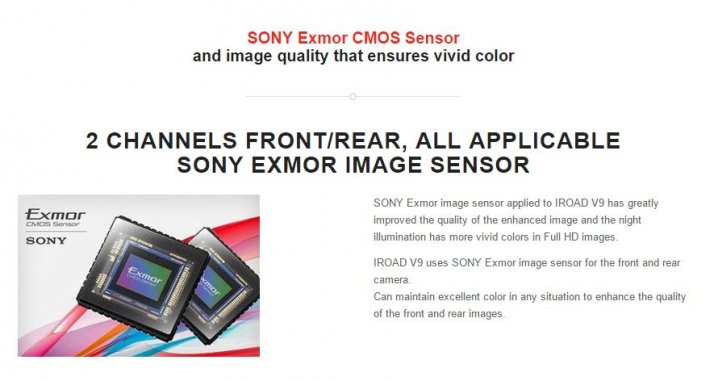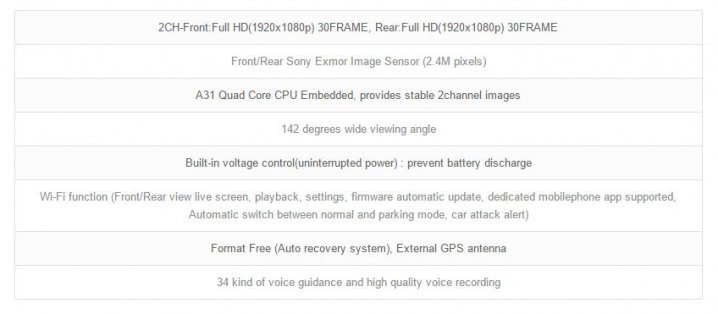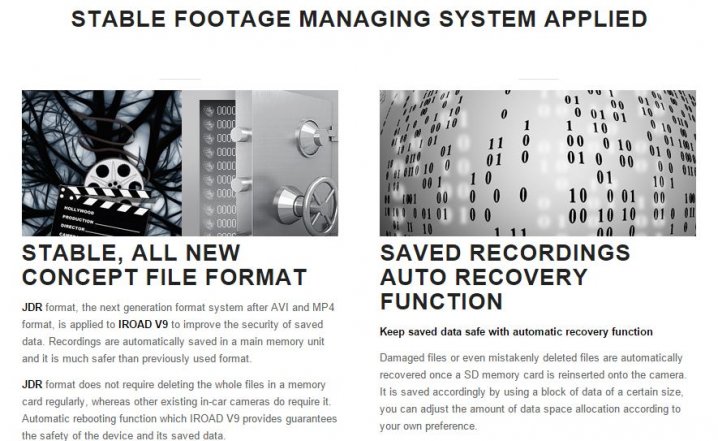 Consumer Reviews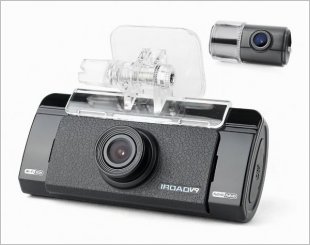 Bought this camera in Aug-2016 for use - it was pretty decent until a few years later. Fast forward to late-2018, just slightly 2 years after getting it. The camera footage is now very blurry and is unable to capture the plates of cars in front of me unless I am less than a car's length away! Imagine that! Emailed Corvit about this - they said to bring it back to them to "Troubleshoot". Turns out the guy who attended to me simply hooked my unit up to his personal handphone to "troubleshoot". How did he troubleshoot the camera? By simply playing back the camera footage and viewing it on his tiny handphone screen! Imagine that! In the end, the guy told me "I've seen footage qualities worse than yours - yours is OK!" And I got bounced out of the service centre. Imagine that! I would've at least expected them to hook my unit up to some diagnostics machine or at least disassemble my unit to analyze the camera lens' refractive index/angle etc and find out why it's recording blurry images. But no! Imagine that! Never iRoad again! Unprofessional service from Corvit also!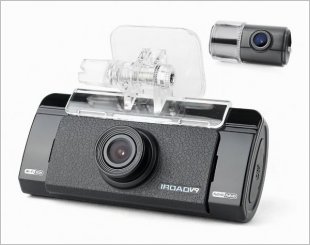 The IROAD V9 was part of the package from my dealer. It has great resolution, one of the few cameras in the market with Full HD front and rear recording. The WiFi system works great, and the free app available on the App Store is easy to use. The design is also pretty stylish and the new version with white scanning lights (front only) look less distracting than the old blue light. There is also no screen, which means that it can be concealed behind the rearview mirror and also less distracting at night.
More items from this seller
Carbon Charger & Cold Air Intake Piping
$60 – $380
Momo & OMP Steering Wheels
$99 – $179
SSCUS Reclinable Sport Seats
$550 – $1,090
LED Styling Customization
$30 – $480
SPY 2 Way Alarm System
$280 – $350
Iconcept & Prosport Gauges
$90 – $180
Email Enquiry
This enquiry will be sent directly to the seller.
*
indicates compulsory field.