Qmax Green-X Nano Fuel & Nano Air 2-in-1 Ait Management System
$158
Posted on: 03 Jul 2021 | Updated on : 03 Jul 2021
Merchant information
(2 Reviews)
8 Boon Lay Way #04-02 Tradehub 21 S(609964)
61009691 84996533
Ad information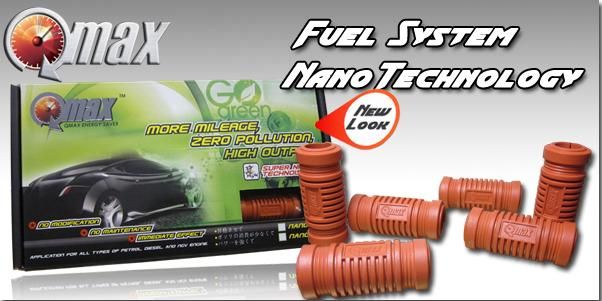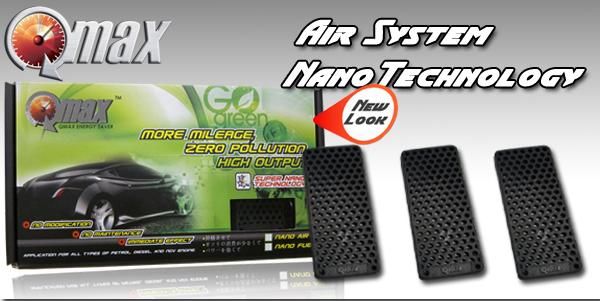 GREEN X Package comes with a combination of 4 pieces of Nano Fuel and 1 piece of Nano Air.
We bring high quality and innovative products with "WOW!" for your vehicle needs!
Visit our website, call us or drop by to know more.
Contact: 6100 9691
Website:
http://www.wowgadgets.com.sg
Ad information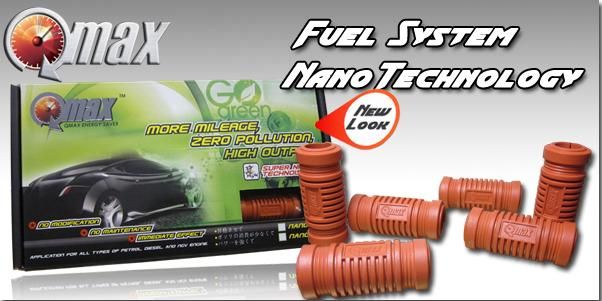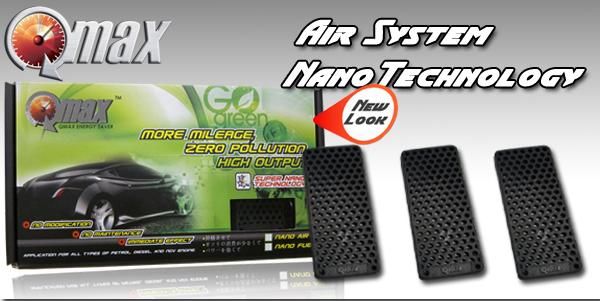 GREEN X Package comes with a combination of 4 pieces of Nano Fuel and 1 piece of Nano Air.
Merchant information
(2 Reviews)
Posted on: 03 Jul 2021 | Updated on : 03 Jul 2021
Features & specs
Green X Package has a combination of 4 pieces of Nano Fuel and 1 piece of Nano Air.
Qmax Nano Fuel emits far infrared ray going through the gas pipe to break down fuel molecules by leading the molecules to resonate. Thus, it can improve combustion efficiency after fuel molecules entering into the engine and further enhances the vehicles horsepower and fuel efficiency.
In case of experiencing difficulty of ignition, abnormal vibration or inevitable stalling, Qmax Nano Fuel is also capable to improve such conditions. Main function is to save the energy resource and money, improve horsepower, reduce carbon deposit, extend engine life, reduce emission and environmental friendly.
Qmax Nano Fuel is designed for most of the motor vehicles. It can be used in cars, MPV, SUV, buses, trucks, and excavators. Suitable for engine running on Diesel, Petrol, Gas (LPG,CNG, NGV), Biodiesel, Biopetrol.
Benefits
Improve carburetor / fuel injectors function, better atomization, virtually complete combustion.
Improve low temperature working condition, keep combustion chambers clean, lesser carbon allowing longer engine oil self-life, extend engine life, best performance condition. 
Fewer carbon deposit, resulting better engine efficiency, cleaner emission and increased mileage per tankful fuel.
Easy to install. Protects engine, extend automobile life, save fuel, improve horsepower / torque and reduce maintenance cost. 
The Qmax Nano Air Management System on the other hand, is designed to energise air particles as it converts them into smaller particles while also energising it to be more active. Its function is simple. It converts more helium from the air which in turn increases the total burning surface area and hence improved combustion. So essentially it works together with a car's standard air filter to fully utilise the air sucked in resulting in the car performing to the best that it can be without any modifications.
The Qmax Nano Air also provides protection for the engine from wear and tear with lesser carbon accumulations. As such, this increases the engine life span, helping it to perform with the consistency of a brand new car. With a bigger and cleaner combustion, it not only improves on the engine's performance but reduces maintenance cost while decreasing emissions for the environmentally conscious.
Also, Qmax Nano Air is capable to enhance braking system's effectiveness. It works on the brake system with 'Intake Manifold Vacuum Hose' attached to master pump.
Consumer Reviews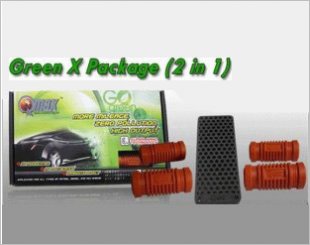 This may have been the most valuable item for my car I've ever used. It is almost versatile for almost all car engines. This means that it would be of good use for those that change their rides often, like me who gets bored of a car easily. It also is long lasting; I had been using this coming to 3 years now. Another awesome feature of this device is that I realized with using it, gear shifting were a breeze. I had compared the performance of gear shifting with and without this device, and I can definitely vouch for its smoother gear shifts ability. This device had eliminated most problems that I face such as my heavy foot on the gas pedal for low performance cars, over acceleration on slopes etc. Recommended to ALL the drivers out there!
Qmax Green-X Nano Fuel & Nano Air 2-in-1 Ait Management System Related Topics
Topic Title
Replies
Last Action
Email Enquiry
This enquiry will be sent directly to the seller.
*
indicates compulsory field.