Yokohama Earth-1 EP400 Tyre
| | | | |
| --- | --- | --- | --- |
| Price | Width | Profile | Rim Size |
| $110 – $190 | 195 | 55 | 15" |
Posted on: 21 May 2020 | Updated on : 21 May 2020 | 2 views
Merchant information
(74 Reviews)
Blk 1 Sin Ming Industrial Estate Sector C #01-111/113/115/117 S(575636)
( 1 more outlet )
9am - 11pm (Mon - Sat) 10am - 4pm (Sun) Closed on PHs
65598944 67592393 91013232
Ad information
Size
195/55R15
185/60R14
215/55R17
Price : $110 onwards
Price Inclusive of 7% GST, Wheel Balancing and installation
Please Call 6559 8944 for any enquiries.
Our services start from Monday to Saturday 9am to 11pm / Sunday 10am to 4pm / Not open on PH:
Night servicing from 6pm to 11pm -

specially cater for people working in day time

Tyres (including night)
Spray painting
Aircon service
Wheel alignment
Accident claim and repair
Panel beating
Car servicing maintenance
Car polishing
Minor & major repair
24hrs towing / battery assistance
Vehicle Pre-inspection
Bodykits & parts
Insurance renewal
Call us at 9101 3232 now or visit our website to find out more!
Visit our Facebook for updates and postings!!! (Key in BH Auto Services Pte Ltd)
Website:
http://www.bhauto.com.sg/index.html

Ad information
Size
195/55R15
185/60R14
215/55R17
Price : $110 onwards
Price Inclusive of 7% GST, Wheel Balancing and installation
Please Call 6559 8944 for any enquiries.
Merchant information
(74 Reviews)
Blk 1 Sin Ming Industrial Estate Sector C #01-111/113/115/117 S(575636)

Blk 5033 Ang Mo Kio Industrial Park 2 #01-275 S(569536)

9am - 11pm (Mon - Sat) 10am - 4pm (Sun) Closed on PHs
65598944 / 67592393 / 91013232
Posted on: 21 May 2020 | Updated on : 21 May 2020 | 2 views
Features & specs
The super fuel saving tyre by Yokohama.The Blue Earth at Heart - Fuel saving. Environmental Earth Friendly.
YOKOHAMA is pleased to introduce BluEarth as its latest global concept tyre, designed to deliver environmental, human and socially friendly solutions for you and your car.
Reducing CO2 through improved fuel consumption to help prevent global warming —Based on this concept, we are the first Japanese manufacturers to pay attention to environmental performance.Our challenge has always been to achieve a balance between environmental performance and dry & wet grip force, the basic performance of a tire.Grip force must be improved while reducing rolling resistance.
Finally, we have come up with the answer with "Orange Oil"."Orange Oil" is combined with natural rubber to create the "Nano Power Rubber" which achieves further fuel efficiency.Earth-1 reflects research findings over a long period of rubber development —To deliver a new dimension of environmental performance to as many drivers as possible.
Earth-1 dedicated Nano Power Rubber is the aggregate of the ECO tire technologies we have developed
Nano Power Rubber is a new compound that further improves fuel efficiency performance and wet braking. A compound of natural rubber and "Orange Oil" ensures high grip force while minimizing rolling resistance in our product line.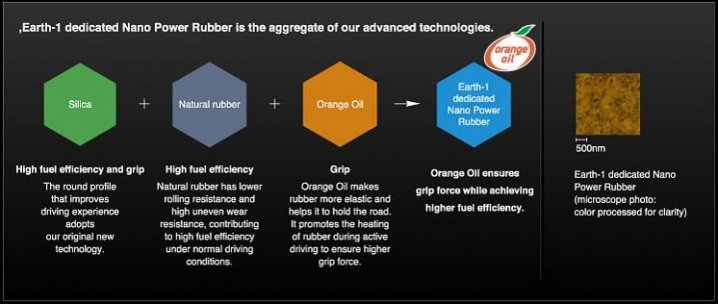 YOKOHAMA has been pursuing environmental performance for more than 10 years, and now our new Earth-1 has an amazing fuel saving performance with advanced technologies for the next generation of our products.
Features
nano BLEND compound with Orange Oil
Advanced Inner Liner
Light Weight Design
AERO Dynamics
Environmental Design
Available Sizes
165/60R14
175/60R14
175/65R14
185/60R14
185/65R14
175/65R15
185/55R15
185/60R15
185/65R15
195/50R15
195/55R15
195/65R15
195/60R15
205/60R15
205/65R15
175/60R16
185/55R16 
195/45R16
195/55R16
195/60R16
205/45R16
205/50R16
205/55R16
205/60R16
205/65R16
215/55R16
215/60R16
225/50R16
225/60R16
195/40R17
205/40R17
205/45R17
205/50R17
205/55R17
215/40R17
215/45R17
215/50R17
215/55R17
225/45R17
225/50R17
225/55R17
235/45R17
245/40R17
255/40R17
Consumer Reviews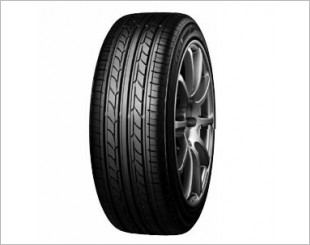 It is a well balanced tire and good performance on wet and dry conditions. Unfortunately it discontinued.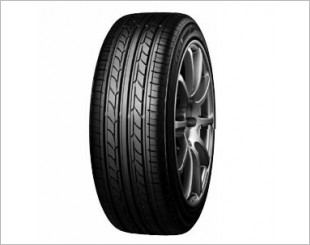 Say I got good mileage with this tyre. Changed from mitchellin xm1 to these. Got 55k mileage on it . Not as lasting as the Mitch but good and cheap all rounder
More items from this seller
Aircon Cooling Coil Replacement
$300 – $800
24 Hrs Roadside Assistance
$40 – $120
Commercial Vehicle Servicing
$88 – $128
Spray Painting And Body Parts Repair
$50 – $200
Similar Items
Email Enquiry
This enquiry will be sent directly to the seller.
*
indicates compulsory field.