Advance Racing Development 32 Step Adjustable Damper Honda Stream Suspension
$750
Posted on: 10 Jan 2022 | Updated on : 10 Jan 2022
Merchant information
(40 Reviews)
Blk 3007 Ubi Road 1 #01-426 S(408701)
9am - 6pm (Mon - Fri) 9am - 3.30pm (Sat) Closed on Sun & PHs
67454700 96350350
Ad information
hi,
New range for Honda stream ADVANCE Adjustable dampers
GAS Fill
with 32 steps adjustment
RN6 MODEL
Jeep Chee is one of the most popular names when you think of exhaust modification, upgrading of car suspensions, sports modifications.
We are the sole distributor for many brands such as Tanabe, Supersprint, Motul, Apexi, Idemitsu etc. 
Jeep Chee also provides:
upgrading of suspension
installation of sport seats
sales of aftermarket sports modification
specialize in Mandrel Bending
many models of different exhausts available
Call us now or visit our web page to find out more!
Website: 
http://www.jeepchee.com.sg/
Facebook: 
https://www.facebook.com/jeepchee
Ad information
hi,
New range for Honda stream ADVANCE Adjustable dampers
GAS Fill
with 32 steps adjustment
RN6 MODEL
Merchant information
(40 Reviews)
Blk 3007 Ubi Road 1 #01-426 S(408701)

9am - 6pm (Mon - Fri) 9am - 3.30pm (Sat) Closed on Sun & PHs
67454700 / 96350350
Posted on: 10 Jan 2022 | Updated on : 10 Jan 2022
Features & specs
This range of Japanese Technology replacement dampers with 32-way adjustment for bound and rebound. The adjustability of these dampers means that these dampers are suitable for both standard and lowered springs. Lowered springs have a higher spring rate to compensate for the lower ride height and the adjustability of these dampers means that they can be easily matched to the higher spring rates.
These dampers are based on the twin-tube design commonly used on many damper brands and are gas filled for better performance levels. Because they are direct replacements for the OE units, all the fittings and brake lines will remain in the exact positions which reduces the possibility of frayed brake lines.
Features
Precise control damp valve
Operates smoothly on all road surfaces
Expansion/Suppression of shock adjustment 
Consumer Reviews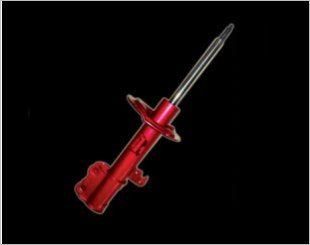 Good performance coilover for drivers on tight budget. Performance was enhanced instantly after installation.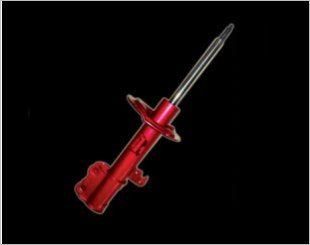 I hate paying for the expensive steering stabilizers because they are so easy to bend due to the way they are mounted on the front axle. So I figured I would just buy the "cheap one." I have been pleasantly surprised. It's performance have been as good as any expensive dampers I've used in the past. It keeps me tracking straight. I think it would be hard to beat this value.
More items from this seller
Advance Racing Development 32 Step Adjustable Damper Honda Stream Suspension Related Topics
Topic Title
Replies
Last Action
Email Enquiry
This enquiry will be sent directly to the seller.
*
indicates compulsory field.