FW1 Wash & Wax Express Grooming
Condition
Excellent [5/5]
Posted on: 22 Dec 2014 | Updated on : 22 Dec 2014
Seller information
Seller's contact information has been removed as item has already been sold
Ad information
Brand new 3 in 1 car care spray for sale. Cash & Carry. Collection at Jurong West.
Ad information
Brand new 3 in 1 car care spray for sale. Cash & Carry. Collection at Jurong West.
Seller information
Seller's contact information has been removed as item has already been sold
Posted on: 22 Dec 2014 | Updated on : 22 Dec 2014
Features & specs
RGS LABS, Inc. brings you the FW1 Waterless Formulation has a unique combination of Lubricants and Carnauba wax which combine to lift the dirt and grime away from paint, chrome, plastic, glass and the rims on your vehicle and leaves a professional show car finish. For a professional show car finish use what racing professionals have used for years FW1 Waterless Formulation.
RGS LABS, Inc. has truly created a superior product which can be used on cars, RVs, boats, motorcycles, airplanes, trucks, bicycles and more. Clean and wax an average sized vehicle in less than 30 minutes.
One 17.50 oz. aerosol can of FW1 Wash & Wax can clean and shine the same car 3 to 4 times over.
Consumer Reviews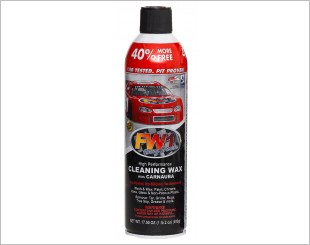 1st time buy is sales person approach me at the mscp near woodlands polyclinic. Second time buy is saw it at the Petronas near the Jusco Bukit Indah, 2 for RM100. Think should be genuine product.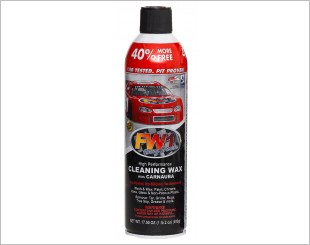 Bought a few cans of these from a promoter at Clementi public car park. The demo was quite impressive. Product was so-so when used on a dirty car, but became very good on stubborn stains. I parked under a tree, and when came back, the boot was speckled with bird droppings and tree sap. I forgot about this till the next day, by which time the poo and sap had caked. Using the FW1, I was able to easily remove after spray and leave awhile before remove with tissue and buff. Best stain remover I have come across without need for water. Worked well on cleaning stubborn stains on my dirty rims too. Side benefit is when used on my smart phone screen, bathroom mirror and glasses, made all clean and less prone to prints. Phone glass felt very smooth after use.
More items from this seller
Similar Items
Car Wash With Quick Coat (MPV)
$88 - $108
Car Wash With Quick Coat (SUV)
$78 - $98
STEK Formula Bug
$48 - $68
Email Enquiry
This enquiry will be sent directly to the seller.
*
indicates compulsory field.