Autobahn88 Oil Cooler Kit
$650
Posted on: 09 Mar 2023 | Updated on : 09 Mar 2023
Merchant information
(75 Reviews)
53 Ubi Avenue 1 #01-01 Paya Ubi Industrial Park S(408934)
( 1 more outlet )
9.30am - 7.30pm (Mon - Sat)
68444281 68444282 98457540
Ad information
Autobahn88 Oil Cooler Kits for Universal Applications
Comes in 3 different sizes ranging from 7 rows, 10 rows & 14 rows
Fixed type (2 SS hoses) and Removal type (3 SS hoses) oil adaptors available
Call us now or visit our website for more information!
 
Website: http://www.fongkim.com.sg/
 
Facebook: https://www.facebook.com/fongkim.com.sg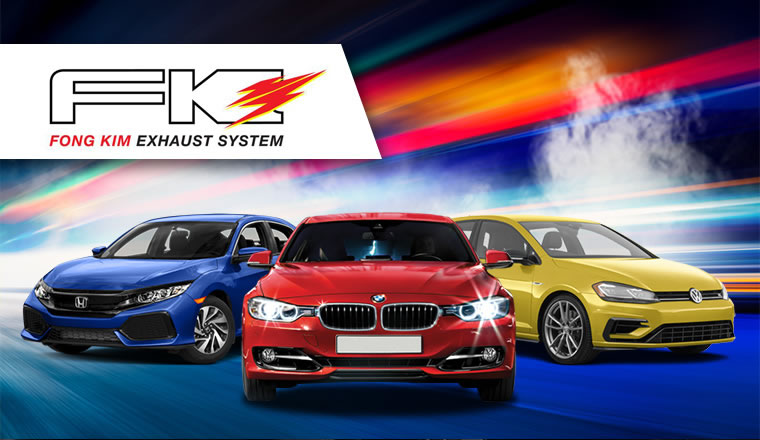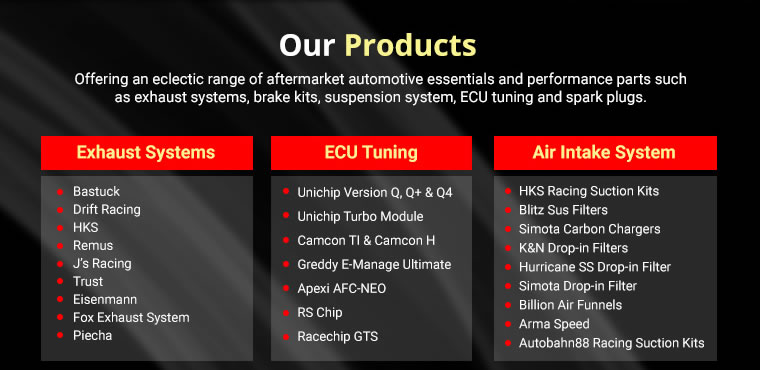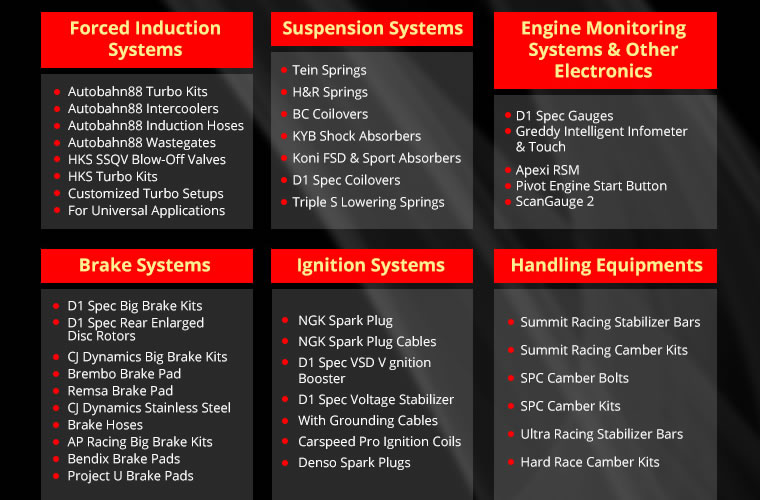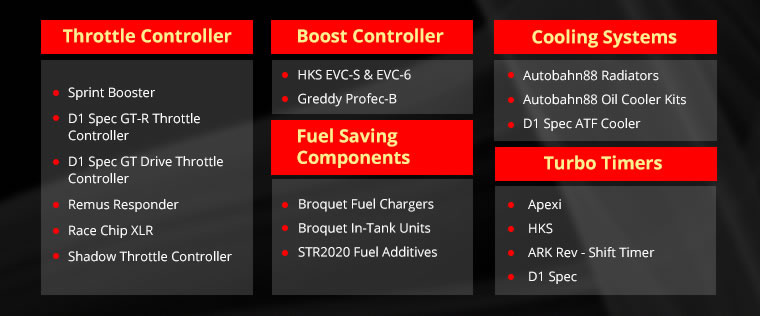 Ad information
Autobahn88 Oil Cooler Kits for Universal Applications
Comes in 3 different sizes ranging from 7 rows, 10 rows & 14 rows
Fixed type (2 SS hoses) and Removal type (3 SS hoses) oil adaptors available
Merchant information
(75 Reviews)
53 Ubi Avenue 1 #01-01Paya Ubi Industrial Park S(408934)

Blk 3015 Ubi Road 1 #01-200/210 S(408704)

9.30am - 7.30pm (Mon - Sat)
68444281 / 68444282 / 98457540
Posted on: 09 Mar 2023 | Updated on : 09 Mar 2023
Features & specs
Autobahn88 offers various sizes of oil cooler core for performance upgrade. Oil Cooling is essential for daily car application. It is ideal for cooling engine oil, transmission fluid, rear-differentials. It can provide better heat dissipation for the engine and increase the motor oil capacity. Autobahn88 Oil Cooler Kit can enhance your car performance on road or track. Available in 11, 15, and 19 rows oil cooler tanks.
Consumer Reviews
N/A
There is no consumer review available. Be the first to
Rate it
!
More items from this seller
Sprint Booster Renault Megane / Scenic / Clio Electronic Boost Controller
$380
Remus Volkswagen Scirocco Exhaust System
$1,850 – $1,900
Dastek Honda Civic Unichip Version Q ECU Tuning
$850 – $1,100
Dastek Nissan Latio / Sylphy Unichip Version Q ECU Tuning
$850 – $1,100
Email Enquiry
This enquiry will be sent directly to the seller.
*
indicates compulsory field.