BlackVue DR3500 FHD Car Camera
Posted on: 26 Oct 2020 | Updated on : 26 Oct 2020
Merchant information
(38 Reviews)
Blk K 14 Pandan Loop Pandan Light Industrial Park S(128232)
9am - 6pm (Mon - Sat) Closed on Sun & PHs
67731020 97655556
Ad information
Comes with 1 year local warranty, Call us to find out more!
Ad information
Comes with 1 year local warranty, Call us to find out more!
Merchant information
(38 Reviews)
Blk K 14 Pandan LoopPandan Light Industrial Park S(128232)

9am - 6pm (Mon - Sat) Closed on Sun & PHs
67731020 / 97655556
Posted on: 26 Oct 2020 | Updated on : 26 Oct 2020
Features & specs
The DR3500-FHD with its clear Full HD high quality image, 120° Wide-angle lens and 2M CMOS Sensor on the front provides precise details of any incident witout distortion. This reflects the original purpose of the dashcam, present in the case of an accident that may take place in the future.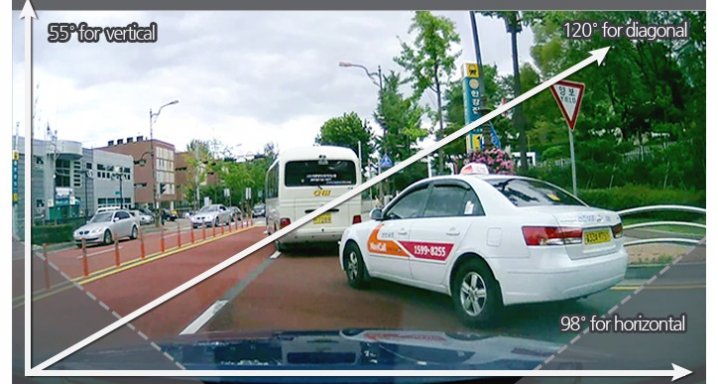 The Blackvue all black design fits into your vehicle perfectly, its unique cylindrical body design ensures that the driver has a safe field of vision even when installed inside the vehicle. The Blackvue DR3500-FHD Dashcam provides various recording modes. These modes allow the user to select a recording mode, according to the circumstance so that proper images can be captured during both driving or parking.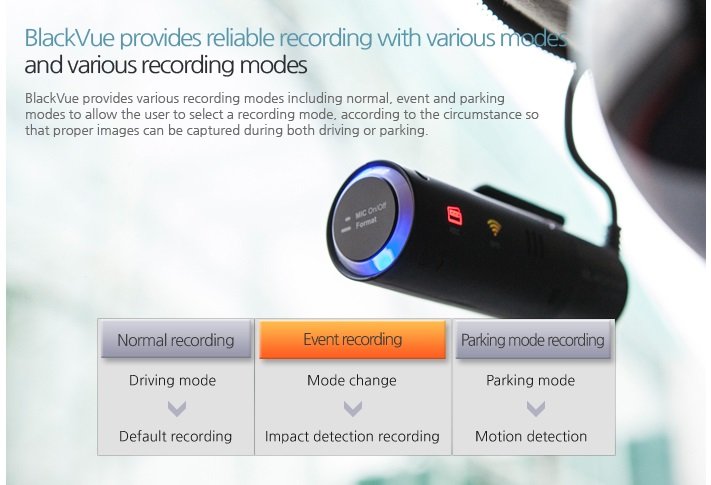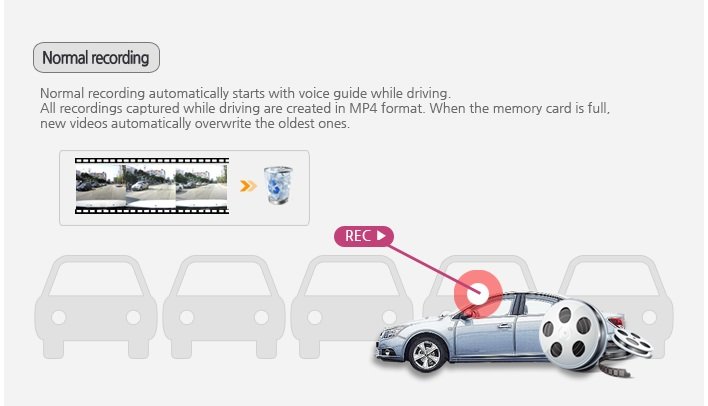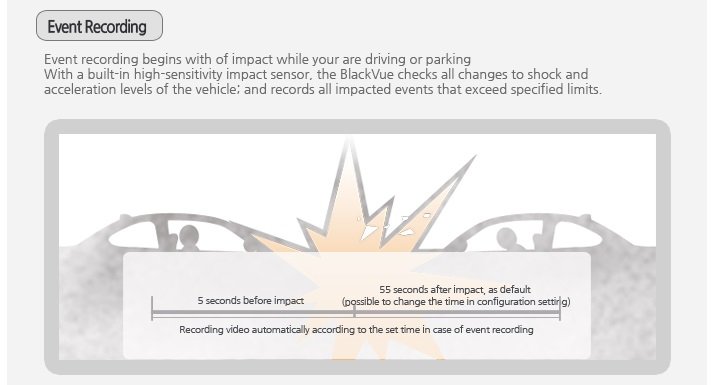 Parking Mode Recording
Parking mode recording is started upon a motion detected by a built-in sensor.es, recording. With motion detection technology, if there is no vehicle's movement for 10 minutes, recording will be switched automatically to the parking mode. In the parking mode, the G-sensor is set to be more sensitive than driving mode to prevent the hit-and-run situation.
Sound effects and the voice guide indicates the Blackvue DR3500-FHD operation status so the user can recognise the current status easily and conveniently. The On-Touch format function gives the user the convenience of formatting the microSD card in the Blackvue DR3500-FHD vehicle drive recorder without using a PC. While power is supplied, press the "MIC On/Off" button for 10 seconds until a beep sound occurs. After a voice guide "Format SD Card", format will begin.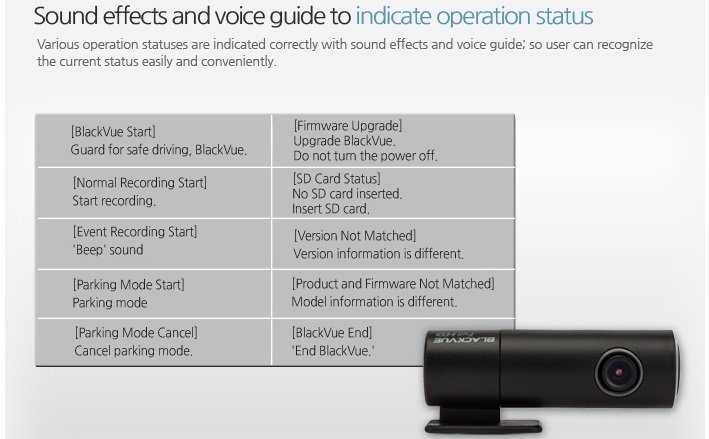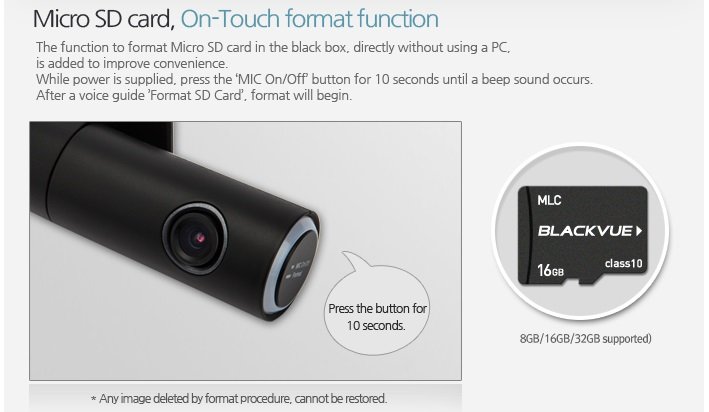 The Blackvue DR3500-FHD In car camera may be the basic standard model in the Blackvue range but it still retains a high specification .The External GPS antenna is also supported on this model so you can record accurate date and speed
High Quality Videos
DR3500 FHD allows you to check the most accurate videos through -
Full HD (1920×1080)@30fps
Sony CMOS Sensor
Optimal Angle of View
98° angle of view provides super clear video images and enough angle to capture detailed videos when accident happens
Support micro SD card up to 32GB
Maximise the capacity of DR3500 FHD for microSD card memory for saving high quality videos and longer recording time
Optional External GPS
Record Vehicle speed and location for playback in Blackvue App
User-Friendly Interface System
Voice guide and LED show operation status of dashcam
Voice on/off function protects your privacy
Precisely adjust shooting angle with 360° rotation of body
3 Recording Modes (Normal, Event and Parking Mode)
Normal, Event and Parking Mode are activated through built-in G-sensor
Security-Enhanced Design
All black colour body blends into any vehicle and is ideal for surveillance from unpredictable moments
Easily detachable mounting bracket
Blackvue Viewer (PC/MAC)
Watch front and rear side of recorded videos, check speed and location, trace route of vehicles on Google Maps
BlackVue DR3500 FHD is easily installed in less than a few minutes in any vehicle. The Camera bracket with sticky pad can be adjusted to suit any window.
Detailed Specification
Camera: 2MP CMOS
Resolution: Full HD 1920 x 1080@30fps
Angle of view: 120°(D), 98°(H), 55°(V)
GPS: Optional (Sold Seperately)
Button: MIC on/off button
Security LED: Yes
Format: Yes
Memory: up to 32GB
Compression Mode: MP4
Mic: Yes
Speaker: Yes
3-axis Acceleration sensor: Yes
Back-up Battery: Built in Super Capacitor
Software: Windows, Mac OS
Application: Android
Recording Mode: Normal Mode, Event Mode(3-axis), Parking Mode(Motion+3-axis)
Input Power: DC 12V~24V
Operation Temp.: -20℃~60℃
Power Consumption: Max.2.4W
Colour: Black
Weight: 86g
Size: L102.8mm x D32mm
What's in the box?
BlackVue DR3500 FHD Camera
Quick release windscreen mount
12/24v in car power lead
16 GB Micro SD card
Micro SD to USB key ring Adaptor
Cable clips
Blackvue Software
When you remove the SD Card and plug it into the computer you can then simply analyse how the accident or incident occurred with the Blackvue software. This software will allow you to review the event, collecting vital information about your speed and location. A built in Google Map will show you the journey on the road while on playback and will allow you to find your exact location. With the new DR3500GW HD you can use this software on a PC or an Apple Mac.
Video, Audio, GPS position, GPS Speed and G-sensor playback
Video Zoom, image invert and image correction
Search and Playback
Playback speed adjustable 0.1 – 2.0x
File saving – screen grab, export and print.
Video Conversion to AVI
Audio recording on/off
G-Sensor Trigger Level programmable
Image Resolution VGA 1920x1080p
Image Quality, High, Normal, Low
Frame Rate, 30, 25, 20, 15, 10 frames per second
Memory storage overwrite On/0ff
Alarm Volume
Record file units settable in minutes, 10, 5, 3, 2, 1
Event/Parking units settable in minutes, 3, 2, 1
Time Zone Setting
PITTASOFT
Day Video
Night Video
Consumer Reviews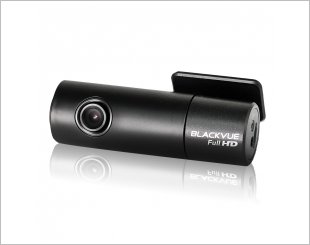 My existing BlackVue cam seems like giving way after 2 year. LThe new BlackVue DR3500-FHD is a great little dashcam. The videos are very clear. I use it in the normal recording and event mode. It is a reliable video recorder. Mounted behind the rear view mirror, it is not a distraction, and it is hard to be detected by the average passerby. Basically, I set it up and forget all about it. I did my own installation which was very easy to do. Dealing with BlackVue DR3500 FHD has been a very positive experience.
More items from this seller
24 Hour Towing Service
$50 – $120
NGK Spark Plug
$16 – $40
Auto Transmission Fluid
$80 – $250
Replacement Of Cooling Coil
$200 – $1,500
Computerise Wheel Alignment Service
$50 – $100
Email Enquiry
This enquiry will be sent directly to the seller.
*
indicates compulsory field.