Triple S Suspension Lowering Spring (Japanese / Korean Cars)
$458
Posted on: 13 May 2020 | Updated on : 13 May 2020 | 61 views
Merchant information
(29 Reviews)
53 Ubi Avenue 1 #01-01 Paya Ubi Industrial Park S(408934)
( 1 more outlet )
9.30am - 7.30pm (Mon - Sat)
68444281 68444282 98457540
Ad information
Triple S Suspension available for Japanese and Korean cars.
Promo price $438 NETT for the first 20 customers only! Installation included.
Call us now or visit our website for more information!
Website:
http://www.fongkim.com.sg/home/
Facebook:
https://www.facebook.com/fongkim.com.sg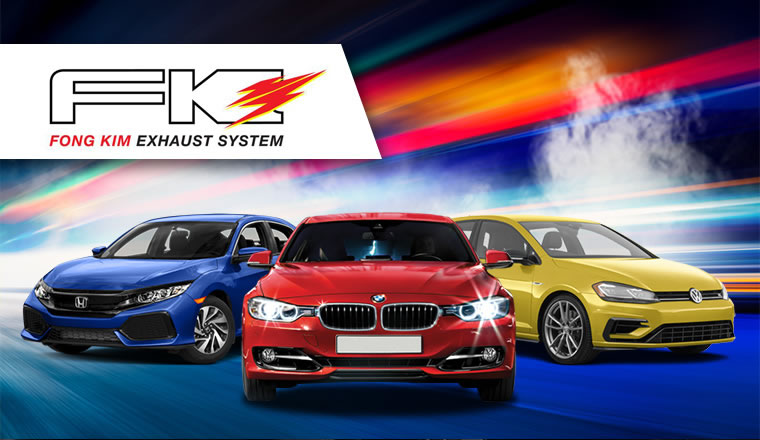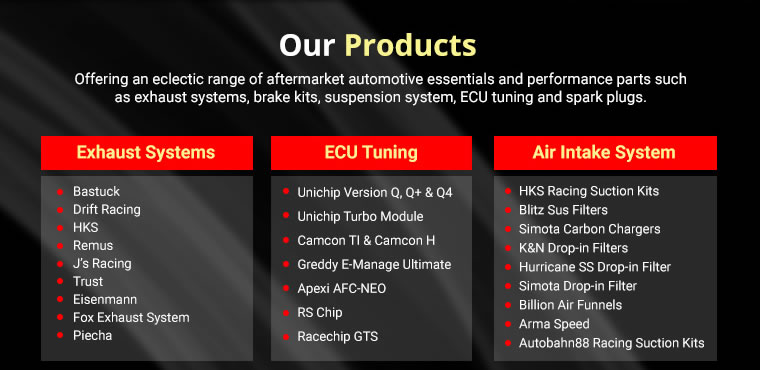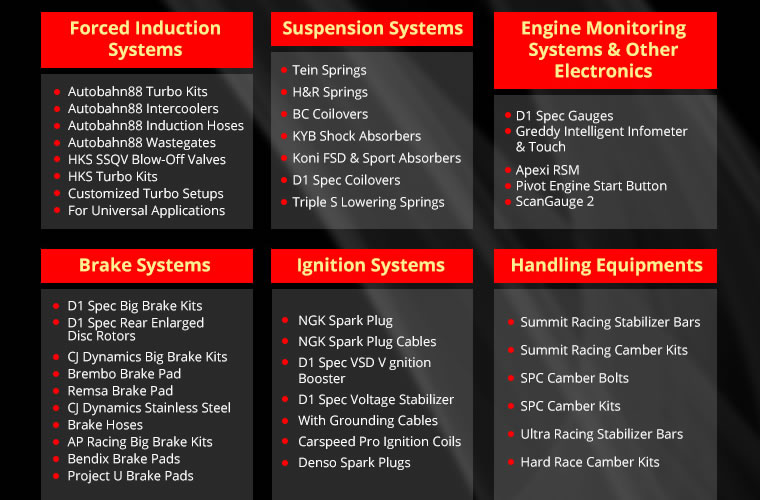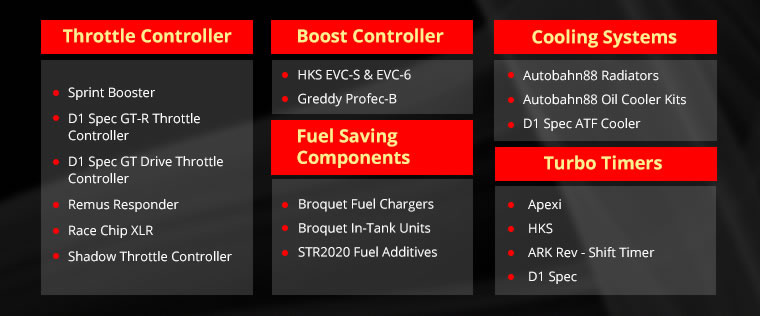 Ad information
Triple S Suspension available for Japanese and Korean cars.
Promo price $438 NETT for the first 20 customers only! Installation included.
Merchant information
(29 Reviews)
53 Ubi Avenue 1 #01-01Paya Ubi Industrial Park S(408934)

Blk 3015 Ubi Road 1 #01-200/210 S(408704)

9.30am - 7.30pm (Mon - Sat)
68444281 / 68444282 / 98457540
Posted on: 13 May 2020 | Updated on : 13 May 2020 | 61 views
Features & specs
Triple S springs promise to deliver handling, drive-ability and comfort.  With over 40 years of experience, Triple S springs are developed for each individual vehicle with moderate lowering. Thus, they are capable of protecting the OEM shock absorber by preventing "bottom outs".
Made from SAE9254, a silicon aluminium alloy material and a cold forged manufacturing procedure, Triple S springs have a higher stress bearing and better precision than hot forged springs. All the Triple S springs are tested in accordance to manufacturer standards, such as salt spray test, tensile test, a 300,000 times fatigue test, as well as actual road test of Triple S.
Professional OEM Manufacturer-High Quality Guaratee
TRIPLE S Springs are manufactured by Yang Min Enterprise, which specialises in OEM coil spring manufacturing for international make and brand. Yang Min has over 40 years of experience behind the brand. It is the only spring manufacturer to control all procedure from material to finish in Taiwan. Yang Min had acquired IOS/TS16949 certificate in 2005 to guarantee the quality of all the product of Triple S. All the springs from our factory must through OC Inspection, the original standard of 300,000 times fatigue test and strict salt spray test.
Between Original and Tuning
TRIPLE S S lowering springs between the original and tuning market to combine the advantages of both sides. It enhances the handling and drive-ability while retaining the comfort to keep stability and reduces dizziness. In addition, it upgrads the chassis and improves the controllability. With this, you can retrain the understeering to get better suspension performance and stability when driving in high speed and mountain cornering.
Appropriate Lowering Down
Lowering is the first for the tuning. It can be lowered to the center of gravity to increase the stability as well as looking good on the road. However, if lowered too much it will hit the bumper and fender when crossing the holes, even to park in basement and mechanical parking. 
Customised Design for Each Car
All springs developed have been measured by qualified technicians, then designed and developed by a professional R&D team. Afterall, each item of the car has different weight, counterweight, shock moving stroke, hence, the need for R&D to take into consideration for each car's lowering spring. 
Appropriate Lowering to Protect the Absorber
The piston within the shock absorber has a certain moving stroke, which is determined by the spring. Much drop in the spring would change the piston moving stroke and cause damaging at the bottom. The general lowering springs are often enhanced too much and causing high pressure to seal the leak outside. TRIPLE S Springs have an appropriately drop to protect the piston with buffered space. The mention is to design two-stage by exclusive technical skill to increase buffer space to protect shock absorber.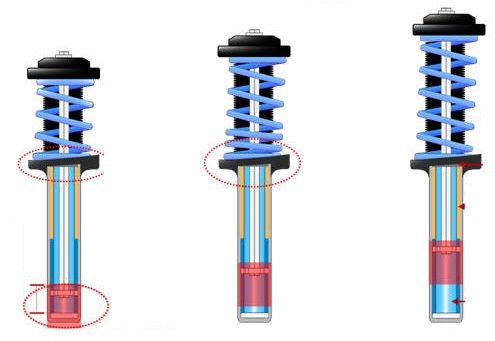 Left Tuning: Increased K value causing pressure towards the washer, resulting in leakage / loweringer distance/ piston damaging the structure.
Middle TRIPLE S: The K value is determined in accordance to car model specification, thus limiting damage towards the structure / distance / leaving space.
Right: Original
Consumer Reviews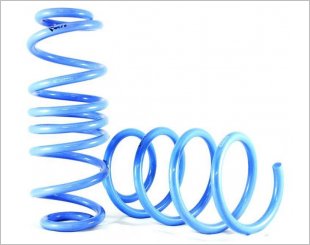 Installed triple s lowering spring the day before, quick and professional workmanship. I have tried different brands of coilovers on my previous cars. Due to driving a bigger car now and always fetching passengers, I do not want my car too low, thus after reading reviews of triple s springs; I decided to give it a go. Driving fr 2 days no problems, go over humps like normal and carparks no issue. The car sits better about 3 fingers all round. Better than stock, almost 5 fingers. Handling wise improve a little, as its just slightly stiffer den stock; Barely noticeable. Would recommend this to people who dont wanna compromise comfort and drivability. Unlike a more performance oriented coilover. Price inclusive of alignment also attractive..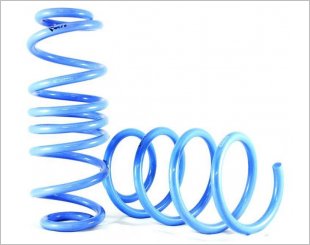 Had a bit of handle issues with my wife's car so decided to change the spring on my ride as recommended by my workshop by not willing to spend too much. Came across this spring but not much review online, kind of skeptical but went ahead as price was pretty attractive. Been a few months already and so far not too bad. Handling and driving comfort feels better. Not sure of the durability since it just fixed up not long ago but working fine as of now.
More items from this seller
Remus Exhaust System
$1,850 – $1,900
Triple S Suspension Lowering Spring
$450 – $500
HKS Exhaust System Center Pipe
$650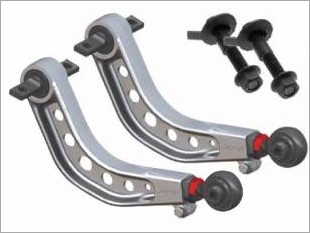 SPC Camber Kit And Bolts
$120 – $580
Sprint Booster Throttle Control
$380
Triple S Suspension Lowering Spring (Japanese / Korean Cars) Related Topics
Topic Title
Replies
Last Action
Email Enquiry
This enquiry will be sent directly to the seller.
*
indicates compulsory field.