APi Racing Type RS Coilover
$1,500 – $1,700
Posted on: 14 Oct 2019 | Updated on : 14 Oct 2019 | 66 views
Merchant information
(2 Reviews)
61 Woodlands Industrial Park E9 #01-07 E9 Premium S(757047)
10am - 7pm (Mon - Sat) Closed on Sun & PHs
83683272 / 92719194
Ad information
Looking for coilovers? Head down to DHM to get your API Racing Type RS coilovers now!
Feel free to contact us for your car model!
Call us now to know more!
DHM Otomotive Werkz
Contact: 83683272 / 92719194
61 Woodlands Industrial Park E9
#01-07 E9 Premium
S(757047)
Ad information
Looking for coilovers? Head down to DHM to get your API Racing Type RS coilovers now!
Feel free to contact us for your car model!
Merchant information
(2 Reviews)
61 Woodlands Industrial Park E9 #01-07E9 Premium S(757047)

10am - 7pm (Mon - Sat) Closed on Sun & PHs
83683272 / 92719194
Features & specs
Featuring separate rebound damping adjustment, this super-super grade suspension is marketed as the API Racing Type RS. The Type RS is manufactured with the highest quality under the strictest QC control. Its super unique features were rarely found on many other aftermarket brands and now, The Type RS have the ability to allow the end users to adjust the rebound damping rates and height adjustment accordingly to their individual preferences. The Type RS is a wonderful masterpiece from our engineers and is designed for street performance with amounts of comfort level.

Damping Adjustments

The Type RS feature a 30 way damping adjustment for both rebound and compression respectively. By using the single adjuster for simplicity and ease of use, it allows you to tune the vehicle to meet your requirements.

Nitrogen Pressurised Dampers with Active Valve Control Systems (AVCS) 

API Racing damper chambers are constructed with double butted wall with a monotube, twin piston design. API Racing's unique Active Valve System (AVCS) works flawlessly with all its Australian-made pistons, disc valves, piston rods etc to push the Type RS towards its optimum handling and performance over most other aftermarket brands Though high quality oil already goes a long way to help reduce this problem, API Racing engineers took a step further and we only the dampers with nitrogen. The nitrogen exerts a pressure on a floating piston which in turn exerts a permanent pressure on the oil dramatically reducing aeration and so improving the consistency and quality of the damping. Besides that, it also adds an additional element of effective spring rate to the damper.

Lower Mount

The lower mounts are black chromed steel to deliver superb durability. The aluminium components (top mount, locking collars etc) are anodised. The steel mounts go through an electrophoretic disposition process followed by power coating. We runs random selections of steel components (brackets, dampers, screws etc) and put them through a salt sprays bi-monthly to ensure anti corrosive properties are kept at highest standards. 

High Grade Super Springs 

The springs of Type RS are made from space-grade SAE9254 high strength durable coild wound chromium alloy steel. The springs are put under stringent tests of over 550, 000 cycles before the final assembly with less than 3% deform rates! 

Harden Bushing Upper Mounts

The Type RS come standard with hardened bush upper mounts (anodised and bead blasted). They are made from aluminium alloy and of high quality and durability. Pillowball Mount with camber adjustability is optional. It allows the end user to adjust camber without having to add camber kits. This feature allows camber to be set accordingly to your individual needs. 

Concave Lower Locking Collar 

API Racing utilise an innovative and patented designed lower locking collar with a bevelled edge that seats into a corresponding bevel in the suspension's bottom mount. This vastly increases the surface area that the locking collar works on and so prevents the dangerous problem of the locking collars working loose. All of our locking collars are made of high tensile, space grade T7075 Aluminium anodised in matt black. 

One Year No-Quibble Warranty 

API Racing's Warranty is a "One Year No-Quibble Exchange Program", that means, if there is any issues with your shocks within the warranty period, we will replace any faulty parts or absorbers on the spot. For Singapore consumers, this means ZERO downtime compared to most major Japanese and German brands which you have to send back to their factories for replacement or service. API is well represented in Singapore by BMS Motorsports and has the full lab facilities to overhaul and service all API Racing Suspension during the long run. And the best part is all labour will be covered within the warranty period! So buy API products with full confidence! 

Damper Adjusting Extenders (Optional) 

API Racing specially created these unique extenders, with the ability of adjusting the damping knob at any difficult angles and thus eliminates the nagging trouble in removing the rear seats and shelves when you want to adjust the damping on your rear suspension. The extenders are now available separately in three lengths: 110mm, 200mm and 250mm. This set of suspension is a wonderful masterpiece from our API Engineers. It totally eliminates the stock harsh ride, mainly due to the original big coil springs and weak shocks. This set of suspension will give u the much needed cornering ability that you can only always dream of and the best part, at a fraction of the cost of other big brands.

Features
Aluminium Top plates
Monotube with AVCS
Full Damping Adjust (30 Way)
Full Height Adjust (Front & Rear)
Camber Adjustable Top mounts
1 year Unlimited Warranty
Fully Serviceable
Available for Most Cars/Models
Consumer Reviews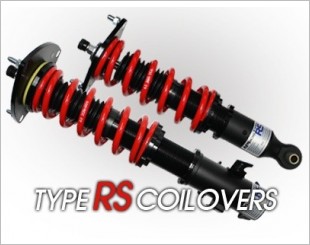 This coilover is a beast waiting to be unleashed. It gives ultimate comfort and smoothness in daily driving, but when pushed to the limits, it provides excellent handling on the tarmac. Cornering and maneuvering through tough roads on stock coilovers would be a breeze with thes coilovers.
More items from this seller
APi Racing Brake Kit
$1,800 – $2,600
Amaron Battery
$95 – $155
K&N High Flow Air Filter
$100 – $120
Similar Items
Hardrace Camber Kits
$200 - $350
BC Racing BR Coilover
$1,550
Ksport Coilover
$1,450 - $2,500
Border S1 Audi A4 Street Spec Coilover
$1,480 - $1,680
BC Racing BR Coilover
$1,550
BC Racing BR Coilover
$1,550 - $2,300
Email Enquiry
This enquiry will be sent directly to the seller.
*
indicates compulsory field.