A bro over at
CivicFD Forum
had his car stolen. Below is the exact post. Can confirm is not towed away by finance company or family members take for joy ride. Will appreciate MCF bros/sis help in looking out for the car. Thanks..
Mods, would appreciate if this is stickied for at least the next few days..
QUOTE ("Skpauh")
To all my dear Civic Brothers and Sisters,
Today is my most anguish :x and saddest day :cry: . My dearest galaxy grey FD1A has been stolen from my resident MSC since yesterday evening. I've parked my car at my home MSC roughly at 7.45pm since yesterday after work, and when I try to locate my car this morning at 7.30am, I got a rude surprises that the car went missing!!!!!! Has tried to find the car by hunting all levels of the MSC, inclusive areas around my resident block, still unable to catch any traces of my dearest galaxy grey FD1A. Has already made police report and informed my insurance company about it and now helplessly waiting for news from the police and advice from my insurance company. :cry: :cry: :cry:
Bro and Sis, I will greatly appreciate if you happen to drive around, please help me by keeping a look out for my ride and call me at
[/size]97538170 [size=12]
if you happen to discover my ride along the way. The following are the car details.
1)FD1A (1.8L, Auto Transmission)
2)Car Plate number: SJA 4831 T
3)Fixed with Mugen RR bodykit, Complete CF Type R Rear Spoiler, CF handles, CF Roof Spoiler, CF bonnet
4)Fixed with Eagle Eyes headlight with 8000K HID light. Installed with RR 8000K foglight, together with a pair of white Daylight LED just fixed below the foglight.
5)The tail lamp is fixed with tinted, Red LED star shape Eagle tail light. At the Rear RR bumper, there is this 4th blinking brake lights being fixed to the lower center of the bumper.
6)The rear also come with a dual exos titanium tips. The right ones is active while the left ones is purely a dummy.
7)Below are some pictures showing my ride that was previously fixed with the type R bodykit.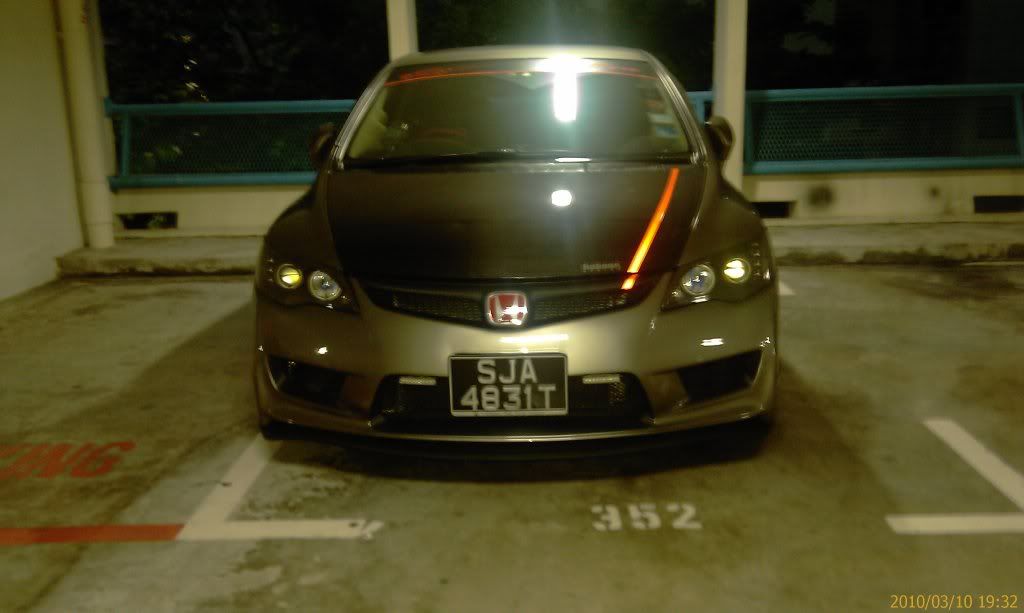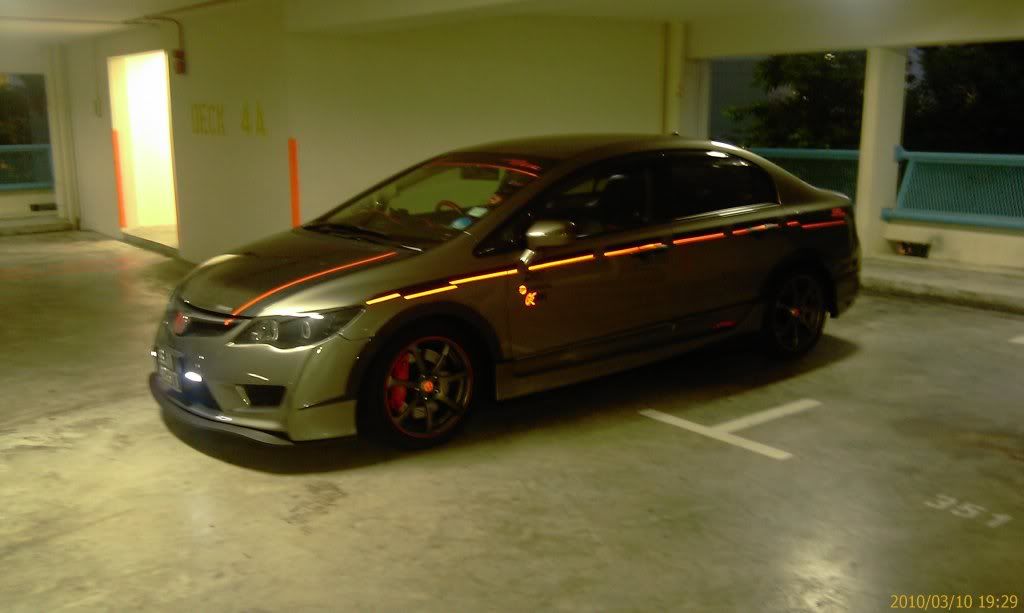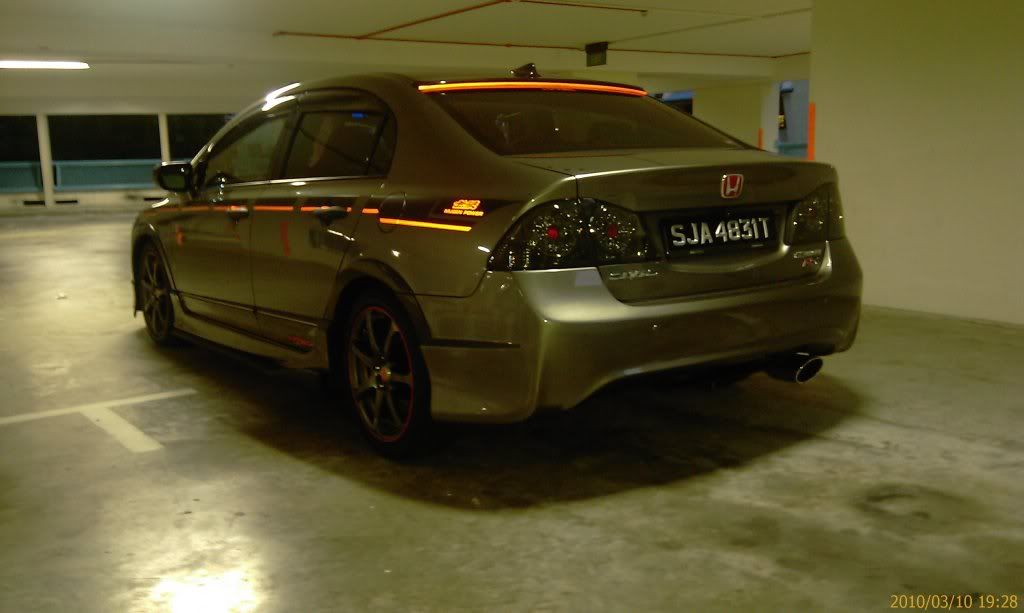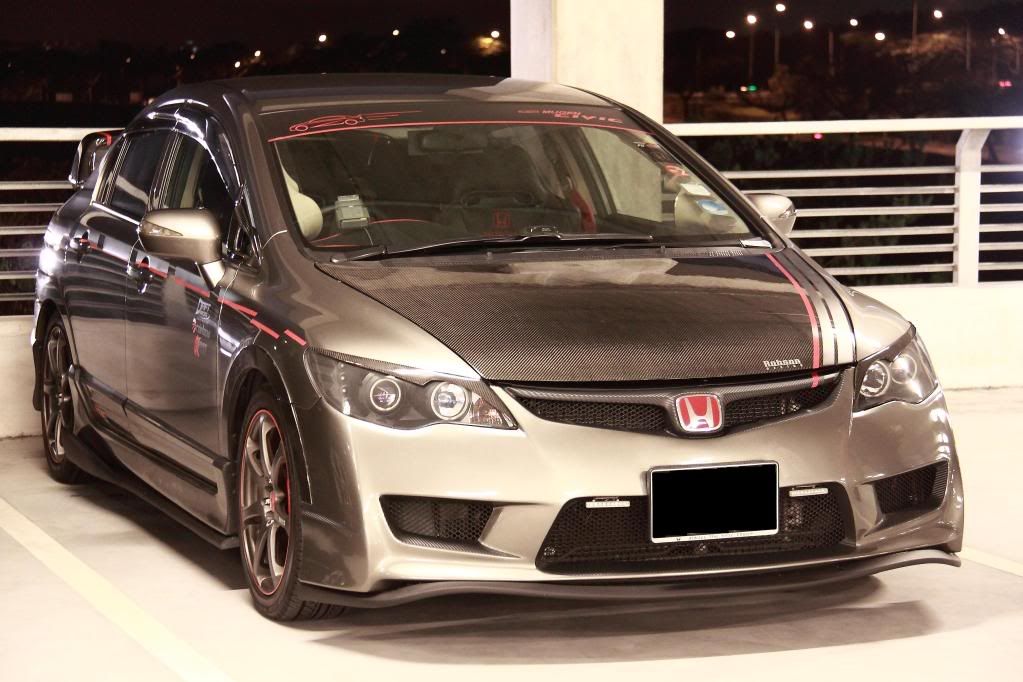 Thanks for your kind help and time. :P
Edited by Shull, 12 October 2010 - 09:24 PM.
2002 Honda Civic ES8 (2003-2013) | 2009 Honda Civic FD2 (2009 - present) | 2007 Mitsubishi Lancer CS3 (2013 - 2012) | 2012 Ford Focus Ti (2017 - 2018) | 2016 Honda Civic FC1 (2018 - present)