A Singapore Insurance Company Working 24/7 For You
DirectAsia.com allows consumers to purchase insurance products directly from them via two means - online or over the phone. The Singapore insurance company pledges to be in touch with clients with better understanding of the marketplace, as well as the local consumers. The result is insurance products and services that are more suited to clients' needs. With their staff based in Singapore, customers will not have to be transferred to overseas call centres – and they are always on hand 24/7 to provide valuable help no matter where the customers are.
Robin Hood – Getting You a Fairer Deal on Your Insurance
Robin Hood – the mascot of DirectAsia.com - has become a familiar figure on our local shores. It stands for the firm's commitment towards providing high quality, low cost insurance through simple and direct communication. It also adds a sense of fun to an industry that has been relatively plain and restricted in advertisements. The face of DirectAsia.com's car, motorcycle, home, travel, personal accident and term life insurance, Robin Hood has made numerous appearances on TV, billboards and online. He reminds Singaporeans that high quality insurance and excellent customer service is available at a low price – and is easily accessible.
WE Put An Emphasis On Customer Service
Because happier customers is what makes our team happy
Our team doesn't talk to you using service scripts , we treat each caller uniquely
Our Customer Satisfaction Score is 98% ( the industry averages below 80% )
Our insurance experts go through a 6 – 8 week comprehensive training
Roughly 90% of auto quotes can be done over the phone in less than 10 mins
8 out of 10 calls are answered in 20 seconds or less
Our team is in Singapore , so you'll speak to someone who understands local culture , needs .
Our Promise : Local , Genuine And Professional Service
We treat customers like our family and friends
At DirectAsia we always put you first in everything we do – from creating policies that put you first , to the service you receive when you call to buy or make a claim . We believe insurance is more than a piece of paper you keep in your vehicle or filing cabinet , it's a relationship . And like any good relationship , we promise to be there for you when you need us most .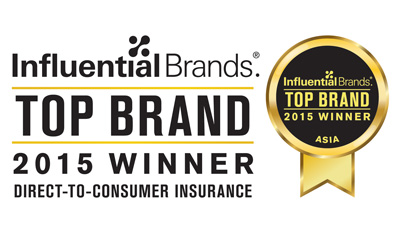 DirectAsia Named Top Brand in Direct – To – Consumer Insurance Category in 2015 Asia's Top Influential Brands
DirectAsia.com
88 South Bridge Road, Singapore 058716
Phone: 6665 5555
Website: http://www.directasi...randing_LeadGen
Edited by Edmemail, 25 August 2015 - 04:11 PM.