RevoTech Trading (Street Revolution)
At Street Revo RC, we are glad to serve you with a range of quality RC products from most of the major established brands. Not only focusing on retail shop sales, we also participate in distribution. Under our distribution wing, there are ABC Hobby, Atomic RC, Yeah Racing and not forgetting, we are also the Singapore Representatives for Yokomo Japan and StreetJam Japan.

At Street Revo RC, not only you can find other "Big" brands product like Tamiya, Hpi or Kyosho, you can also find 3rd party parts manufacturers like 3Racing, Yeahracing, Atomic RC, Square, etc. We always try our best to provide the latest products for our valued customers.

At Street Revo RC, apart from retail sales, we also provide services like car assembly, servicing, bodyshell painting, etc. Due to current shortage of manpower, we tried our best to provide the fastest turn time for the job assigned. Thank you for all support!
Tools & Accessories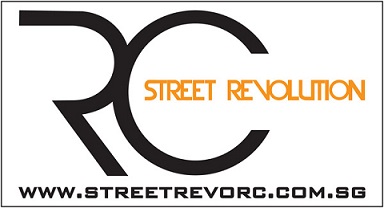 109 North Bridge Road, #05-46, Funan Digital Life Mall Singapore 179097
Operating Hours: 11am-8pm (Mon-Sat) / 2-7pm (Sun)
Tel : 6336 5838
Websitehttp://www.streetrevorc.com.sg