Metamorphosis Production
Established since July 2000, our mission has been to conceptualize, create & deliver quality visual productions of global standards for our clients. Each in alignment with unique communications needs.
Being a Singaporean firm equipped with know-how & equipment of international competency, we have been providing clients with real visuals bearing local flavour & international appeal.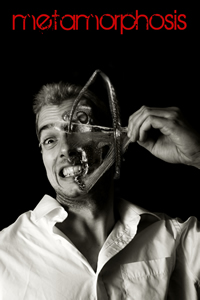 Believing strongly in the uniqueness of each client & each assignment's objectives, we have been investing substantial time for each assignment understanding needs, & proposing concepts for approval before embarkation of creative production work.
With a team of qualified professionals – from creative conceptualization & production to client liaison, we have been delivering services effecting high levels of client satisfaction to many Multinational Organizations & local start-ups alike.
Chief Creative & Photographer – Mr Brian Law
Bryan Law has been in commercial Still & Motion visual production for over 15 years. After graduating in Lasalle SIA with Diploma in Graphic Design, he pursued & attained his Advanced Diploma in Photography in Aberdeen College of Arts (UK).

He furthered attained in Bachelor & Masters degree in Photography, Film & TV in Napier University in UK. He worked as an associate photographer for a major PR photography film in Singapore & another renowned commercial photography firm upon his graduation & return. He also worked as an associate in Sinchow Press.

After being sought-after for many assignments by various businesses, he founded Metamorphosis Production to further serve these long-term clients & new clients, from a centralized business nucleus.
161 Kallang Way #06-08/09, Singapore 349247
Phone: 6844 4735 / 9671 7616
Website: www.meta-pro.com
Email : crew@meta-pro.com , bryan@meta-pro.com