SPEED CREDIT is please to announce the Auto Loan Services for all automotive vehicles.
PROMO RATE 1.88% MIN 15K LOAN
PROMO RATE 1.68% 50K MIN LOAN Subject to *Terms and Conditions
HIGH LOAN RATE 2.68%  MAX 75% Loan Subject to Approval.
Loan From Major Banks and Financing Company in Singapore  
Speed Credit have been in the auto loan industry in Singapore since year 2000.
USED CONSIGNMENT CAR AGENT and AUTO FINANCING 
Visit Us at WWW.SPEEDCREDIT.COM.SG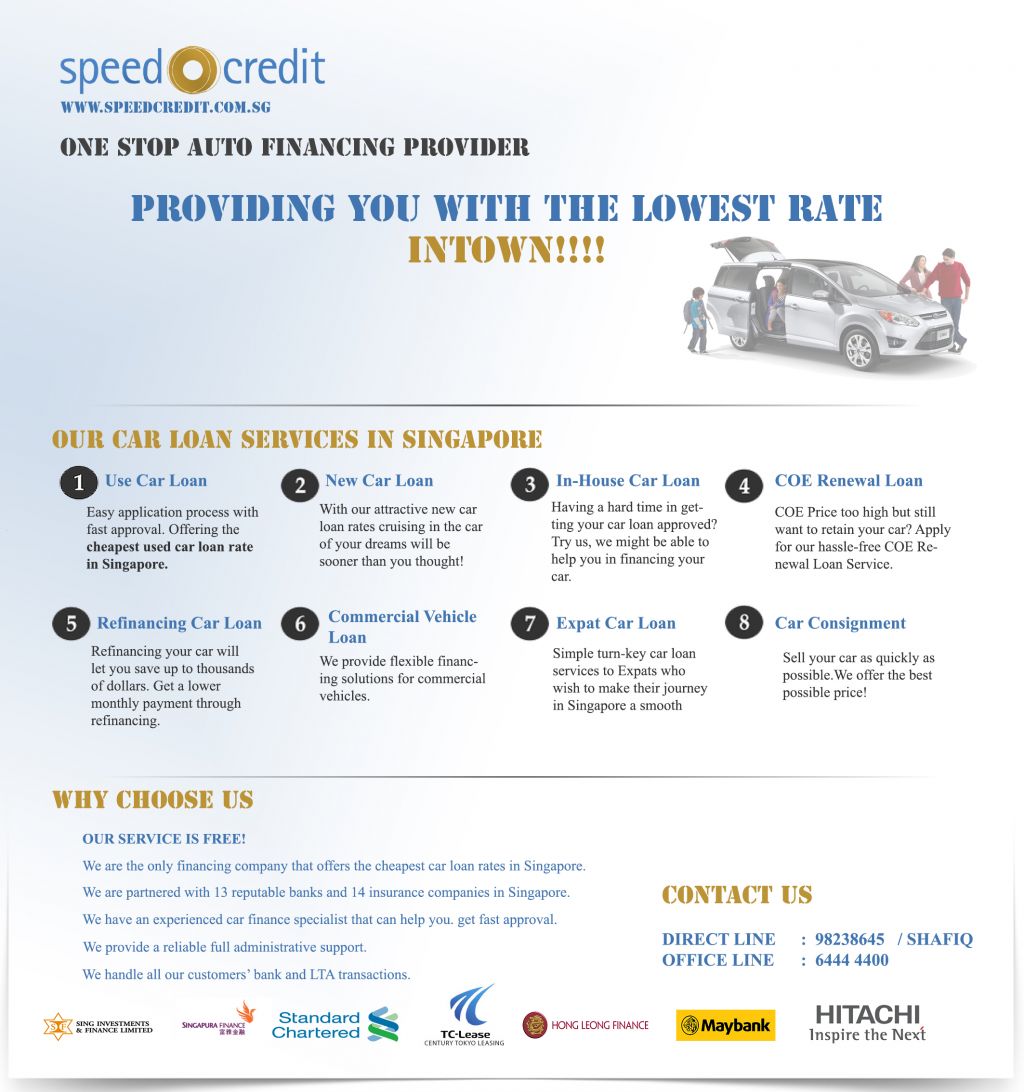 Edited by BabyBlade, 11 March 2015 - 12:35 PM.