24-HR CAR BREAKDOWN HOTLINE
8166 4455
On-Site Mobile Car Battery Replacement
Car Batteries in Singapore usually lasts about 1.5 to 2.5 years due to the warm humid weather in Singapore.
When you can't start your car, there is a possibility that your car battery is flat/dead and a car battery replacement is needed.

Call us (The Battery Shop) 81664455 we will come to you to get your car replaced with a new car battery.
Upon engaging us, we'll arrive at your location in 15-45mins. (Depending on traffic)

Free delivery and Installation with No GST, We also accept NETS or CASH payment!

Before we start to replace your car battery we will ensure to back up your car memory to prevent unnecessary reset of ECU settings, radio, time, odometer and seat settings etc. After which we will conduct an alternator test (charging system) and starter motor check for customers to ensure both are in good condition.
Our Car Battey Replacement Service

Our Car Tyre Repair Service

(We Will Come to Your Breakdown Location to Assist You)

Forgot to off your car electronics or headlights? Or you might have a faulty brake switch that drains your car battery flat.
(We can help you fix your brake switch)
Alternatively, you can engage us for a jump-start service, our price at $30 -$50 depending on location.
after we jump start we will perform the car battery test and alternator to ensure the battery is still in the good state to use.

*** Do not attempt to jump-start your car yourself if you are not familiar with it and only use thick jump start cable to jump start.
incorrect handling of jump start cable might result in damaging yr vehicle/battery and injuries might occur for the person that jump start the vehicle. Below are the videos you might want to take a look.

WHAT HAPPEN IF YOU JUMP START WRONGLY!
https://www.youtube.com/watch?v=kVXf7B5UoI4
CORRECT WAY TO JUMP START YOUR CAR
Replacement/Repair/Patching of Punctured/Flat Tyre
Having a flat Tyre? Unfamiliar with the tools and types of equipment in your boot to change into your spare tyre? Call The Battery Shop, we will come down to get your car tyre repaired, if the car tyre is beyond repair, we will help the customer to change the spare tyre or get a new tyre replacement to get them back on the road AS SOON AS POSSIBLE.


WE ACCEPT NETS TOO.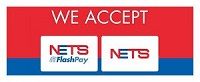 PRODUCT WE CARRY:
Edited by 24hrsbatteryservices, 07 June 2018 - 06:26 PM.