Many pet owners dread the process of bringing their pets for grooming, as travelling and waiting for the grooming service can easily take up half a day, a luxury that some busy professionals may not be able to afford. Also, it can be difficult to find a suitable groomer, as some may be rough in handling your pet, which is not something anyone wants to experience.


Likeable Pets offers professional mobile pet grooming for busy individuals, to solve the hassle of travelling with your pets to the pet shop for grooming. Likeable Pets' own in-house pet-stylist and groomer has four years of experience in pet grooming, and has a Class C qualification with the Singapore Kennel Club, so you can be sure that they will be gentle when it comes to grooming your beloved pet.


To engage Likeable Pets' house-call or mobile pet grooming services, simply book an appointment with them to arrange for a scheduled time and date, and the groomer will arrive at your home or chosen location with the grooming equipment. You will need to provide a suitable area for the grooming to be carried out, and Likeable Pets will take care of the rest, including clean-up of the area after the grooming is done.

Grooming your pet at home saves you time, and offers great convenience and assurance
- Your pet gets one-to-one personal attention from start to finish.

- You save time on travelling and transporting your pet as our groomer will go to your place at your convenience.

- You don't have to leave your pet at the salon for the whole day, which means no stress and no separation anxiety for you and your pet.

- There is no chance of exposure to diseases, ticks or fleas that can be passed on from another pet to your pet at the salon.

- You get great savings for a household with multiple pets as you only need to pay transportation charges for one trip.

- It is great for puppies or kittens that have not completed their vaccinations, as they will not be any exposed to other pets.

- It avoids stressing or tiring older pets that may have difficulty walking.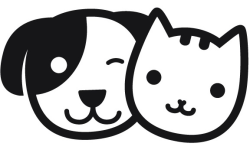 For more information, visit their website at www.likeablepets.com, or contact them at 8685 2360.