http://www.sgcarmart...e.php?AID=18147
To support social spending ?
Vehicle registration fees and transfer fees are just two of 24 car-related fees that will be raised, with effect from 20th December.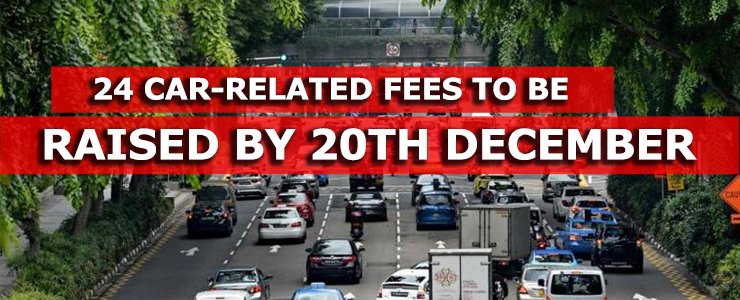 Vehicle buyers will have to pay more for a wide range of vehicle-related services from 20
th
December. The Land Transport Authority (LTA) is raising the rates for a slew of fees from vehicle registration to vehicle transfer. In a letter sent out to motor traders last Friday, the authority said the change was because of 'rising costs of providing these services'. These services, it said, included things like the setting up and maintenance of IT systems, as well as manpower cost.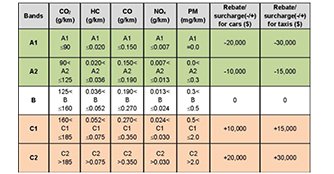 Some say the hike in car-related fees are small when compared to others such as the Vehicular Emissions Scheme (banding rebates and surcharges shown above)
The biggest hikes include those made to registration fees, which will go from $140 today to $220, a 57 percent hike; and transfer fees (which is levied when a vehicle's ownership changes), which will more than double from $11 to $25. The cost to lay up a vehicle (to stop the vehicle from incurring tax and insurance costs for an extended period when it is not used) will more than triple from $5.35 to $17.12.
In response to queries from
The Straits Times
, an LTA spokesman said the changes arose from 'a review of fees that are collected for administering vehicle services'. "From 20
th
December, 24 out of 61 existing fees will be adjusted upwards, as these fees have largely remained unchanged for more than 10 years," she said.
Motor traders were surprised by the move. Mr. Nicholas Wong, General Manager of Honda agent Kah Motor, said, "These fees are small when compared with things like
Certificate of Entitlement
and the
Additional Registration Fee
, so I don't understand why they have to be raised. "I guess this is part of the tax increases was pre-empted recently."
Mr. Neo Nam Heng, Chairman of diversified motor group Prime, said he would refrain from commenting on tax revenue issues, but pointed out that 'cost will be passed on to consumers'. Motorist Gay Eng Joo, 46, said, "Cars are big-ticket items here, so I don't think these changes will make much of a difference to consumers." Mr. Gay, an engineer, said other schemes such as the new
Vehicular Emissions Scheme
(VES), which starts next month will have a 'bigger bite'.
The VES metes out tax rebates or surcharges according to a car's emission levels. The majority of cars available today will either lose their rebates or face surcharges from next month.
Edited by Net1sg1969, 07 December 2017 - 09:27 AM.