Upon reaching adulthood, you're faced with two choices. You can either take your chances with our public transport network to get to work or spend half of whatever amount of money you have left to your name to buy a car.
If you've decided to go with the latter, why not get a hatchback? It's probably the most sensible option for a tiny island country such as ours. In recognition of that, MyCarForum has partnered with Volkswagen to present you one of our favourite hatchbacks - the Volkswagen Golf.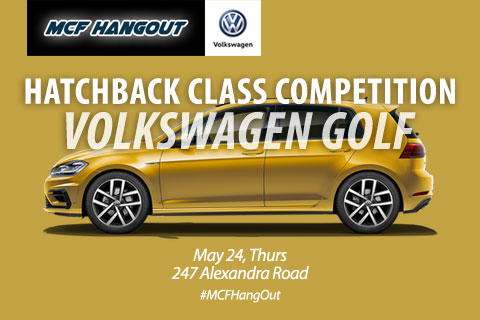 Last date of reg is 20 May
JOIN US FOR OUR MCF HANGOUT WITH VW, PART 2 @ 24th MAY 2018, 6 PM, 247 ALEXANDRA ROAD S(159934)
If you know someone who plans on buying a car, share this thread with them and invite them to join us for this exclusive event. We will be discussing the advantages of owning a hatchback and how you can get the most out of it.
Volkswagen Golf vs Class Competition
Introducing the heavyweight of the hatchback segment, the Volkswagen Golf. We've brought in the big guns for this one, guys. You'll experience firsthand how this heavy-hitter holds its own against its competition in the same category.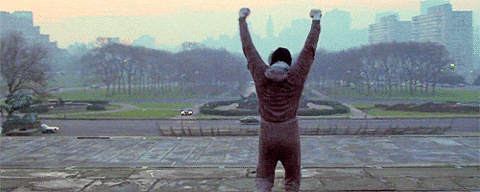 Is the Volkswagen Golf the only model available?
Nope! We've arranged for you to test drive the entire Volkswagen model lineup between 6 pm and 9 pm. You'll be able to get behind the wheel of hot favourites like the Golf, Passat, Touran and many more. But, of course, the star of the show is the Volkswagen Golf. That's why we have arranged for our Editorial team to share with you their insights into how a small car can have such a huge impact on you (if you own one, of course).
Okay, count me in. Where do I sign up?
You've made the right choice, my friend. Thank you for your interest in joining our next MCF Hangout. Registration is now open. Be warned, though. We have limited slots and will only be able to register 50 MCF members for this exclusive event. Oh, we almost forgot. You also stand a chance to win a three-day, two-night Volkswagen test drive if you attend the event.
And everyone who joins this event is a winner! Volkswagen Singapore spoke to the MCF team, and they know you guys are the car lover. And since you guys like cars, We have line up a discounted grooming package which you can sign up!
Click here to register!
Last date of reg is 20 May
Check out the grooming package!
Programme lined up specially for you
600PM – Registration
615PM – Dinner to be served!
630PM – Event Starts
645PM – Editorial Talk – Comparing the Volkswagen Golf with the Class Competition.
730PM – Test Drive of your Favorite VW cars!
915PM – Last test drive
930PM – Lucky Draw / Group Photos
- Event Ends -