Lexus UX crossover revealed with aggressive design and new infotainment
https://www.autocar....-design-and-new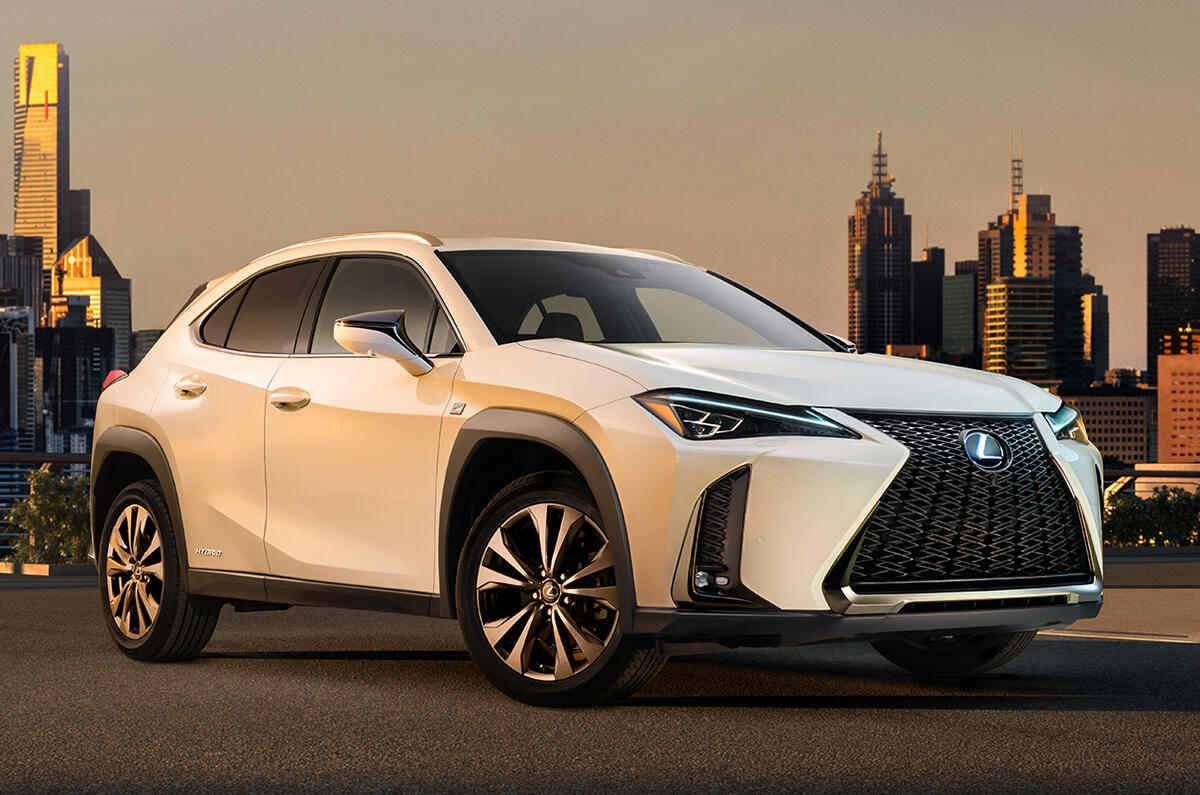 Lexus has claimed that its upcoming UX crossover, which has just been revealed with new images, will be as agile as a hatchback thanks to an all-new platform with a low centre of gravity.
Images of the car's exterior and interior have been released ahead of its public debut at the Geneva motor show, showing that it will also be one of the brand's most aggressive-looking models. Inside, there's a new widescreen infotainment system that appears related to the one used in the Lexus LS.
The small SUV, which brings the fight to the Jaguar E-Pace andMercedes-Benz GLA, stems from the UX concept, which was revealed at the Paris motor show in 2016.
The UX will be powered by a mix of internal combustion engine and traditional hybrid powertrains, as proven by Lexus's trademarking of UX200, UX250 and UX250h monikers following the concept's reveal.
This suggests the car will share engines with lower-end NX SUV models and the ageing CT hatchback. It is thought that the UX will eventually replace the CT.
Features of the production car will be toned down from those of the concept; the large, intricate wheels and door cameras in place of mirrors are the first to go.
Rivals range in length from 4400mm to 4450mm, so it's likely that the UX will sit somewhere in the middle.
Prices have yet to be confirmed, but its closest competitors are priced £29,000-£35,000. The NX occupies the lower end of the segment's price range, so it's likely that the UX will do the same, with a price tag of less than £30,000 expected.
The Lexus RX L, a seven-seat version of its large SUV featuring three rows of seats, will make its European debut at the show, alongisde the Lexus LF-1 Limitless concept, first revealed at the Detroit motor show in early January.