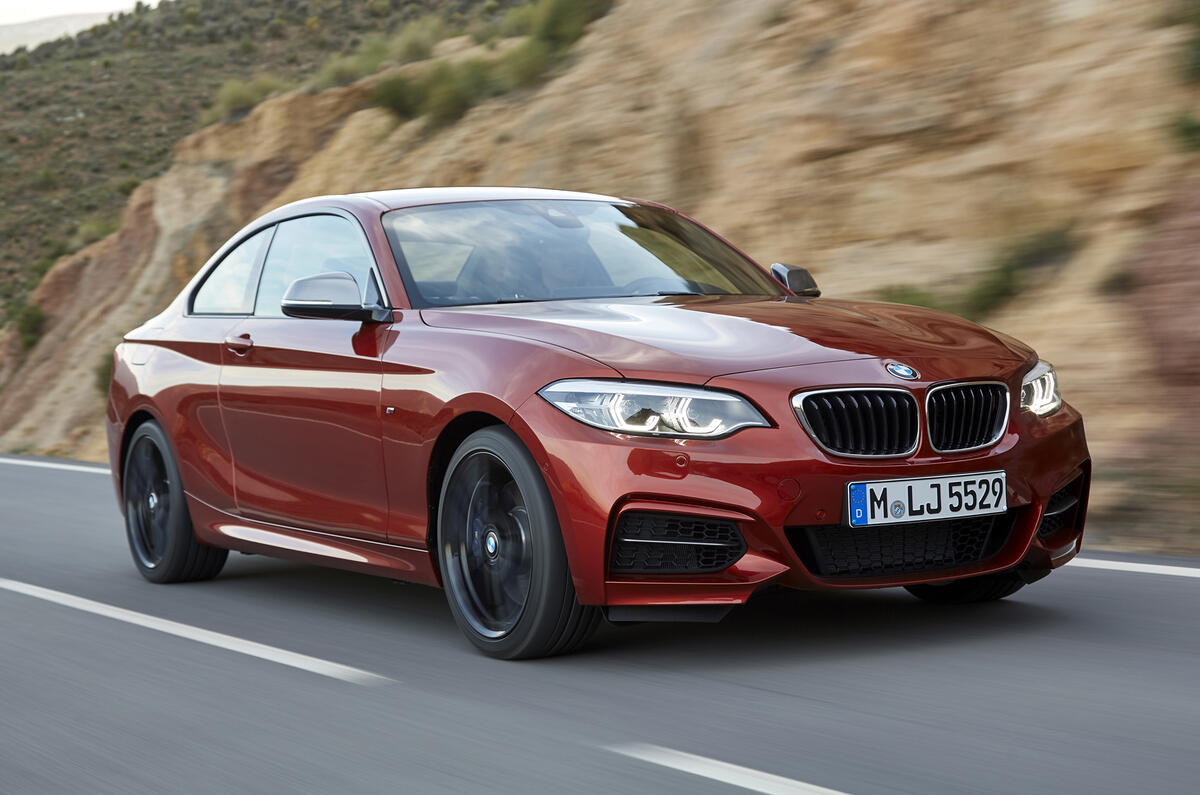 The BMW 2 Series Coupé is the quintessence of automotive individuality and creates its own class. The revolutionarily sporty design exudes motion even while standing still. Its radical dynamics with a decidedly lively rear-wheel drive and a high degree of comfort in the exclusive interior round off the uncompromising driving experience. It is apparent from the very first moment: when you take your seat behind the wheel, there is only way to go – straight ahead.
Wild, rebellious, unique. The BMW 2 Series Coupé has everything that defines a sporty coupé. Its unmistakeably athletic design emphasises the driving dynamics that make it the best in its class. Perfectly-balanced 50:50 weight distribution, powerful BMW TwinPower Turbo engines and the intelligent BMW EfficientDynamics measures all define the coupé. Its dynamics culminate in the M240i, an engine capable of accelerating from 0 to 100 km/h in next to no time. Faithful to its slogan: Less rules. More performance.
Laid-back look, compact proportions – the first-ever BMW 2 Series Convertible. Its extroverted design language with short overhangs, powerful contours and a muscular rear reflect its self-confident nature. The Luxury Line, Sport Line and M Sport packages as well as a comprehensive range of Original BMW Accessories add further spice to this character. The BMW 2 Series Convertible follows nobody; it strikes out on its own. And the BMW M240i is even more impulsive. With its M Performance TwinPower Turbo inline 6-cylinder petrol engine, it unleashes the dashing side of the BMW 2 Series Convertible and not only speeds up the airstream, but also takes driving pleasure to a whole new level.