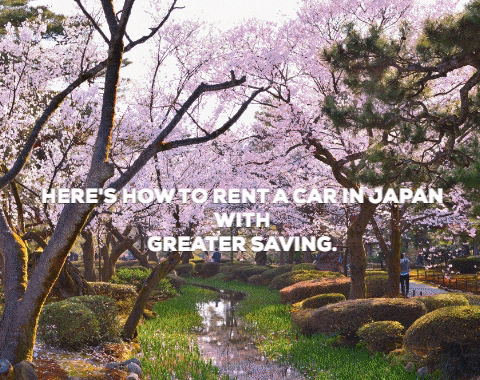 If you have been dreaming of driving in Japan during your travel and want to start planning your vacation, you are lucky enough to chance upon this thread, and we hope by the end of this recommendation, you are equipped with tips and information about you Japan holidays!
And we are currently selecting 50 participants that would like to attend!
MCF HangOut proudly presents you with an all-new alternative of renting an almost brand new car in Japan. And to make the scenario more real, we narrowed down to Ishikawa Prefecture, 500km away from Tokyo, surrounded on three sides by the Sea of Japan, and on the fourth by Mt. Hakusan, allowing it to enjoy the best of both mountain and sea.
Date: July 13, 2019, Saturday
Time: 1pm – 4.30pm
Venue: Singapore Recreation Club, B Connaught Drive, Singapore 179682
Registration Fee: $10 per registrant (Free goodie bag worth $50 for every registrant)
Spoiler
About renting a car in Japan.
You need to visit Ishikawa during the Autumn. Here's why.
*Limited to 40 participants. Successful registrants will be contacted via phone or e-mail. Payment will be processed only if your registration is successful (payment must be made via Visa or Mastercard).
Terms and Conditions
There will be a registration fee of $10 once you have confirmed your attendance. The participating party agrees to pay the registration fee when they confirm their participation for the event.
The Management of MCF will remunerate the registration fee in the form of $15 shopping voucher or grocery voucher during the event.
Registration closes on 11 July 2019.