More than 20 years in the making, the world's first production variable compression ratio engine is now available in Singapore.
INFINITI, a Japanese luxury car brand that would challenge the prevailing American and European luxury brands with more human-centric design and empowerment in your drive. Partnering with sgCarMart & MyCarForum for the very first time, HangOut with them as you discover the works of this technological revolution.
What's a VC-Turbo engine?
As a thread starter, I will explain what a VC-Turbo engine is in my own terms. These pictorials should further illustrate how it works to you petrolheads.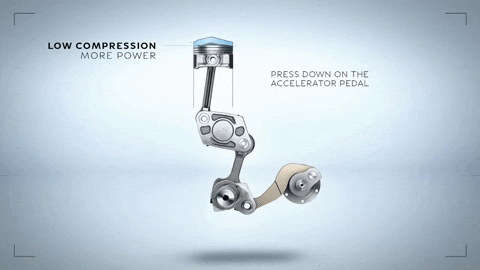 In simple words, it is like a car tuner who is constantly tuning your car to your needs - transformative in nature. As some of you may know, a high-performance vehicle usually comes with a shorter compression, which will result in more horsepower.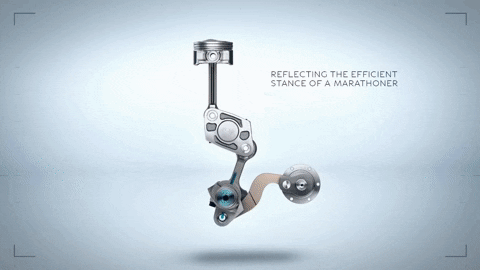 And a fuel-efficient car often has a longer compression ratio to utilize the fuel combustion to make it more efficient.
Watch this video for full illustration.
None of the manufacturers in the market has mastered this technology, but INFINITI managed to achieve a revolutionary breakthrough. Utilizing an advanced multi-link system, VC-Turbo can adjust its compression ratio on-the-fly and at running speed automatically. While other engines are trapped within a fixed compression ratio, providing the same balance of power and efficiency regardless of the situation. The VC-Turbo continuously adapts and reacts, raising or lowering its pistons' reach seamlessly and continuously.
In short, this is one engine I have always wanted. There are times on the highway where I wish I can sprint faster, and there are moments that I just want to ensure my fuel consumption can help me save that extra dollar.
Don't mark my words, go and experience the world's first VC-turbo engine yourself!
Find out more when you join this event!
Date: August 24, 2019, Saturday
Time: 10am – 1pm (Registration starts at 9.30am.)
Venue: INFINITI Singapore, 45 Leng Kee Road, Singapore 159103
Registration Fee: $10 per registrant (Complimentary goodie bag worth $50 for every registrant)
9.30 am – Registration + Test Drive Registration
10.15 am – Opening Speech by INFINITI GM
10.30 am – Sharing by SGCM Journalist & INFINITI Product Specialist
11.15 am – Lunch & Test Drive / Fringe activities: Bingo & INFINITI Jenga Challenge
12.30 pm – Lucky Draw
1.00 pm – End of Event
Lucky draw prizes during the event.
1st – Weekend Test Drive with the QX50 worth $1,000
2nd - $200 worth of shopping vouchers
3rd - $100 worth of petrol vouchers
*Limited to 40 participants. Successful registrants will be contacted via phone or e-mail. Payment will be processed only if your registration is successful (payment must be made via Visa or Mastercard).
Terms and Conditions
There will be a registration fee of $10 once you have confirmed your attendance. The participating party agrees to pay the registration fee when they confirm their attendance for the event.

The Management of MCF will remunerate the registration fee in the form of $15 shopping voucher or grocery voucher during the event

Registration closes on 20 Aug 2019.