Next Tesla Roadster will have hovering ability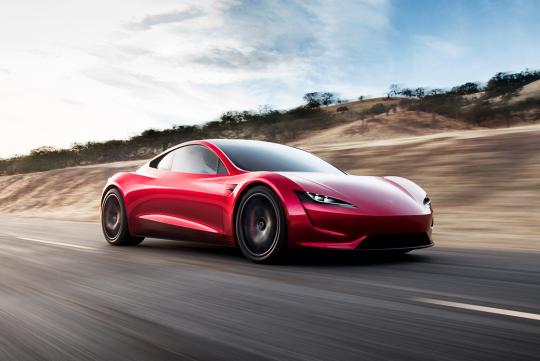 The outspoken and ambitious head of Tesla has claimed that his upcoming Tesla Roadster will be capable of hovering thanks to the rocket thrusters that comes with the optional 'Space X package'.
Elon Musk was spotted on Twitter saying that the new Roadster could have a feature similar to the DeLorean from the movie Back to the Future on someone's post.
Well-known YouTuber Marques Brownlee then clarified with him again prompting Musk to reply "I'm(not kidding). Will use SpaceX cold gas thruster system with ultra high pressure air in a composite over-wrapped pressure vessel in place of the 2 rear seats,"
Initially, the rocket thrusters were actually meant to assist the Roaster in acceleration, top speed, braking, and cornering. Seems like Musk wants the car to do more than that and only time will tell whether it is even possible or not.