Michelin Primacy 4 15" Tyre
$120 – $250
Posted on: 15 Aug 2019 | Updated on : 12 Sep 2019 | 194 views
Merchant information
(5 Reviews)
2 Jalan Tampang S(758946)
9am - 7pm (Mon - Sat) Close on Sun & PHs
97428989 / 67543616
Ad information
Sizes available
--------------------
195/60/15
195/65/15
205/55/16
205/60/16
215/60/16
205/65/16
215/55/16
215/65/16
205/50/17
205/55/17
215/45/17
225/45/17
215/50/17
215/55/17
225/50/17
225/55/17
215/60/17
225/60/17
235/45/17
235/50/17
235/55/17
245/45/17
255/45/17
225/40/18
225/45/18
225/50/18
235/50/18
245/45/18
245/50/18
255/45/18
245/45/19
Knight Auto Accessories
Contact: Kelvin @ 97428989
Monday to Saturday
9am - 7pm
2 Jalan Tampang
S(758946)
Ad information
Sizes available
--------------------
195/60/15
195/65/15
205/55/16
205/60/16
215/60/16
205/65/16
215/55/16
215/65/16
205/50/17
205/55/17
215/45/17
225/45/17
215/50/17
215/55/17
225/50/17
225/55/17
215/60/17
225/60/17
235/45/17
235/50/17
235/55/17
245/45/17
255/45/17
225/40/18
225/45/18
225/50/18
235/50/18
245/45/18
245/50/18
255/45/18
245/45/19
Merchant information
(5 Reviews)
2 Jalan Tampang S(758946)

9am - 7pm (Mon - Sat) Close on Sun & PHs
97428989 / 67543616
Features & specs
The Michelin Primacy 4 tyre offers a new a reference for safety. After three years of development, this tyre provides a high level of performance on wet roads, from the first use until worn to the legal wear indicator (1.6mm). This tyre, thus responds to the need to perform at a high level when worn; a long-lasting performance.

Compared to its direct competitors, the new Michelin Primacy 4 lasts an average of 18,000 kilometres more, confirming the long-lasting performance of the new tyres designed by Michelin.

The new Michelin Primacy 4 tyre is a concrete demonstration of the Michelin Group's strategy: consumers must be able to drive safely, throughout the life of the tyre, right down to the legal wear indicator of 1.6 mm.

This tyre replaced the Michelin Primacy 3.
Consumer Reviews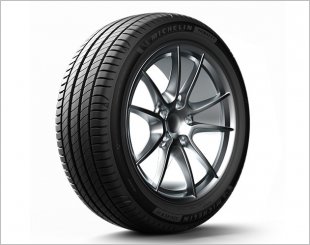 After trying few sets of tyres, this set proved to be one of the great tyres I've used. The braking distance is much much better regardless of dry or wet roads. The grip is good as well, and handling is good. It is more quieter than my previous set of tyres.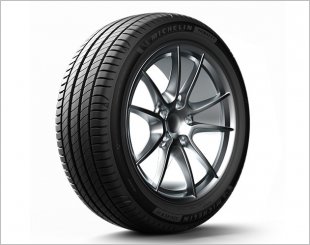 Just installed this tyres onto my car. Changed out from stock Dunlop tyres. This is one of the quiet tyres. The ride is good and "smooth".. Highly recommended!
More items from this seller
Denso Aircon Servicing Cooling Coil Replacement
$400 – $1,000
17" Rim
$800
Tyre Pressure Monitoring System
$260
Email Enquiry
This enquiry will be sent directly to the seller.
*
indicates compulsory field.