BlackVue DR590X-2CH Full HD WiFi Mercedes-Benz E Class E200 2017 Car Camera
$388 – $428
Posted on: 16 Nov 2023 | Updated on : 02 Dec 2023
Merchant information
(105 Reviews)
2 Kaki Bukit Avenue 2 #01-32 Kaki Bukit Autohub S(417921)
9am - 7pm (Mon - Sat) Sun & PHs by Appt only
92724879 67453266
Ad information
2017 MERCEDES BENZ E200 - BlackVue WiFi Dual Full HD Dashcam DR590X-2ch with Sony's STARVIS​​​​​​​️ image sensor.
•    Front and Rear camera with Full HD (1920 x 1080 @30FPS)
•    SONY Starvis Image Sensor (front)
•    139º wide view angle
•    Night Vision
•    WiFi built-in
•    Adaptive Format Free
•    Scheduled Reboot 
•    32GB microSD card included 
•    Support up to 256GB microSD card
•    Support Parking Mode with Impact and Motion Detections
•    Support optional LTE module for Cloud Connectivity
•    Support Native Parking Mode (with optional hardwiring cable)
Interested?
PM or call us 📞
@Ms Lin https://wa.me/6592724879
@Mr Anne https://wa.me/6581890680
To see more of our services, please visit our website https://www.1969sba.com/
#Blackvue #DashCam #Mercedes #Benz #E200
For more information, please visit www.1969sba.com.sg or email us @ s[email protected]

Blk 2 Kaki Bukit Avenue 2 #01-32 Kaki Bukit Autohub S(417921)

Remarks:
Above offer is exclusive for sgcarmart promotion.Please call or PM sms us for further enqueries. Promotion is not valid with other promotions, discounts, offers, privileges and vouchers.

We accept payment method in the form of CASH / NETS / VISA* / MASTER CARD*
*Major Credit card & instalment plan 6 / 12 / 24 months. * Terms & conditions apply.
============================================================


SBA - Your Trusted 1 Stop Auto Shop.

About Sung Beng Auto 
24hrs Hotline 81890680 / 92724879 / Accident / Emergency / Breakdown / Towing / Battery & Tyre Service.
With more than 40 years of experience in the automotive industry, Sung Beng Auto Group at EAST workshop provide a total complete one-stop professional automotive servicing & repairing workshop to all car owners , you can rest assured that your ride is in safe hands with the right prices.

Testimonial / Reviews

https://www.sgcarmart.com/directory/merchant_reviews.php?MID=11157

www.1969sba.com.sg/reviews/

==================================================================

Tyres & Rims (New/ Used /Trade-In/ Import / Export) Enquiry - 93838807

==================================================================

24 Hours Towing, Accident Assistance, Emergency Hotline: +65 81890680.

=================================================================

Contact us & Our Outlets are :

Free Ample Parking:
EAST Workshop,
Accident Claim, Spray Paint, Panel Beat, Repair & Servicing
Blk 2 Kaki Bukit Avenue 2 #01-32 Kaki Bukit Autohub S(417921)
Tel: 67453266. Open Daily From 9am (Monday-Saturday)
Alternate Sun/Public Holiday (By appointment)

===================================================================

Workshop Enquiry - Continental & Japanese Makes. Please call us for an Appointment & Quotation.

Engine Servicing & Repair, Air-con Services, Accident Repairs, Insurance Claims, Accident Reporting, Spray Painting, Panel Beating, Body kit, Wheel Alignment, Engine OBD Diagnostic Check, Performance Upgrade, Tuning, LTA Inspection, Insurance & Road Tax Renewal, Alarm, Accessories, Car Camera...

==================================================================


Car Rental, Used Car Dealer Buy, Sell, Trade-In, Service Scrap Car, Export, HP Loan, In-House Financing, Credit Card* Installment Plan.

==================================================================


Thank you
Ad information
2017 MERCEDES BENZ E200 - BlackVue WiFi Dual Full HD Dashcam DR590X-2ch with Sony's STARVIS​​​​​​​️ image sensor.
•    Front and Rear camera with Full HD (1920 x 1080 @30FPS)
•    SONY Starvis Image Sensor (front)
•    139º wide view angle
•    Night Vision
•    WiFi built-in
•    Adaptive Format Free
•    Scheduled Reboot 
•    32GB microSD card included 
•    Support up to 256GB microSD card
•    Support Parking Mode with Impact and Motion Detections
•    Support optional LTE module for Cloud Connectivity
•    Support Native Parking Mode (with optional hardwiring cable)
Interested?
PM or call us 📞
@Ms Lin https://wa.me/6592724879
@Mr Anne https://wa.me/6581890680
To see more of our services, please visit our website https://www.1969sba.com/
#Blackvue #DashCam #Mercedes #Benz #E200
Merchant information
(105 Reviews)
2 Kaki Bukit Avenue 2 #01-32Kaki Bukit Autohub S(417921)

9am - 7pm (Mon - Sat) Sun & PHs by Appt only
92724879 / 67453266
Posted on: 16 Nov 2023 | Updated on : 02 Dec 2023
Features & specs
The DR590-2CH is a dual-channel dashcam that records both front and back or interior of your vehicle in Full HD 1080p.
The DR590-2CH protects your car without getting in the way—hidden behind your rearview mirror.
Simple Dual Full HD dashcam
Full HD 1080p @30fps for both front and rear cameras.
The DR590-2CH records fluid videos of the front and rear of your car at a 139° angle of view.
Uncompromised features
Built-in impact and motion detection
3 different recording modes (Normal/ Event/ Parking)
Records longer with support up to 128GB micro SD card
Loop recording for automatic files overwriting when memory is full
3 axis G-sensors with adjustable sensitivity settings
(*) The dashcam must be hardwired to the vehicle's battery using the professional installation cable in order to use Parking Mode.
Night Vision
The Sony STARVIS image sensor that equips the front camera of the DR590-2CH delivers outstanding low-light performance.
Additionally, it features Night Vision, which can be activated from the settings, further enhancing details in dark surroundings.
Even with Night Vision OFF, the STARVIS sensor outperforms regular CMOS sensors.
External GPS (Optional Add-on)
The GPS adds geolocation and speed data to your videos.
Visualise your route on a Google map with the Myway Viewer which built-in to BlackVue Viewer
GPS enables over speed alert feature (reminds driver if speeding)
MIC On/ Off and Format Button
Like every BlackVue dashcam, the DR590-2CH records audio in addition to video.
Mic ON/OFF: The DR590-2CH features a physical button to toggle audio recording ON and OFF instantly with a push of a button.
Format microSD: A long press of the button can also be used to format the microSD card without the need for a computer.
Intuitive App & Viewer software 
Free Viewer software compatible with both Windows and Mac OS
User-friendly interface for easy configurations
Loop Recording
The DR590-2CH records over the oldest video files first when the microSD card is full, in a seamless loop.
Format-Free Technology
Your BlackVue saves and organizes files on the microSD card in a highly efficient way. It reduces the need for formatting the card and prevents file corruption even after multiple write cycles.
Parking Mode Monitoring (Surveillance)
With Power Magic Pro or Cellink B battery, you can have a peace of mind knowing that your car is being monitored while you are away. BlackVue automatically switches to Parking Mode to monitor your parked vehicle, but only writes to the memory card when something happens (motion or impact detected). Thanks to the video buffer, the few seconds leading to the triggering event are also recorded.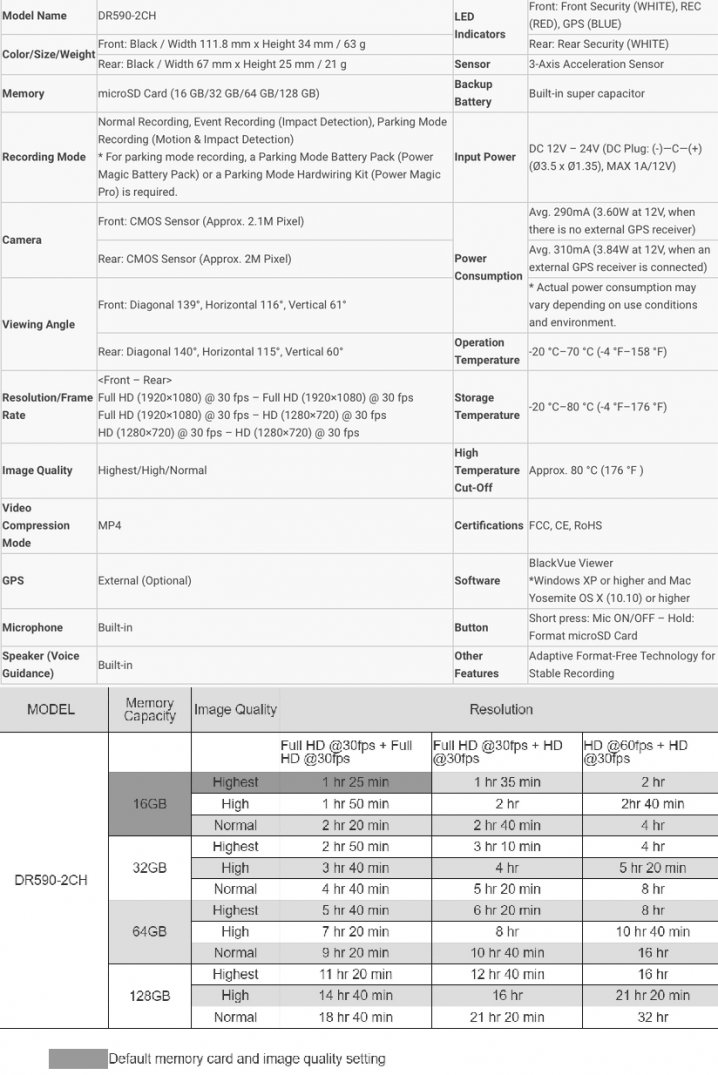 Consumer Reviews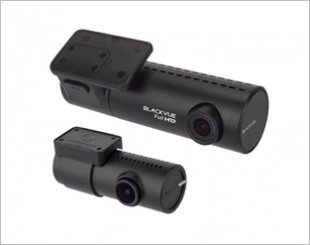 I like the Blackvue DR590X-CH sleek design. I am very impressed with its very high quality recording using the Sony camera sensor. It is easy to configure any setting and to review the recording via the Blackvue app. This is my second Blackvue camera and will always look forward to owning one. - Lim Kong Leng, Owner of Peugeot 2008 SDS62--D
Reviewed by Mobile Reviewer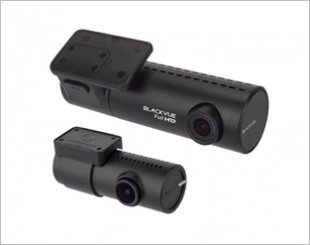 Installation is very fast. Design is nice, clear and not very big. Price is not expensive. - Norman Liaw, Owner of Honda HR-V SLH43--K
Reviewed by Mobile Reviewer
More items from this seller
24 Hrs Towing And Roadside Assistance
$35 – $180
Violence V-Drive Chery A1 / A160 / A168 / A3 / A5 Throttle Controller
$188 – $330
Honda Accord Complete Bodykit
$750 – $950
Battery Repair & Servicing
$75 – $200
Email Enquiry
This enquiry will be sent directly to the seller.
*
indicates compulsory field.