Motul 8100 X-cess 5W40 Vehicle Servicing
$150
Posted on: 22 Sep 2019 | Updated on : 22 Sep 2019 | 11 views
Merchant information
(14 Reviews)
25 Kaki Bukit Road 4 #01-40/42 Synergy @ KB S(417800)
9.30am - 7pm (Mon - Fri) 9.30am - 5pm (Sat)
92789128 / 97972800 / 98387835
Ad information
*Package for Japanese/Korean Car makes
Includes:
4L Engine Oil

Oil Filter

40 Point Checks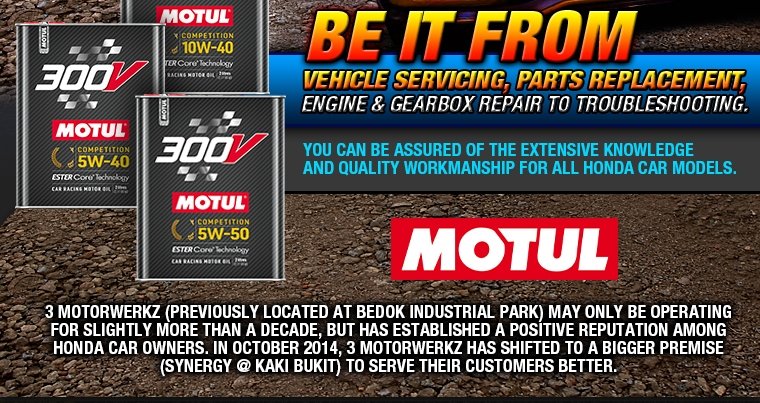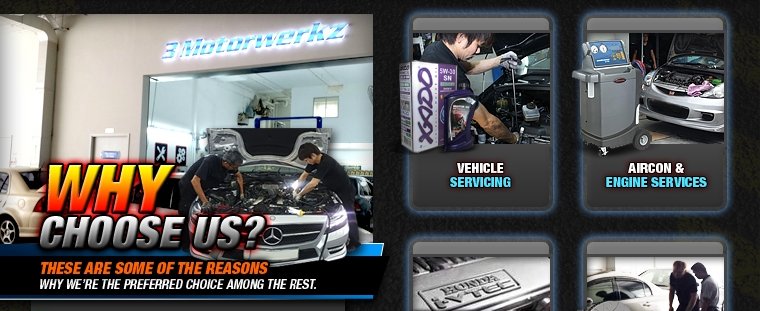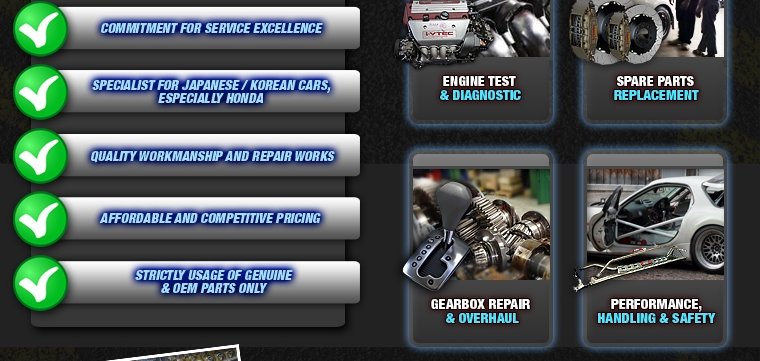 Ad information
*Package for Japanese/Korean Car makes
Includes:
4L Engine Oil

Oil Filter

40 Point Checks

Merchant information
(14 Reviews)
25 Kaki Bukit Road 4 #01-40/42Synergy @ KB S(417800)

9.30am - 7pm (Mon - Fri) 9.30am - 5pm (Sat)
92789128 / 97972800 / 98387835
Features & specs
Formulation is perfect balance between outstanding lubrication (high HTHS) and fuel economy improvements inherent to viscosity grade. Exceptional lubricant allowing for extended and flexible drain intervals.

The ester base stock achieves low volatility, high efficiency and friction reduction while remaining resistant at high temperature encountered in many modern engines.

Application
High performance 100% synthetic lubricant specifically designed for powerful and recent cars fitted with large displacement engines, Gasoline, direct injection turbo Diesel, and catalytic converters
Multipurpose product featuring numerous car maker approvals, especially recommended for vehicles still under warranty.
Suitable for all type of fuels: leaded or unleaded Gasoline, Diesel and LPG

Performance Features
The ACEA B4 performance requires an outstanding detergent/dispersant power and a better viscosity increase resistance due to soot produced by Direct Injection Diesel engines (except VW unit injector engines that require a VW 505 01 product such as Motul Specific 505 01 502 00 505 00 5W40).


The BMW Long Life-01 specification imposes severe constraints to the lubricant particularly due to the Valvetronic system. It covers all BMW engines since 2001 and also all the previous BMW specifications such as BMW LL-98.


BMW LL-01 standard covers also all Gasoline engines running only outside European Union countries, Switzerland, Norway and Liechtenstein. Refer to BMW recommendations when in doubt.


GM-OPEL Diesel LL B-025 standard requires two main properties from the lubricant : high HTHS and very low volatility to drastically decrease oil consumption. Motul 8100 X-cess 5W40 is especially recommended for Opel Diesel engines such as the 2.0L and 2.2L DTI engines (extended drain interval : on-board computer).


The MB 229.5 standard is more stringent than 229.3 in terms of ageing and oil film resistance (extended drain interval : on-board computer), detergent/dispersant power (ACEA B4) and requests fuel economy performance : 1.7% fuel economy improvement versus a 15W-40 reference. The specification MB 229.5 applies to all Mercedes Gasoline engines, including AMG (in 5W-40 viscosity grade) except SLR, and to all Mercedes Diesel without DPF engines.


The Porsche A40 standard requires extreme high shear resistance from the lubricant. This specification applies to all Porsche engines, except Cayenne V6 and Diesel versions (for these specific engines, use an approved Porsche C30 lubricant such as Motul 8100 X-clean+ 5W30).
Consumer Reviews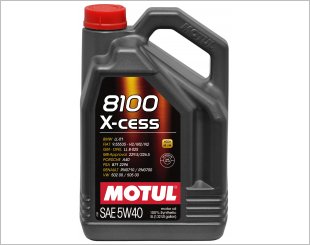 Needed a oil to use for a 9 year oil car. Car was already using the usual oil recommended from the agent. Since it would probably be the last oil change, wanted to try something different. Seem a huge improvement overall.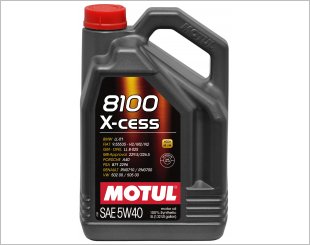 [MCF GIVEAWAY] Motul Engine Oil Previous Oil Shell Helix Ultra 5W-40 Petrol used – Shell Fuel Power 95 – Pump 60 Litre Mileage till Red Light up – 570KM per 60L. Traffic Pattern (60% Highway, 40% Normal road) Motul Oil 8100 X-cess 5W-40, oil changed on Jan 17 at my regular workshop (Also changed new original air filter, orignal spark plug, orignal oil filter) Petrol used – Shell Fuel Power 95 – Top up to full after Oil Change Average Mileage Calculated based on 3 months - 630KM per 60L. About 10% More vs Shell, will update if different Traffic Pattern (60% Highway, 40% Normal road) Initial Feel driving off from workshop was smooth & light, better than Shell. For morning cold start, the start up is more responsive and idling slightly better compared to Shell when new. Low speed driving and power is about the same as Shell. Revving to higher speed and about 100KM, the engine is more stable & lively. Overall slight improvement from Shell.
More items from this seller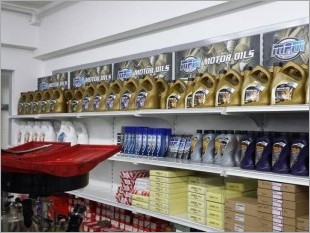 MPM Motor Oil 5W40 Servicing
$128
Amaron Battery
$100 – $180
MPM Motor Oil 5W40 Servicing
$128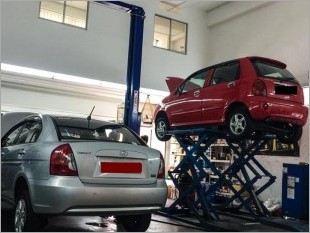 MPM Motor Oil 5W40 Servicing
$128
Similar Items
Motul 8100 X-cess 5W40 Vehicle Servicing
$138 - $168
Liqui Moly 5W30 Low-Friction Special AA Vehicle Servicing
$138
Email Enquiry
This enquiry will be sent directly to the seller.
*
indicates compulsory field.