Motorcyclist gets comfortable landing after crash
Here is something slightly more light-hearted as we head into the weekend...
It is not often you can end up sitting on top a car after you have been in a crash but this is what happened to this particular Grabfood rider.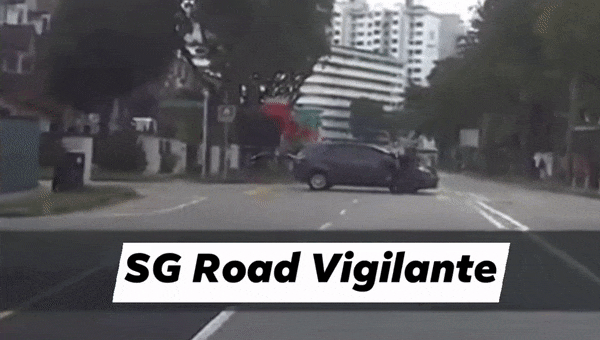 As can be seen from the video posted by SG Road Vigilante on the 8th of October 2020, a Toyota Prius+ failed to stop at the Stop line of St Patrick's Rd.  Inching onto Telok Kurau Rd without checking for traffic, a poor Grabfood rider could not avoid the Prius+ and crashed into it.
Again, we must apologise, but to find the rider on top of the car after the crash did bring some smiles to our faces.