Autobahn88 Subaru Impreza Heater and Radiator Hose Kit
$150
Posted on: 06 Jun 2023 | Updated on : 06 Jun 2023
Merchant information
(75 Reviews)
53 Ubi Avenue 1 #01-01 Paya Ubi Industrial Park S(408934)
( 1 more outlet )
9.30am - 7.30pm (Mon - Sat)
68444281 68444282 98457540
Ad information
Autobahn-WRX STi GDBOO-05 2pcs Heater & Radiator Hose Kit
Call us now or visit our website for more information!
 
Website: http://www.fongkim.com.sg/
 
Facebook: https://www.facebook.com/fongkim.com.sg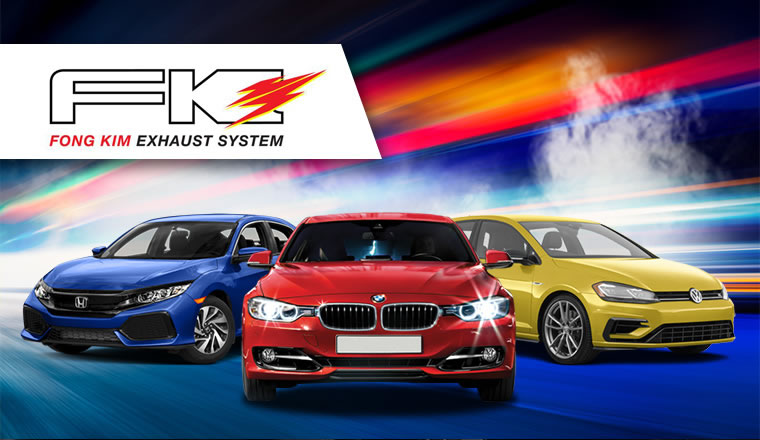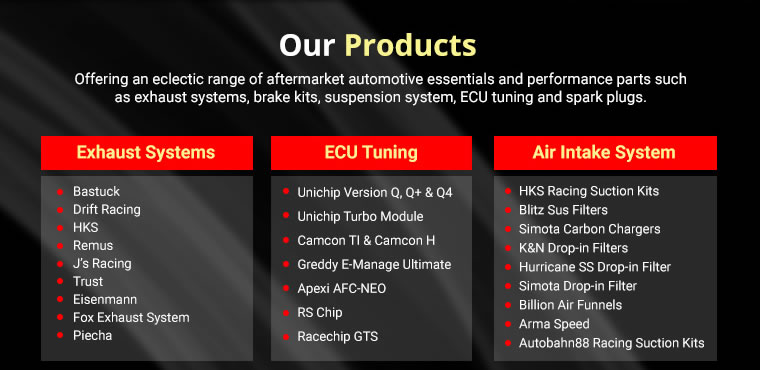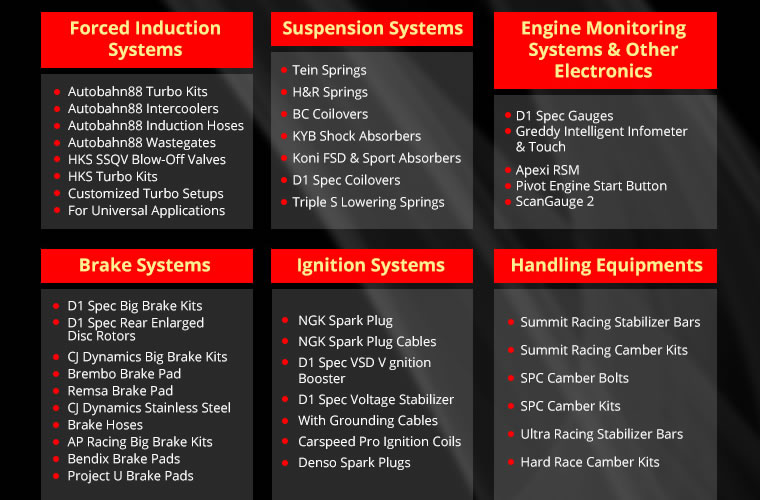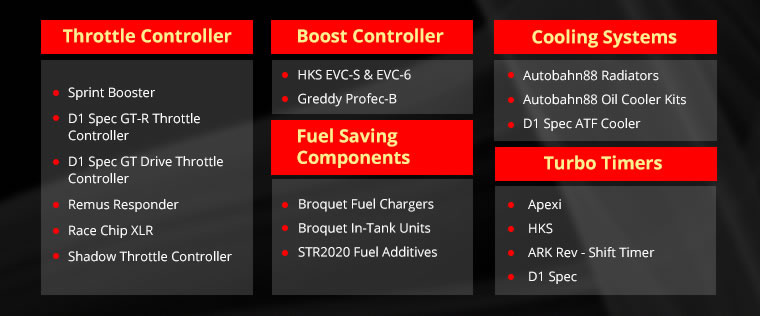 Ad information
Autobahn-WRX STi GDBOO-05 2pcs Heater & Radiator Hose Kit
Merchant information
(75 Reviews)
53 Ubi Avenue 1 #01-01Paya Ubi Industrial Park S(408934)

Blk 3015 Ubi Road 1 #01-200/210 S(408704)

9.30am - 7.30pm (Mon - Sat)
68444281 / 68444282 / 98457540
Posted on: 06 Jun 2023 | Updated on : 06 Jun 2023
Features & specs
Autobahn88 Heater and Radiator Hose Kit       
Features:
Type: Heater and radiator hose kit

 

Colour Option: Blue / Red / Black

 

Material: Silicone

 

Application: VW GOLF MK5

 

Engine: ZETEC
Description:  
Accept higher pressure than the original

 

The temperature change will not affect the shape and the flow rate.
Not easy to break down or harden, more durable than the original

 

100% Brand New
Specification:           
4 ply Polyester

 

5mm Wall Thickness

 

Working Temperature: -60 degree to 180 degree

 

Hose Burst Pressure Limit Equal to 5 Bar

 

Ensure the hose working properly in extreme racing environment
Consumer Reviews
N/A
There is no consumer review available. Be the first to
Rate it
!
More items from this seller
Remus Volkswagen Scirocco Exhaust System
$1,850 – $1,900
Email Enquiry
This enquiry will be sent directly to the seller.
*
indicates compulsory field.