We should have all seen the new
BMW M4 Concept
by now and be awed by how handsome it is. We are sure it is going to be a great driver's car when it arrives. But what if between now and the upcoming M3/4, you realise you need a 3 Series that can comfortably outpace a
335
i? Or you find that the M Series cars are too hardcore and racy for you? This is where the Alpina B3 Bi-turbo steps in.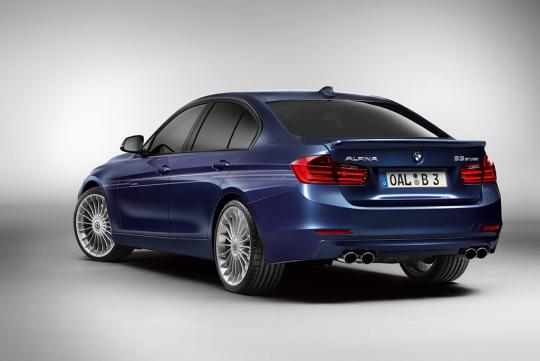 Alpina? They are a family-owned operation in Bavaria that works and co-exist with BMW since 1962. They even have access to all the engineering data and specs straight from BMW and they have BMW's support provided they do not overlap market segments with their own products. And in order for that to happen, they decided to utilise two turbochargers on B3 when BMW has moved on to using a single twin-scroll turbocharger for its 3.0-litre powerplant.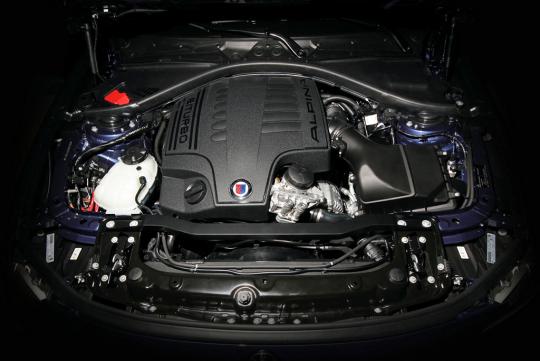 Other than providing better low rev response and acceleration with two turbochargers, it also better maintains power across the rev range. Other changes in the engine bay include a 40 percent bigger intercooler, exhaust done by Akrapovic, which saves 7.5kg, new fuel pump, spark plugs, wiring loom and ECU.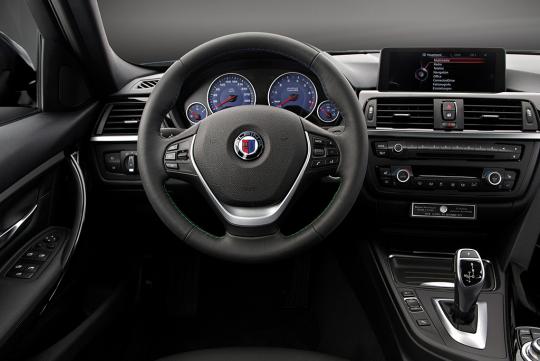 All of these combine to make 404bhp and 600Nm of torque plus an unrestricted top speed of more than 300km/h. The century sprint is achieved in a scant 4.2 seconds. Alpina also uses the ZF's eight-speed unit from the normal 3 Series, which is no bad thing since its one of the best automatic gearbox out there, dual-clutch types included.
Other upgrades include Alpina's own adaptive suspension settings and Eibach springs that are a massive 45 percent stiffer than standard. Rims come in 20-inch and do run some negative camber too. Impressive.
Inside, some of the trimmings and dash have been swapped out with a 'piano' wood finish with some additional sprinkles of Alpina logos. The instrumental dials are also now finished in Alpina's usual shade of blue.
So with all the upgrades to the 3 Series, is it worth it? We would say yes if you are looking for a less hardcore, non-shouty, extra fast 3er and we bet you will get exclusivity with the limited number of cars up for sale. Word on the street is that a certain dealer is bringing in the Alpina brand soon and we are hoping we will be able to see the B3 Bi-turbo in due time.
new model

,

local

,

BMW

,

Alpina

and 3 more...
Viewed: 2,301 times