Kia saves Stinger GT S and gives it 422bhp
Kia Motors U.K. has decided to save a pre-production homologation Stinger GT S from the scrapyard and turned it into a 422bhp 'track day monster' instead.

So why did the company decide to save this particular unit? As it turns out, this was actual car used for final testing and tuning in the U.K., as well as being a press car that appeared in many U.K. car magazines and TV shows such as Top Gear and The Grand Tour. Impressed by the car's pedigree and the fact that it had clocked up an impressive (for a homologation vehicle) 16,093 km, Kia UK decided to turn it into a track car.

With the help of Hyundai Motor Europe Technical Centre, they worked on the Stinger420's 3.3-litre turbocharged V6 by adding HKS M45il spark plugs for enhanced combustion, a K&N sports air filter, and a lightweight Milltek Sport quad-exit exhaust system with catalysts deleted and so on. It power output now stands at 422bhp and 560Nm of torque, up from 365bhp and 510Nm.

Drivetrain wise, the gearbox was also treated with a six-row cooler in place of a four-row item to prevent overheating on the track. Additionally, the gearbox software was recalibrated to provide quicker shifting characteristic in Sport and Sport+ modes.

Being a track car also meant that all unnecessary weight-adding stuff thrown out of the car including the seats and belts, airbags, sound system, interior trim, and rear window regulators, engine cover, undercovers, parking sensors, boot and bonnet dampers, and rear bumper beam and foam were also taken out. Adding on, the rear windows were glued into place and lightweight door cards were installed.

After the sunroof was removed and replaced by a steel panel, the total weight savings amounted to 150kg. The savings does include the installation of the roll cage, Sparco race seats, belts, fire extinguisher, and underbody stiffening.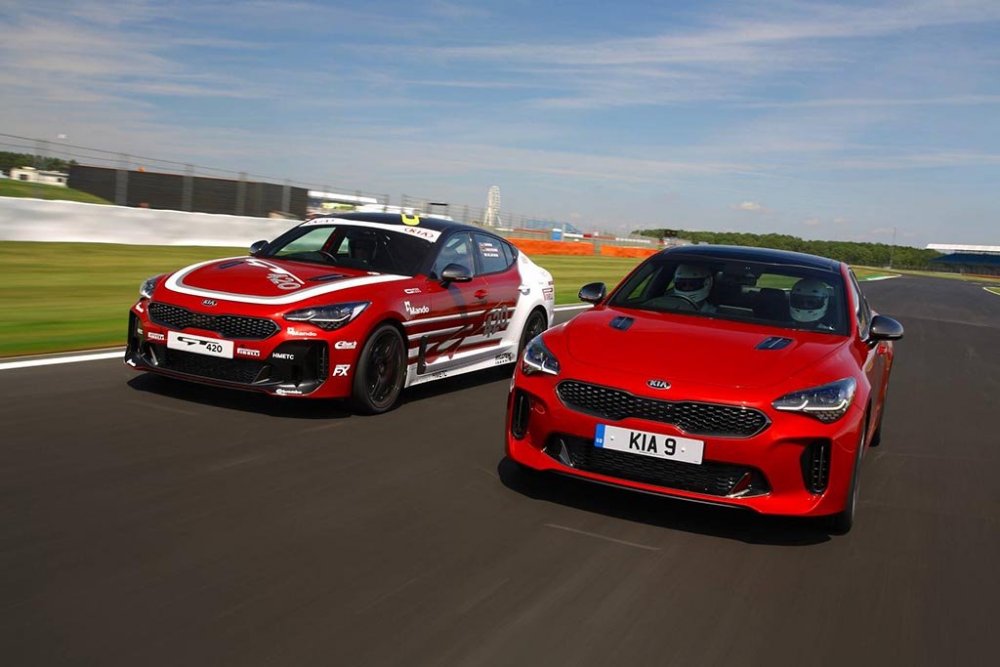 Handling wise, the guys Eibach Pro lowering springs and anti-roll bars, wider OZ Racing Leggera rims shod with Pirelli Trofeo R tires (235/35/R19 at the front and 265/30/R19 at the rear), and uprated Brembo front brakes.

Lastly, to make it look faster, a Stillen front splitter and rear diffuser plus a rear spoiler by Air Design was installed.