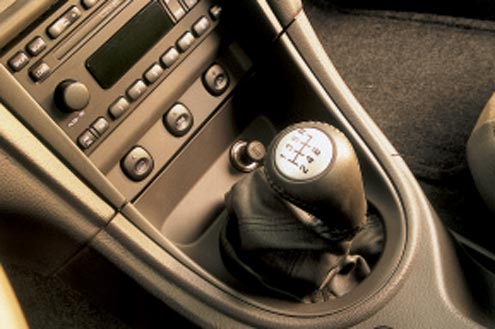 Erm... when it comes to shifting gears, that is.
I recall when I test drove a VW equipped with a fancy DSG gearbox for the very first time. At that time, it seemed to me to be the way forward. A gearbox offering all the perks of a manual transmission without the need to physically depress a clutch pedal? I was very much sold by what I had been reading about it. The test drive, on the other hand, quickly revealed what the specifications sheet could not. True, it offered all the on paper benefits of a manual, but somehow, it had also eradicated the fun and feel of driving a manual car. After that experience, I was certain. Even in a horrendous jam, I'd much rather be driving a manual over a DSG. To me, the driving experience was really that much poorer.
Yet, I am certain that I am clearly in the minority here. In Singapore, it appears that the manual transmission is headed the way of the dodo bird. Increasingly, car distributors locally are no longer offering a manual option or relegating it to a special indent basis. Hordes of Singaporeans crowded the VW showroom for the Polo launched with a 7 speed DSG transmission. Accordingly, most cars that we see on the road are now either a conventional auto or of the DSG type.
All this, of course, is very bad news for me. And it leaves me somewhat baffled. If probed on their preference, most Singaporeans attribute their choice of a non-manual transmission to practicality. It is more convenient; less tiring in traffic jams; it is easier to drive; it is less straining on the knees; better resale value and so on. But in the UK, and most of continental Europe, I am told that most cars are manual. That is despite the fact that London has comparably heavy congestion and the steep 1 in 3 slopes that dominate much of UK's urban landscape. Even grannies in UK are game to drive a manual car. Doesn't it mean that most of our so-called 'practicality' reasons are really small and niggling inconveniences that we can live with and are not really as severe as we think? Why then, do most Singaporeans still prefer non-manual cars?
I can only think of one reason for this. Just like our dominant national philosophy to life, most Singaporeans only want to get to the destination; the journey and the experience in between is insignificant.

Manual

,

DSG

,

Auto

,

Driving
Viewed: 885 times