Lewis Hamilton doesn't like Formula 1 simulators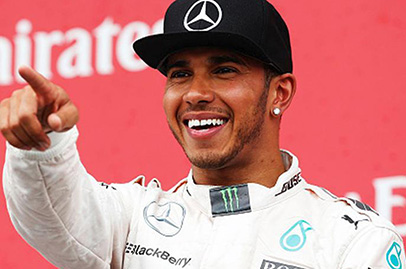 Many Formula 1 drivers spend lots of time in the simulator to learn the track but Lewis Hamilton reckons its a waste of time, according to Autosport. With the new Baku street circuit race just over last weekend, both Lewis as well as his Mercedes teammate Nico Rosberg had to take to the virtual realm to learn the track before it was open for practice.
Lewis was quoted saying that he doesn't drive the simulator much because 'it isn't at its best at the moment' and admitted that he only drove eight laps in the simulator. He feels that he spent too much time doing sims when he was at McLaren and went on to say that the difference between driving a simulator and the real thing is substantial as 'you don't feel the speed nor the physicality of it'.
In the article, Lewis also doesn't believe in walking the circuit, another common practice among most Formula 1 teams before they go out for their practices. He claims that it does not work for him and have not walked a track since 2010.