Honda NSX wrapped to create art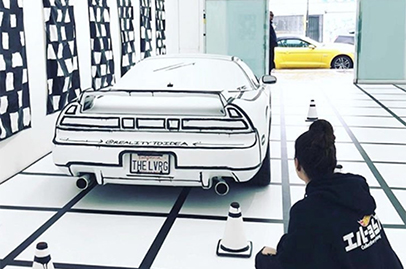 A Honda NSX was wrapped by an artist to create a sketch-like look for his art exhibit. The exhibit the 1995 NSX is in is called "Reality to Idea" and was only closed recently.
Done by a veteran artist known for making sneakers look like black-and-white sketches, Joshua Vides's work was displayed at Los Angeles and it features matching cones and chequered flags placed beside the Honda.
With everything being painted by hand, we must say the 'manga-like' look worked really well. If only the wheels were given the same treatment...