Toyota releases new TRD parts for GR Supra
Good news for future GR Supra owners, Toyota has released new TRD parts for your car. However, the majority of its parts are meant for its aerodynamics.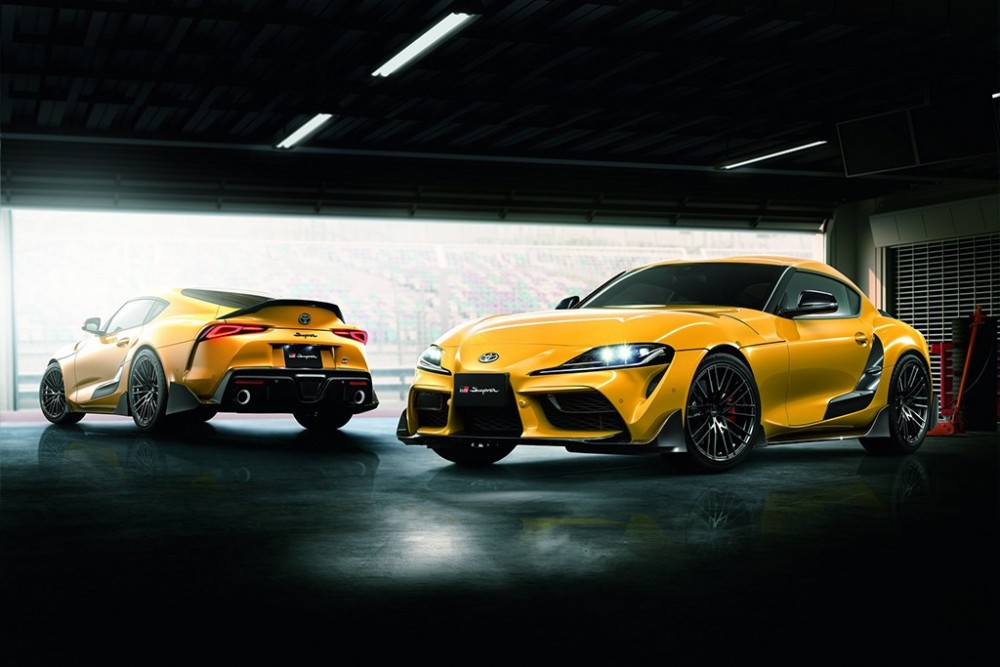 First seen on the TRD GR Supra Performance Line Concept, the parts include the front carbon fibre spoiler that is supposed to reduce lift at high speed and lowers the ride height by 14mm. The side skirts do the same and makes the car lower as compared to stock by 4mm.
We aren't so sure about the side door garnish which was designed to smoothly direct airflow to the rear end of the Supra. It makes the coupe look less sleek with it on in our opinion.
Moving to the rear, the carbon fibre diffuser reduces ride height by 24mm, aiming to produce downforce in conjunction with the new boot spoiler.
The forged aluminum wheels are new too and are 19-inch in size.
These parts are only available in Japan for now and unfortunately, there are no performance parts that would increase its power output yet.